Cyrenians, Acton
This is a project which seeks to support the community around it. The proposed scheme provides five large single-bed flats. They will be high quality dwellings which will provide ethical, high-quality rental accommodation for long term tenants in Acton. They will also financially support a charity providing an essential service to the local community. The proposal is a long term investment in the community which will renew the existing housing stock and improve the wider conservation area of Acton Park.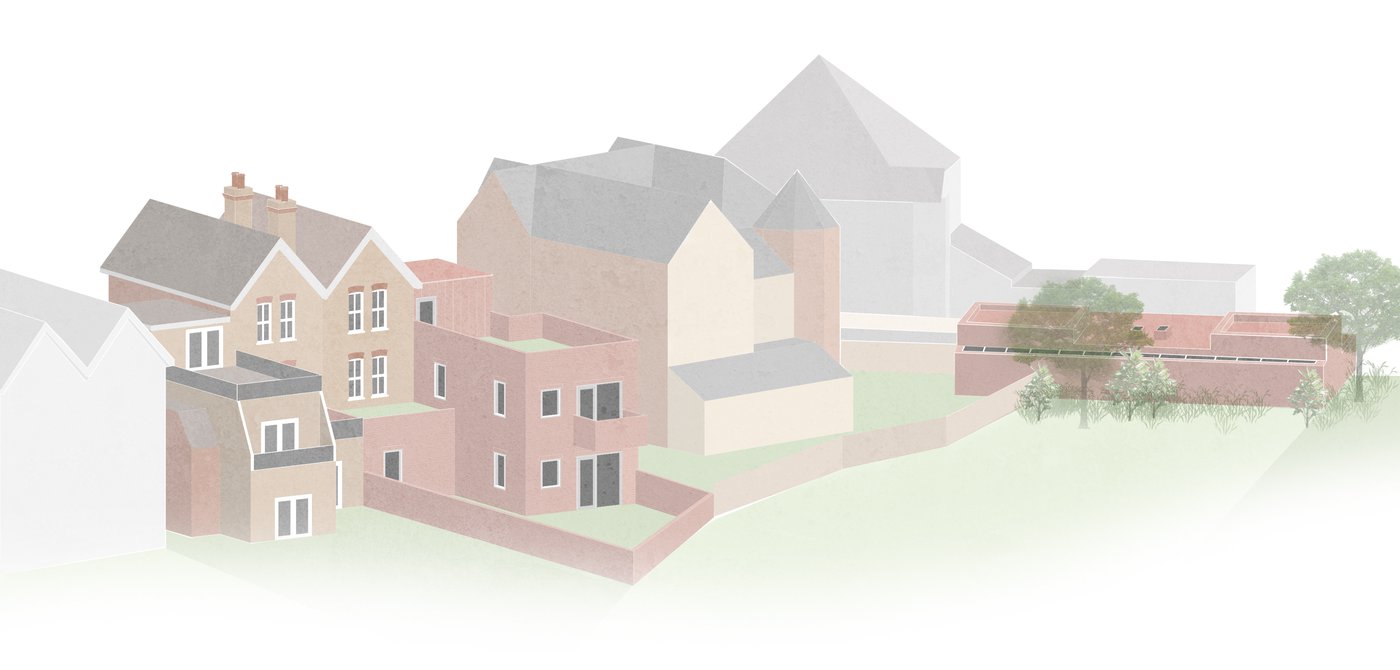 The removal of No 154's annexe will improve the regularity of the urban grain along East Acton Lane. The existing building is formed of a larger and a smaller volume, both of which have been extended already. The existing extensions will be removed and replaced with a single volume which will sit in behind the smaller of the two original volumes.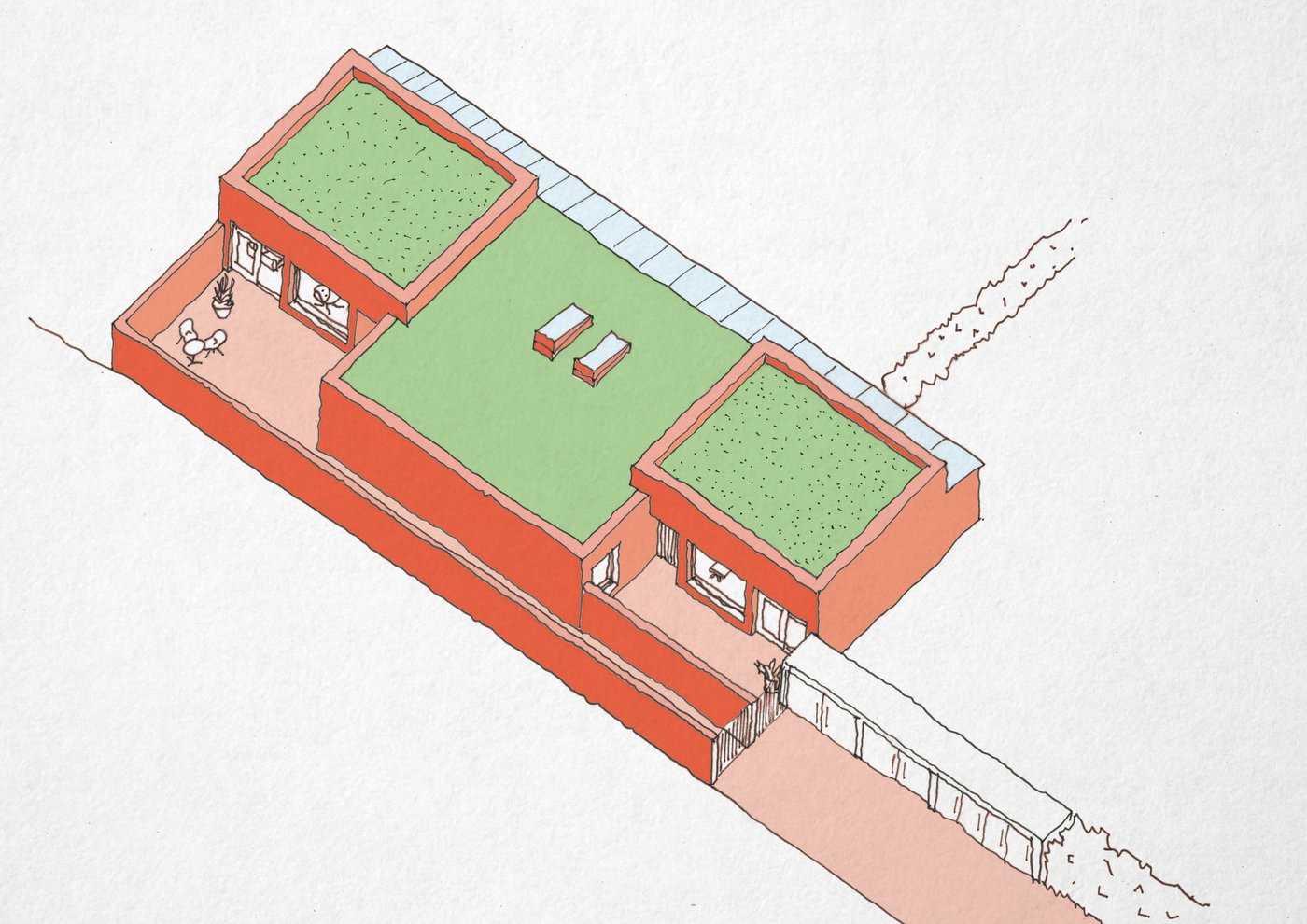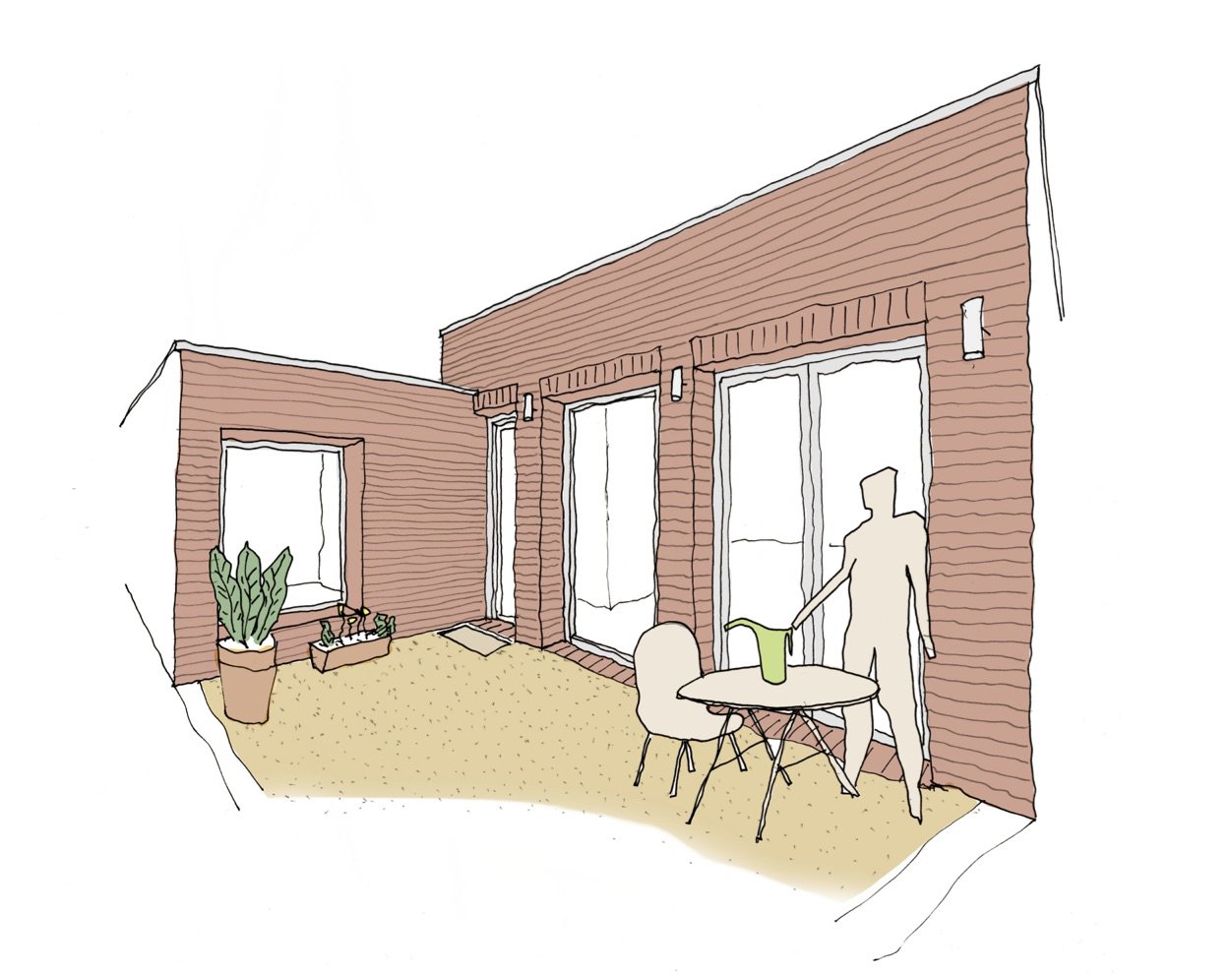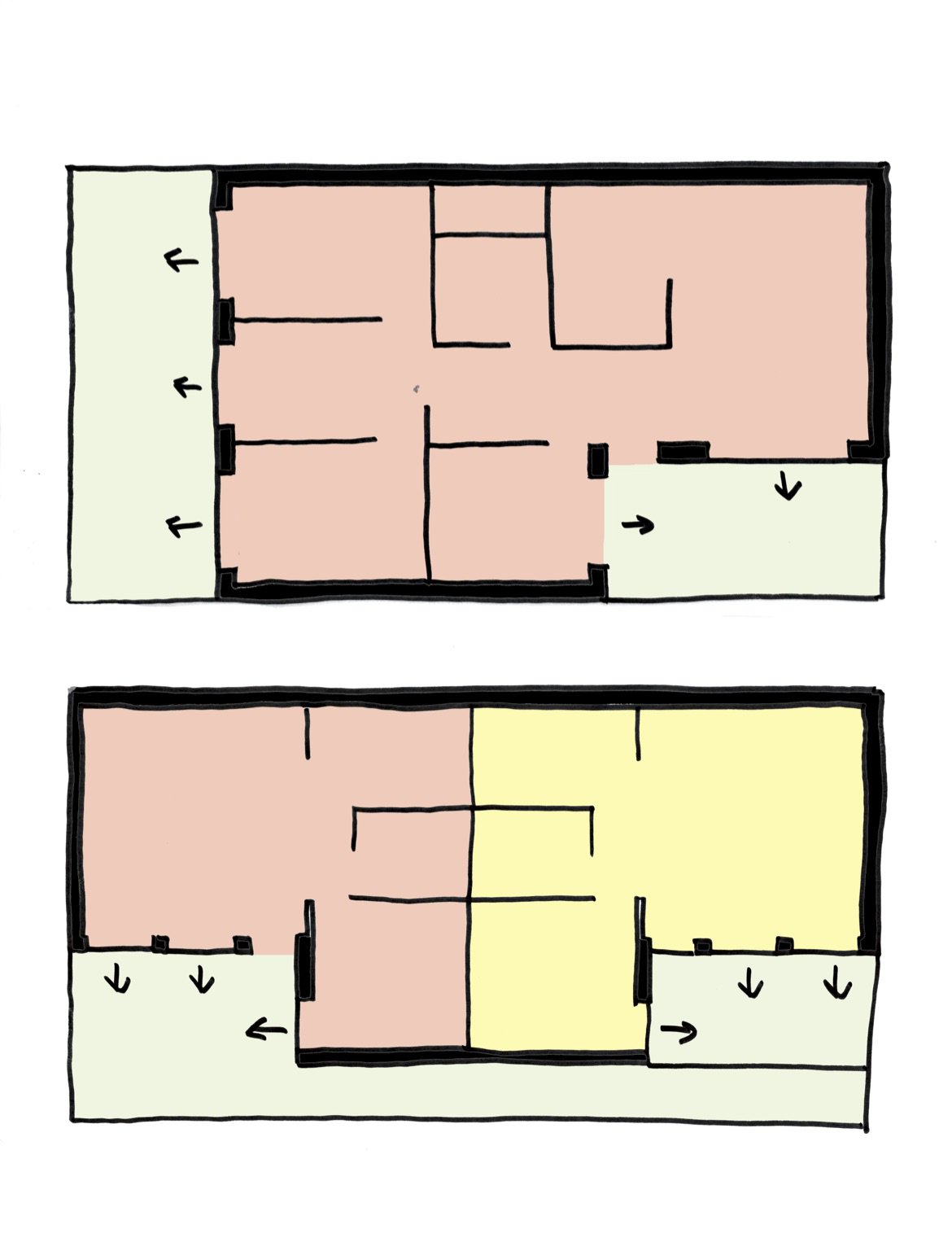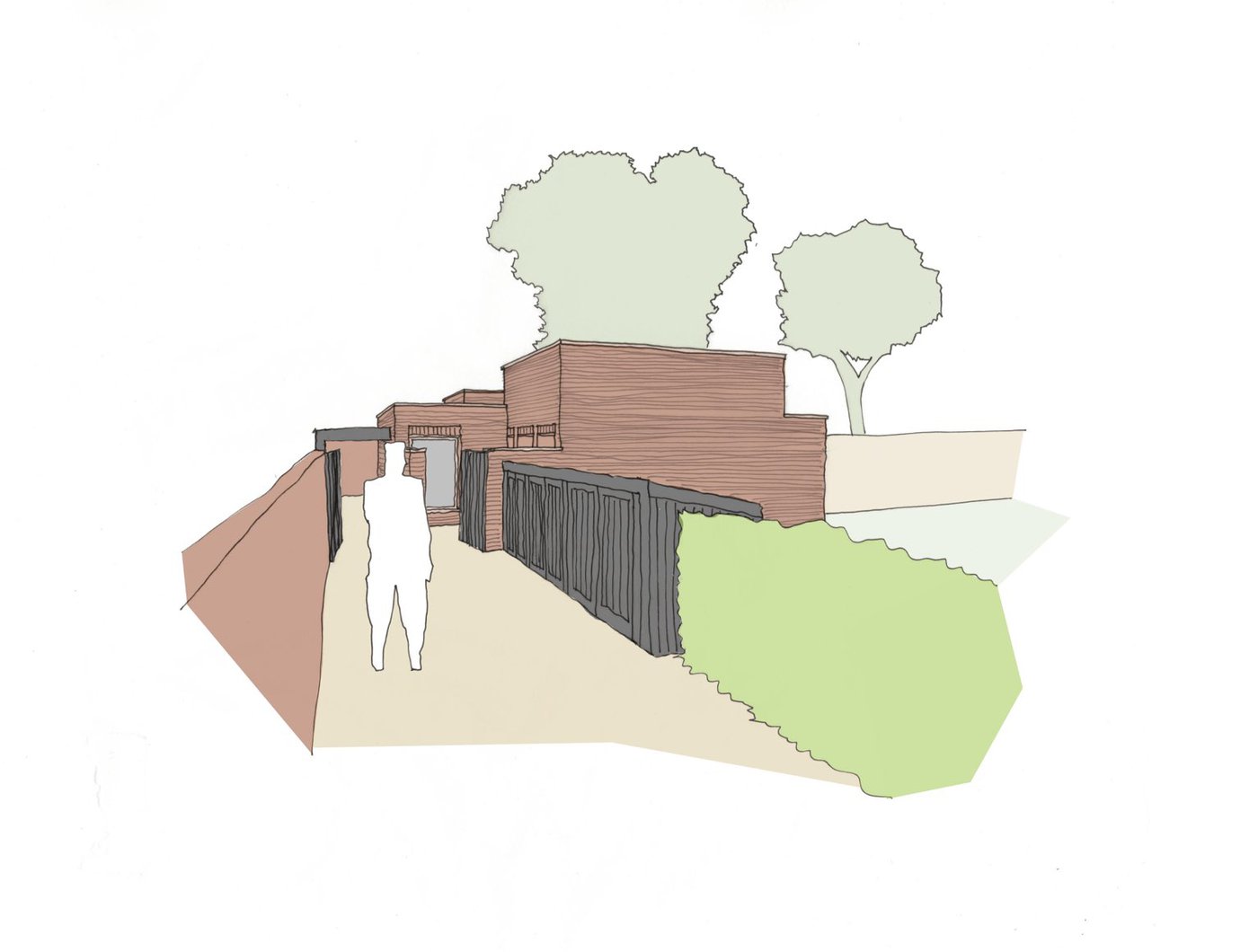 The two ground floor flats will be fully accessible to wheelchair users, with all rooms on a single level. Each dwelling will have a private external space above 5m2 in size and the massing of the building is also are arranged to maximise daylight to the existing rear windows of No 150 and 152.