Giants Causeway Visitor Centre
A competition entry for the Giant's Causeway visitors' centre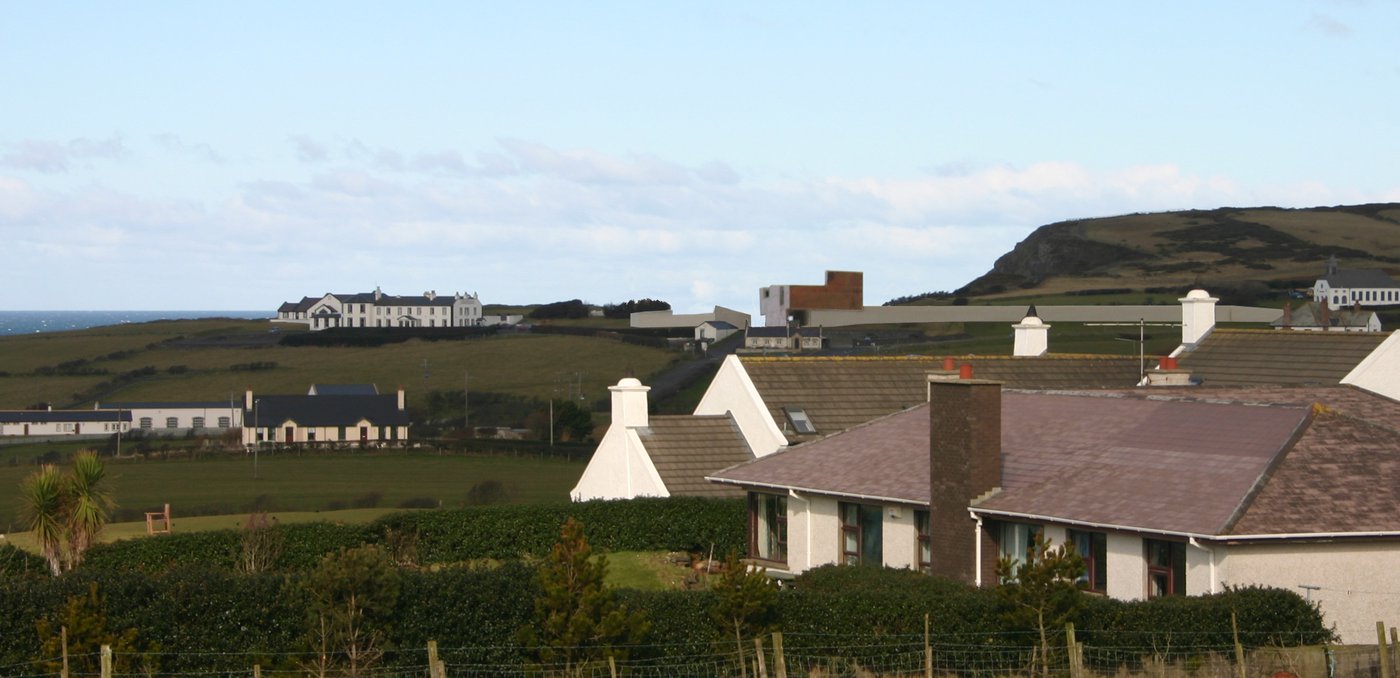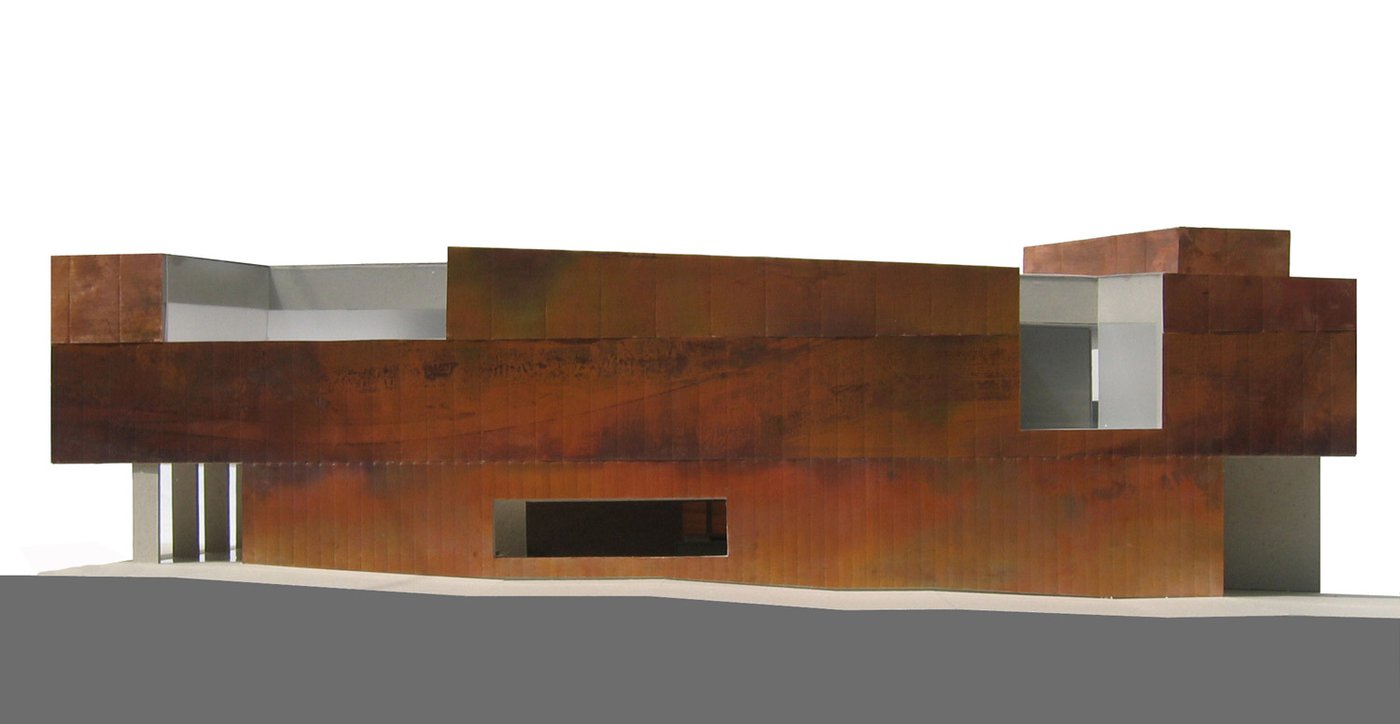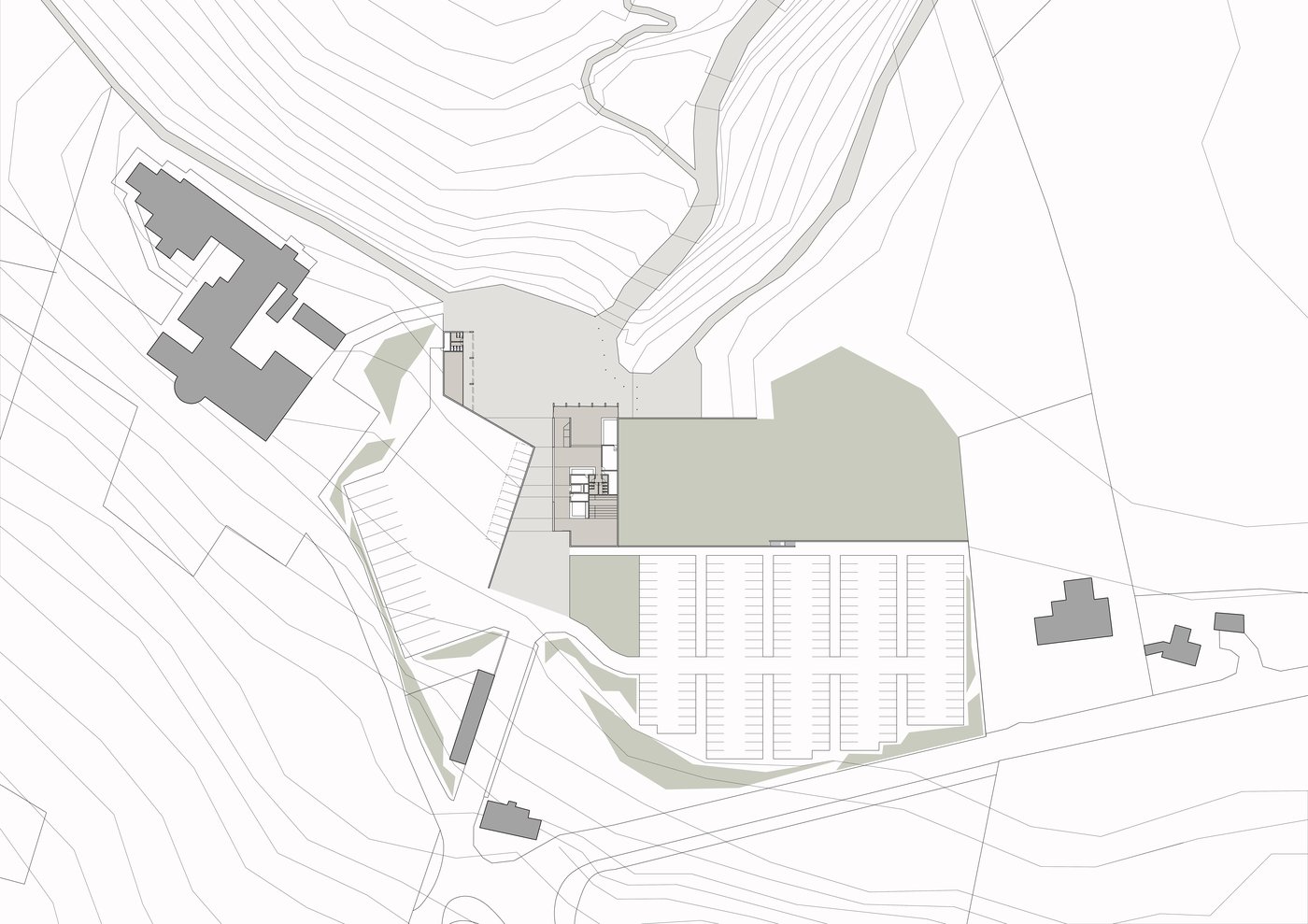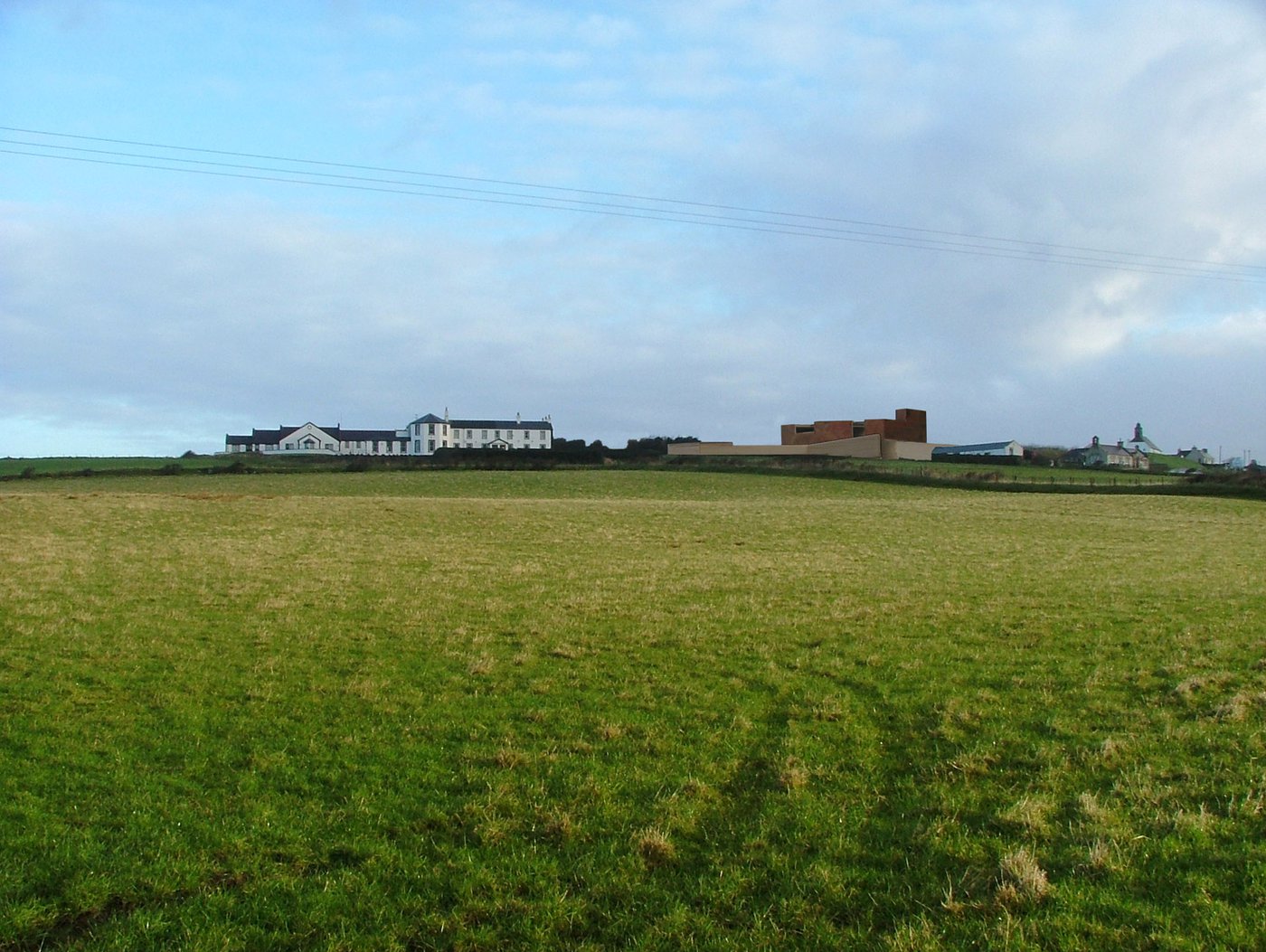 This project is for a new visitors' centre at the Giant's Causeway in Ireland. We proposed a building that functioned essentially as a community centre, with a theatre space and gallery, as well as a cafe, shop and back-of-house facilities.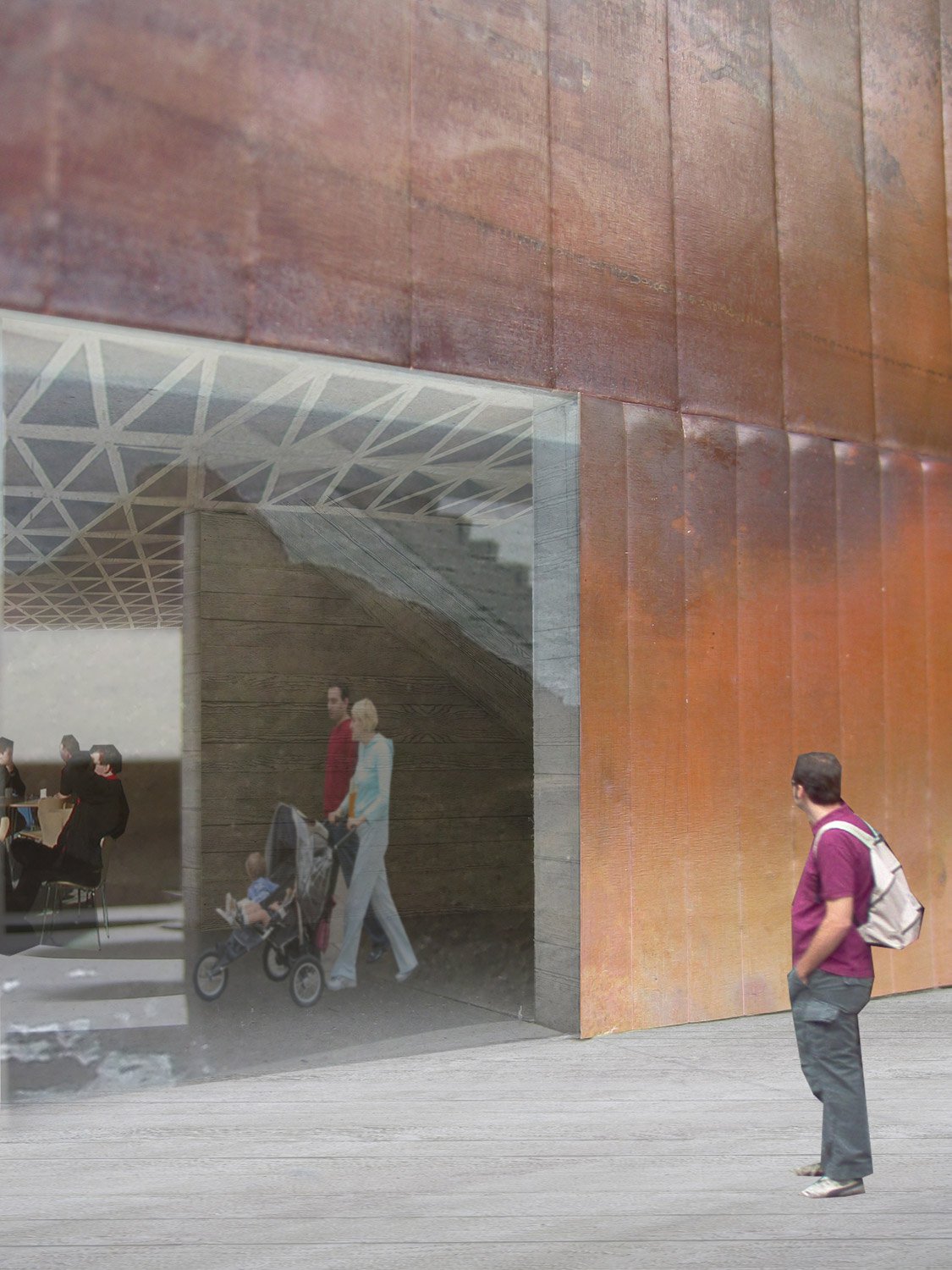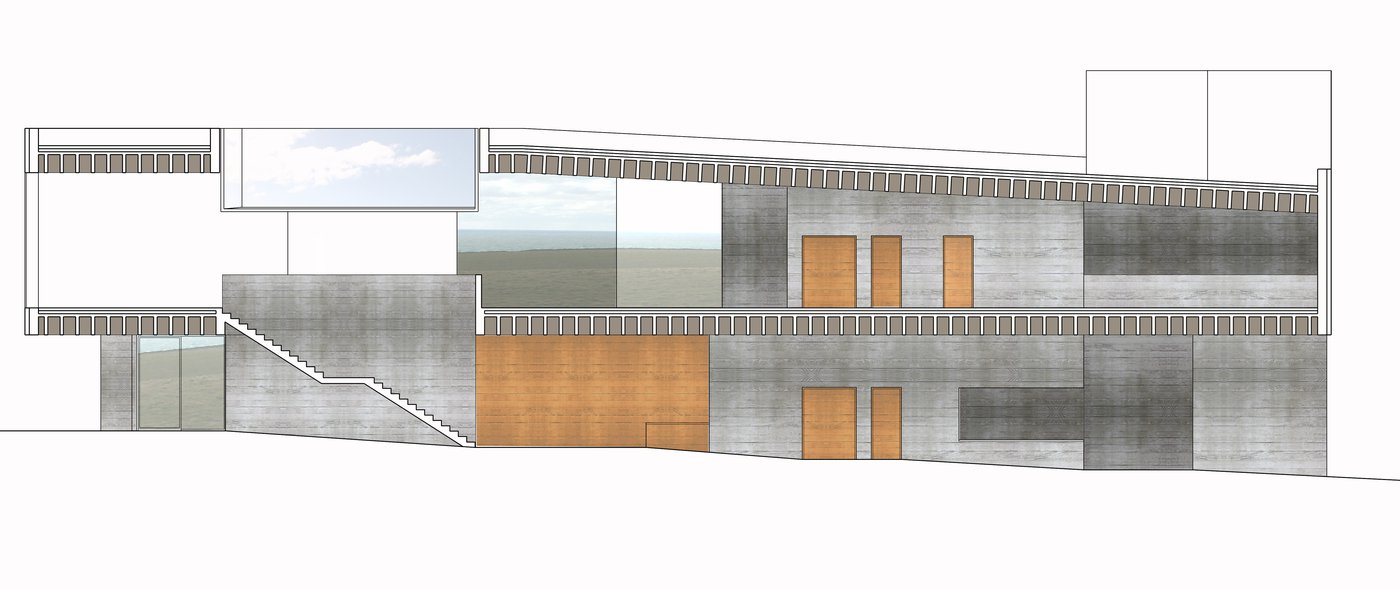 The theatre space is used as a place for events and viewings, as well as the foyer of the building, and forms the main staircase in the building. The ground floor of the building follows the natural slope of the land, with the first floor being formed as a new horizon, cast in black concrete as a triangular waffle slab, whose geometry relates to the geological structure of The Causeway.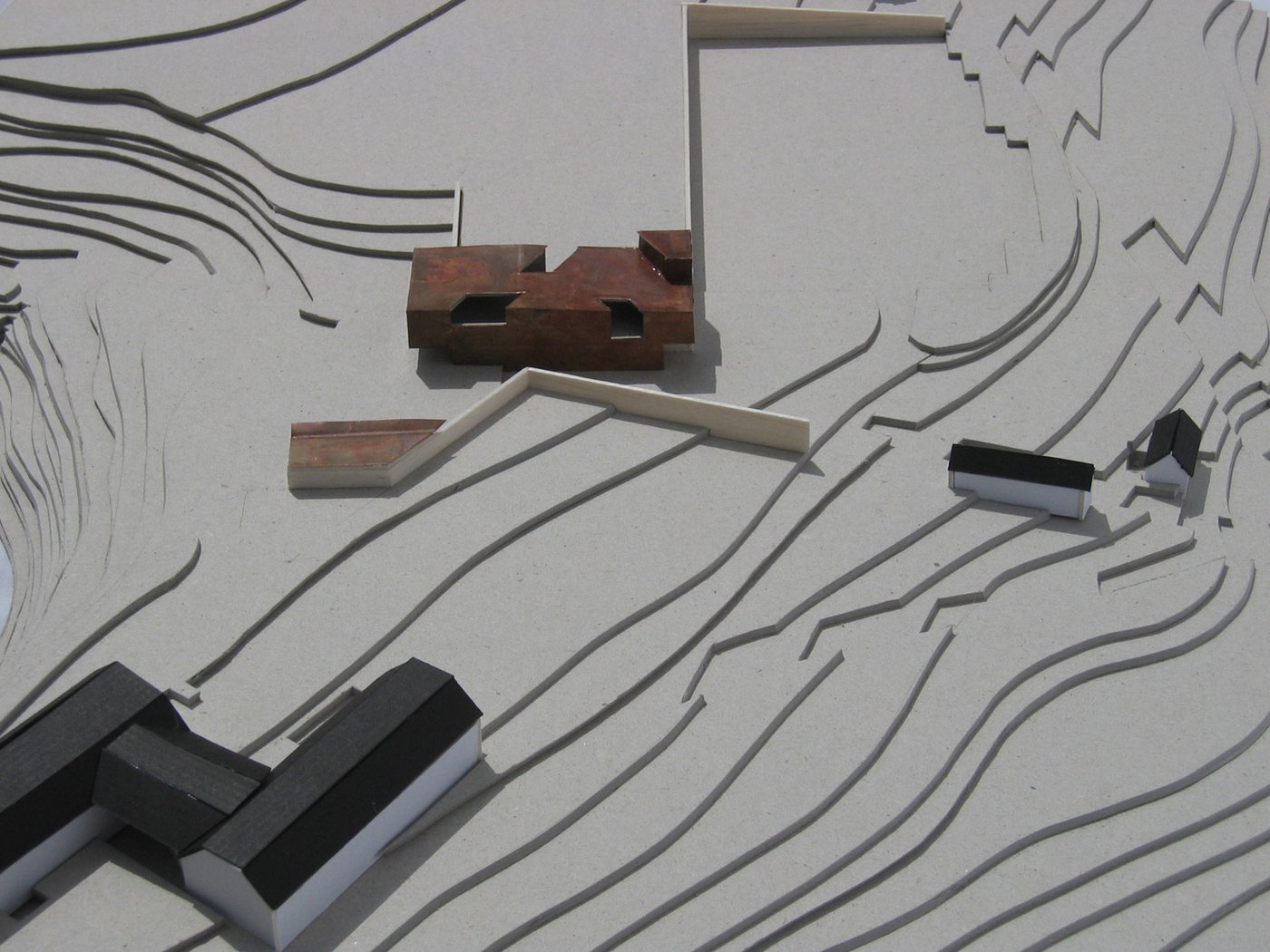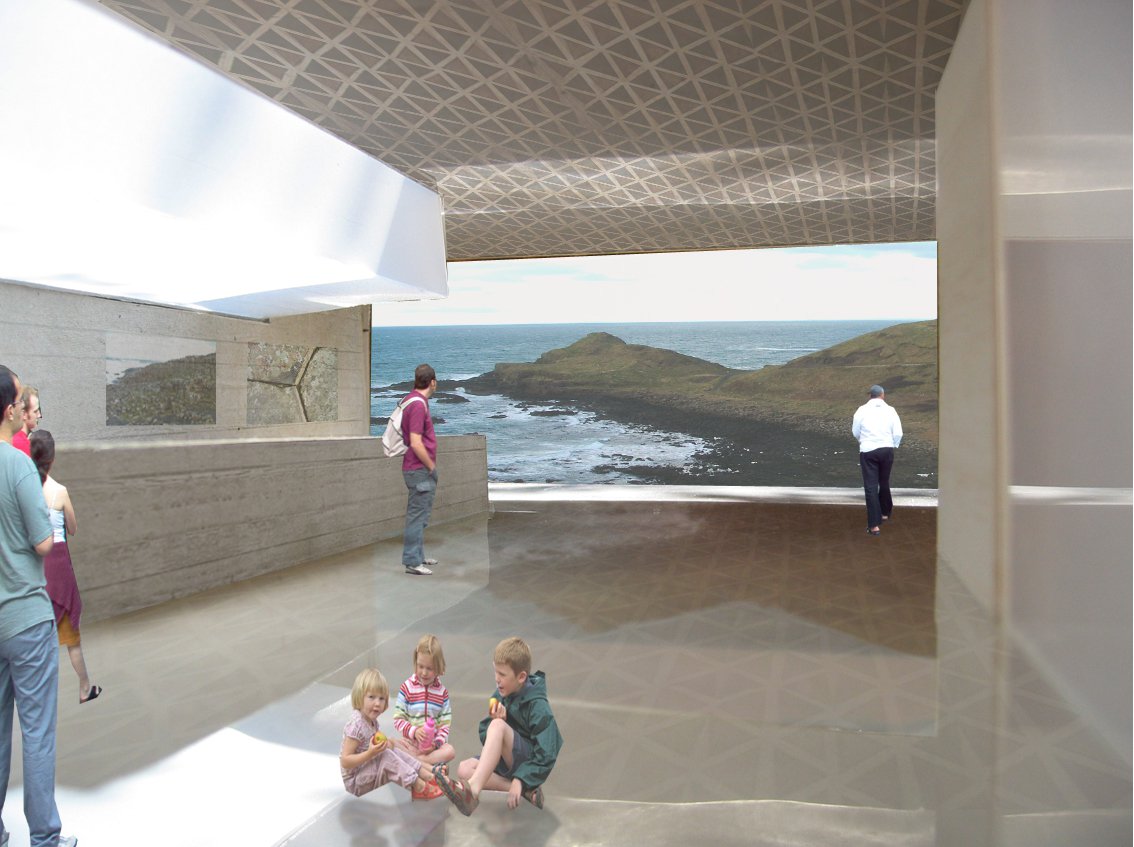 The building is clad in pre-rusted steel panels that reflect the seam of iron oxide that outcrops between the two principal lava flows visible high up in the cliffs above The Causeway.