Lant Street
An apartment in a remodelled victorian warehouse in Borough, London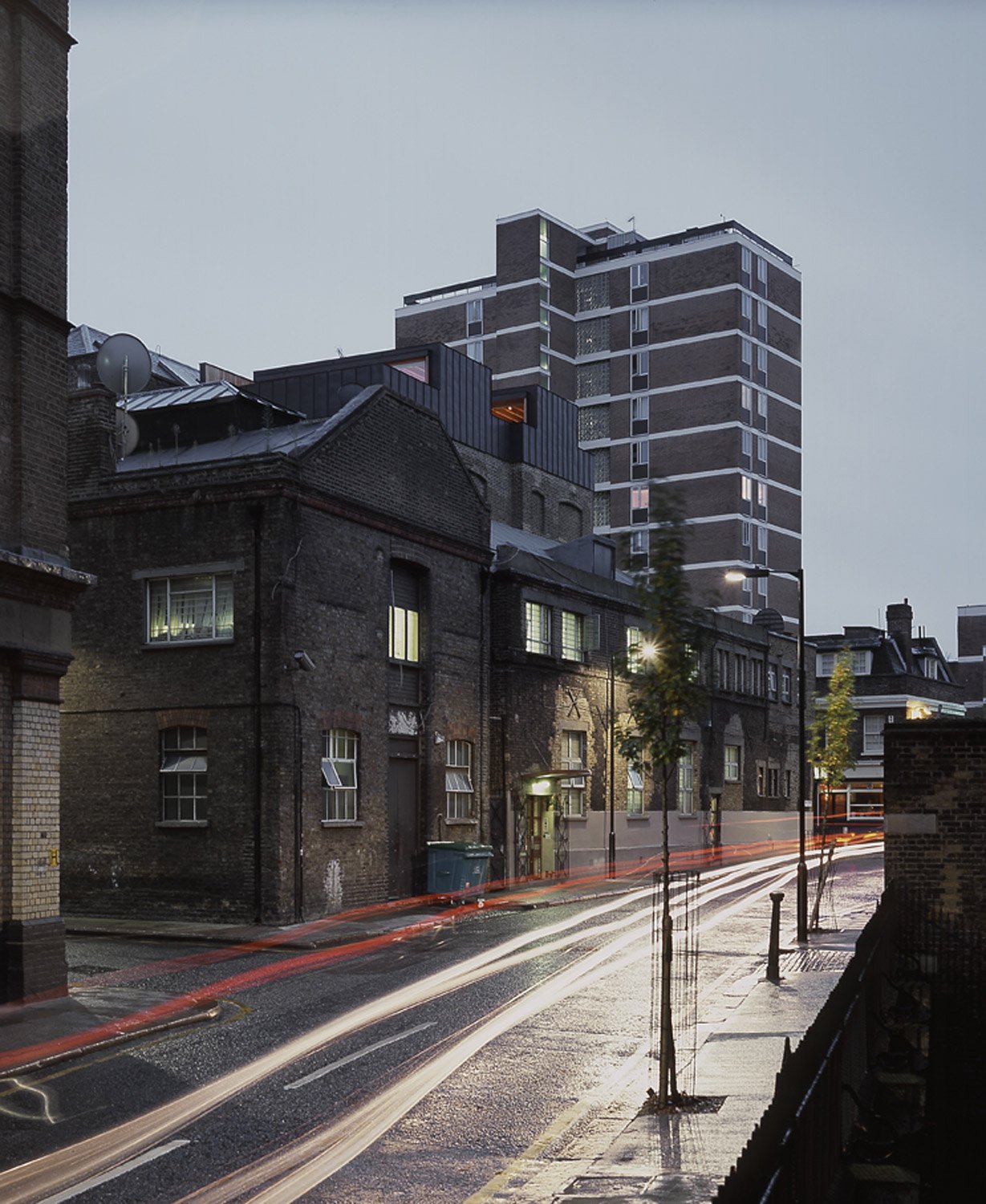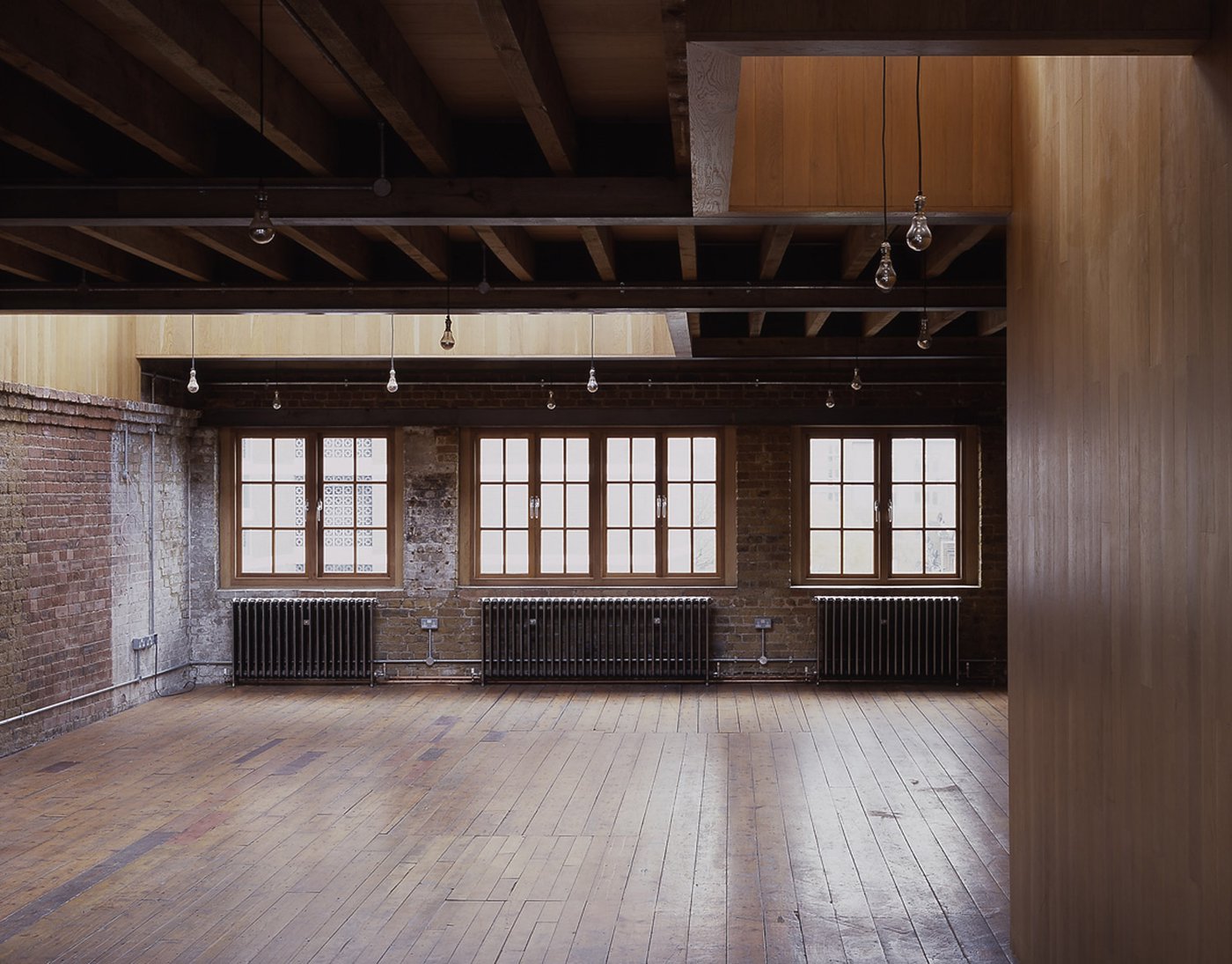 This project is for the conversion of the top two floors of a Victorian former clog-making factory into a home for a film maker. It makes somewhere from which to withdraw from a busy working life, and a place of reflection which takes advantage of the building's panoramic city views.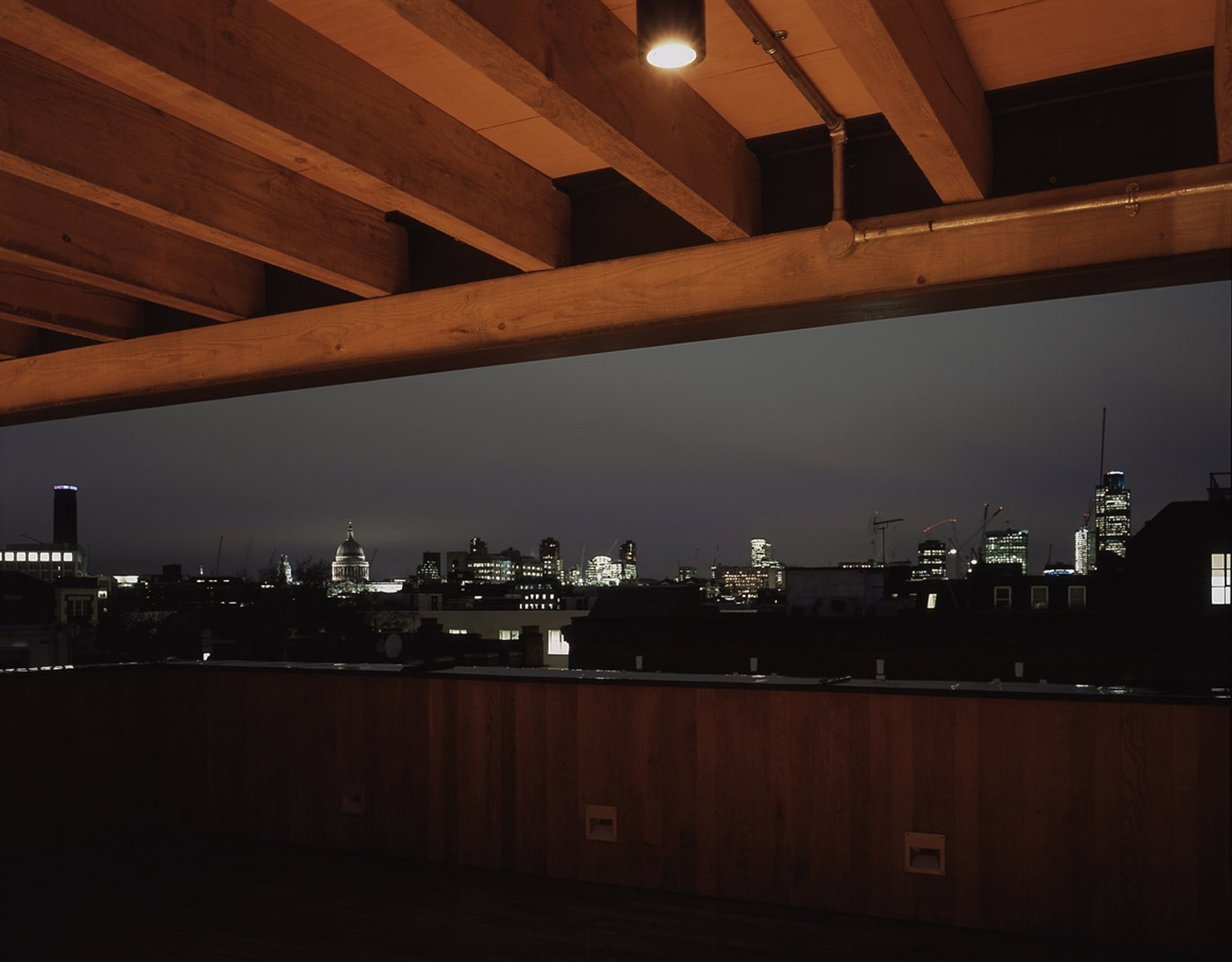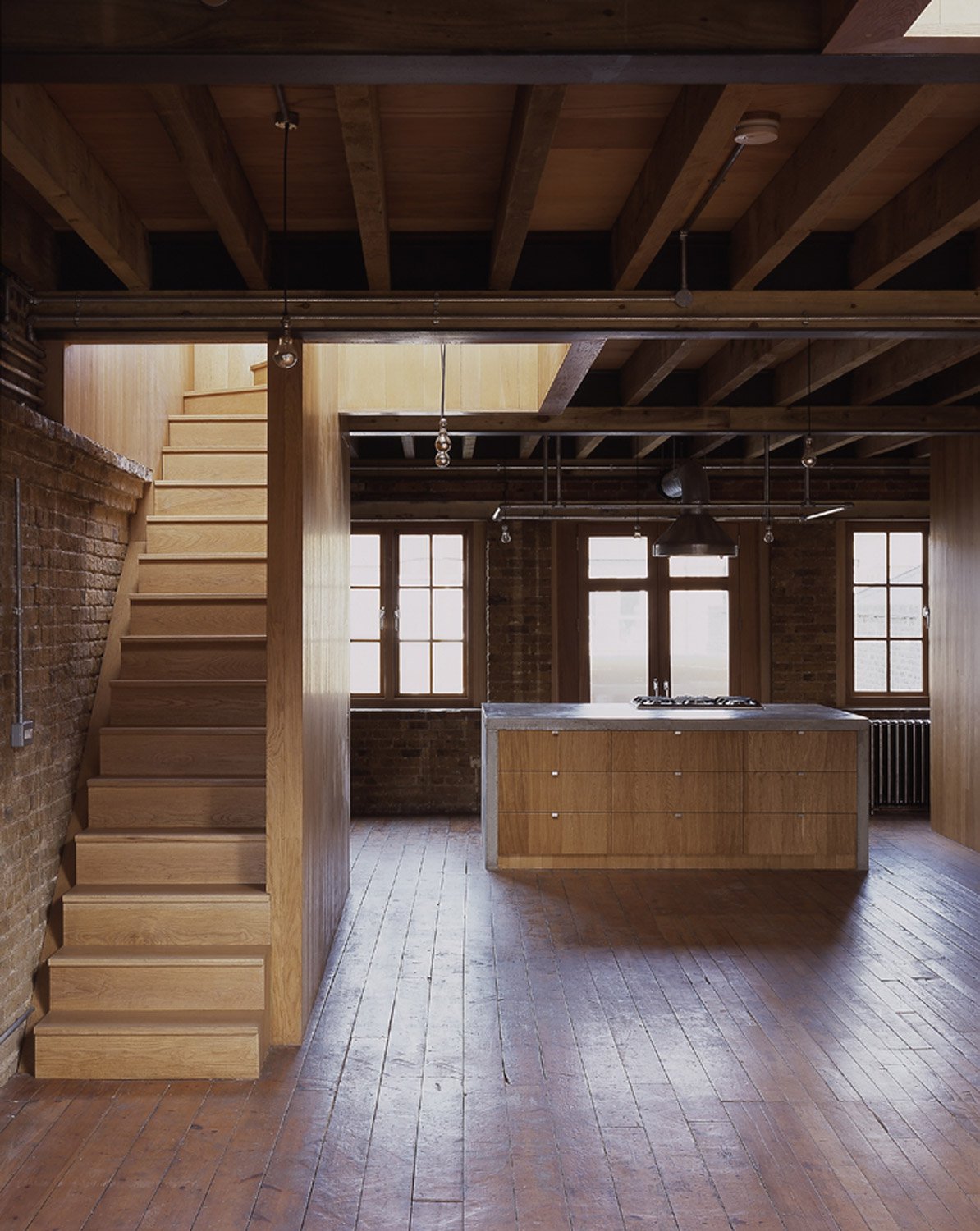 The existing pitched roof structure was removed and replaced with two oak box girders, which span the brick walls and create a new horizon at roof level. The box girders are inhabited and provide an organisational structure, creating a territory of enclosure and screening. The space formed inside one girder is a roof top 'thinking room', with views across the terrace and the city beyond. The other girder is glazed to create a room-like window bringing light and volume down to the floor below, as well as a covered terrace at roof level. Different gardens occupy the spaces between these two enclosures.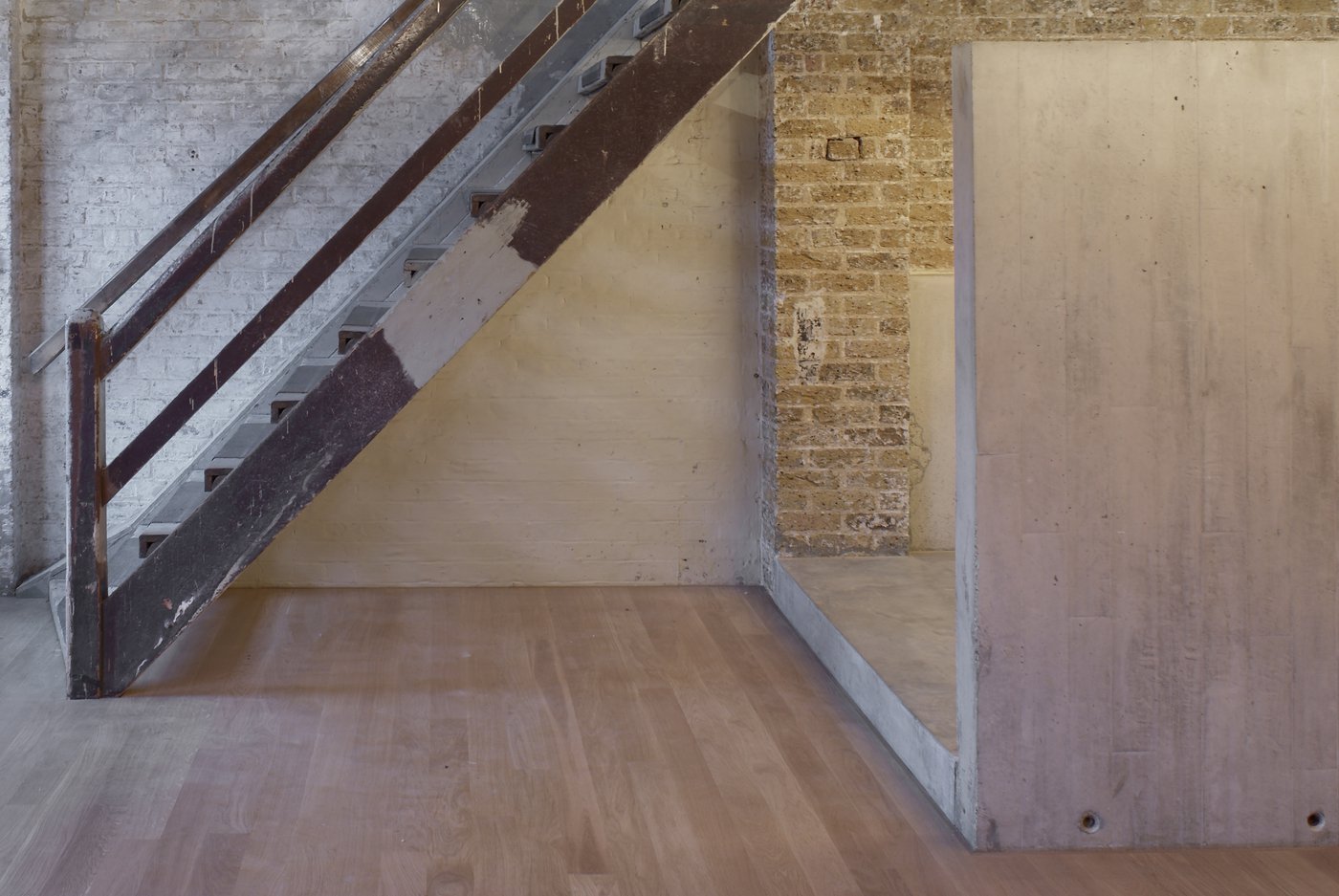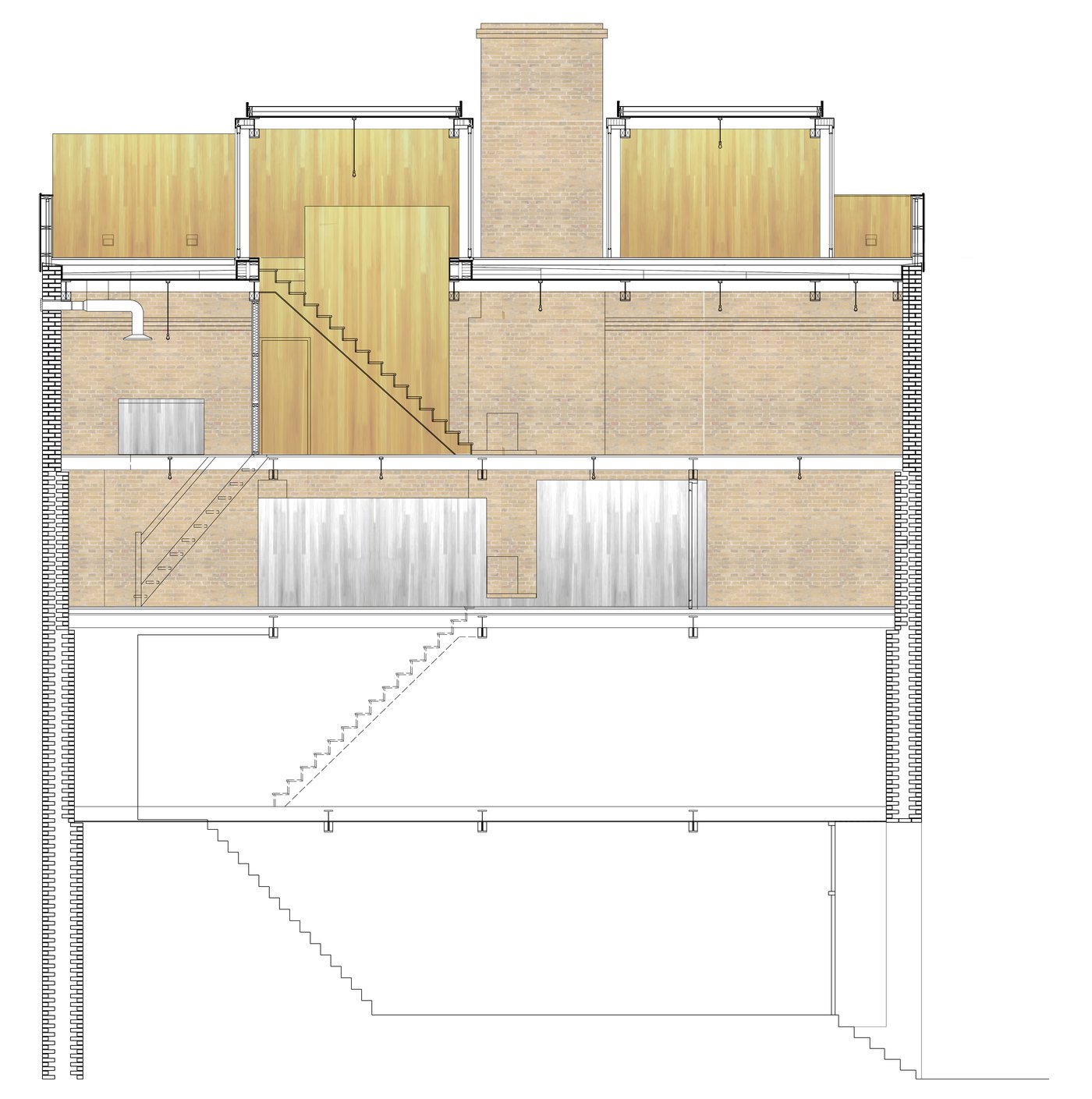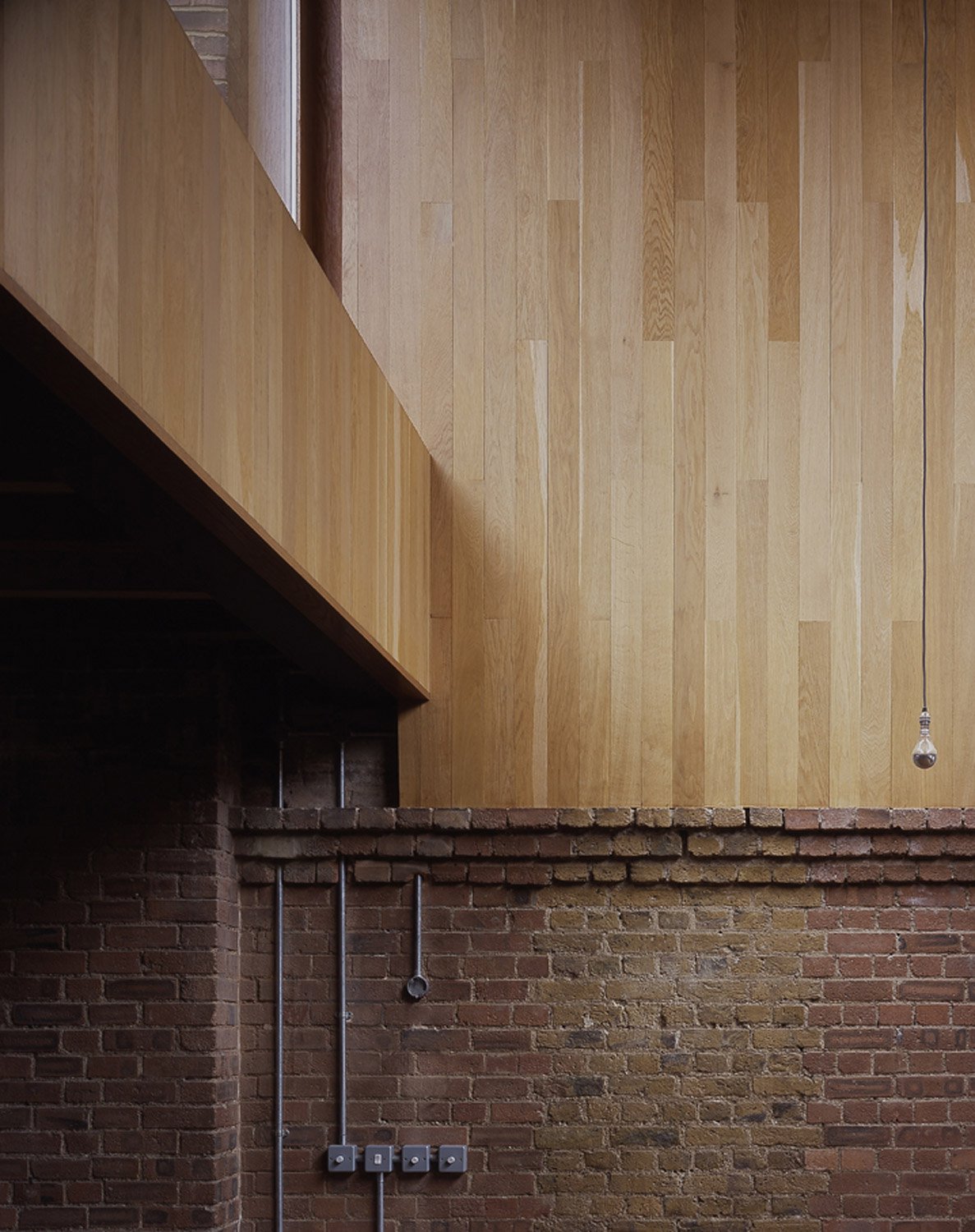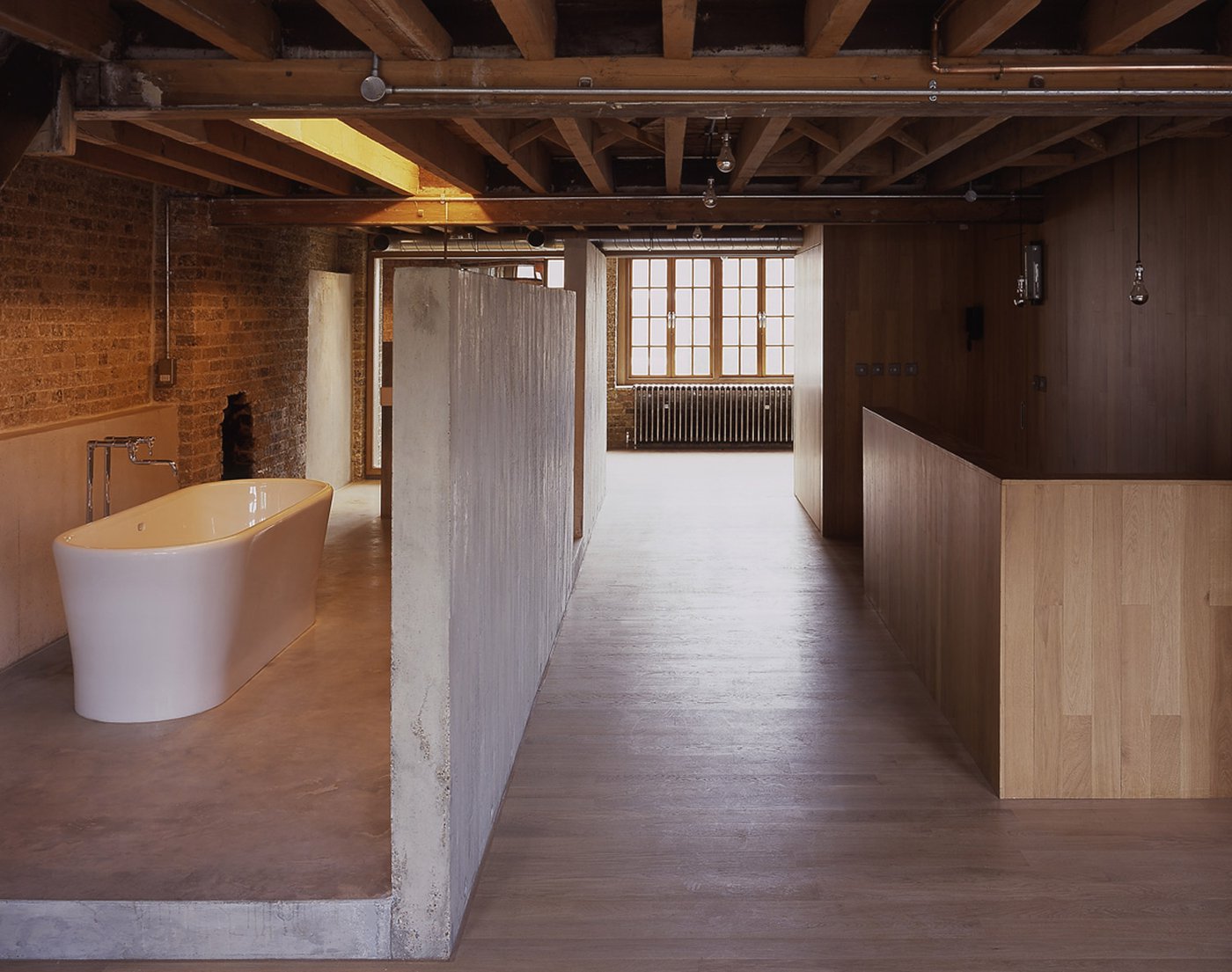 The existing floors below are stripped back to reveal the brick perimeter, with new insertions in concrete and timber forming the different spaces. The concrete is shuttered with oak tongue and groove boarding, to match the timber walls and provide continuity.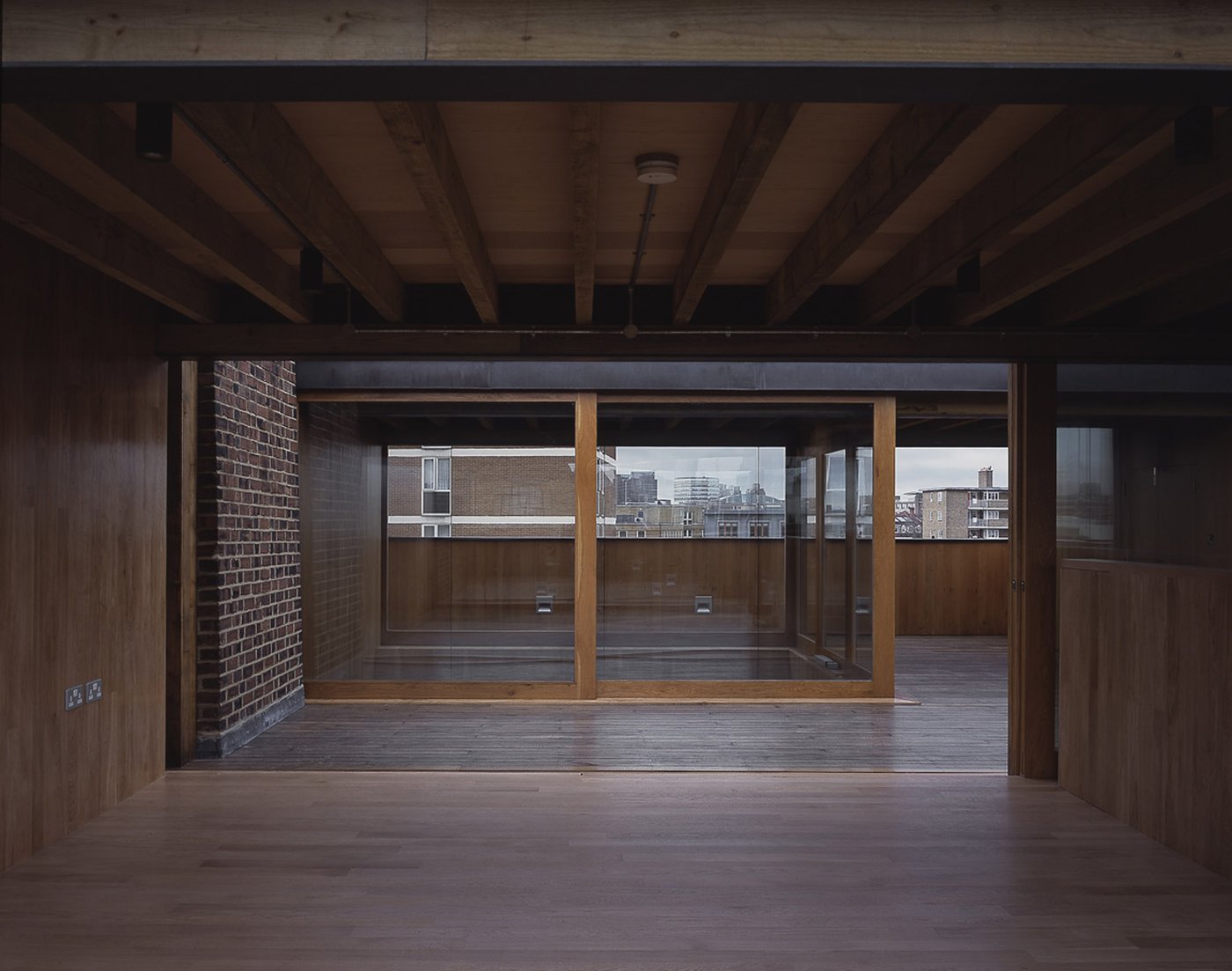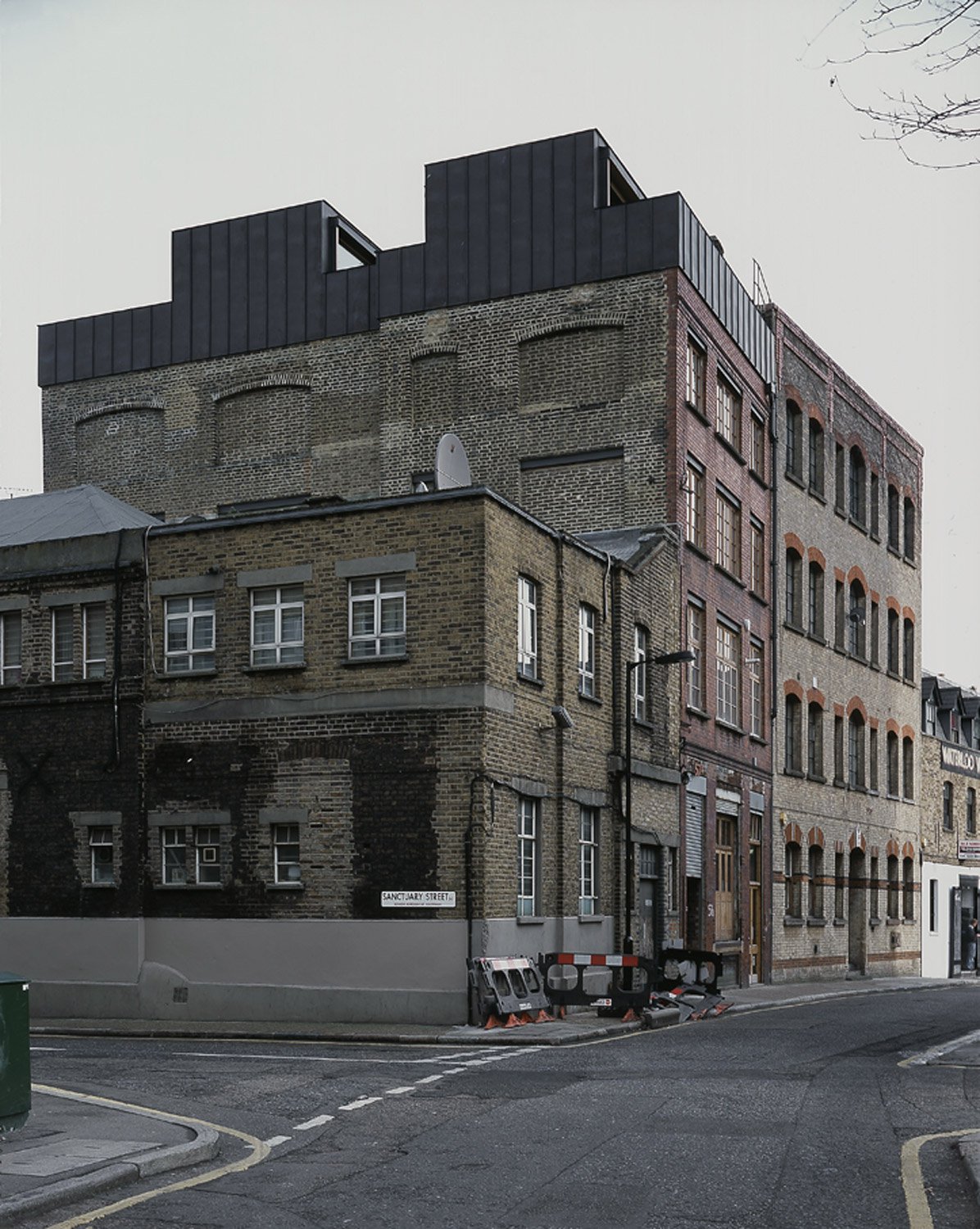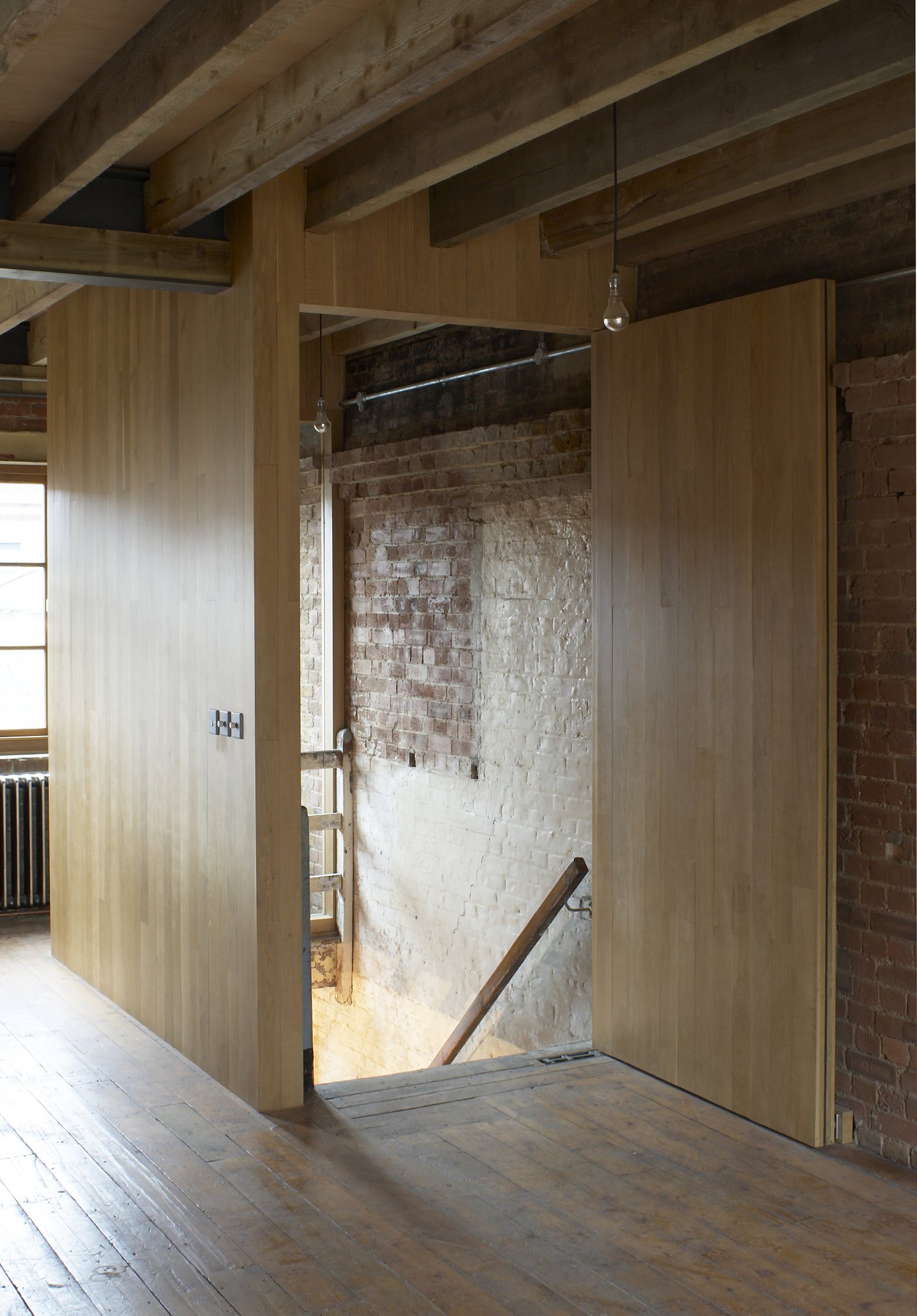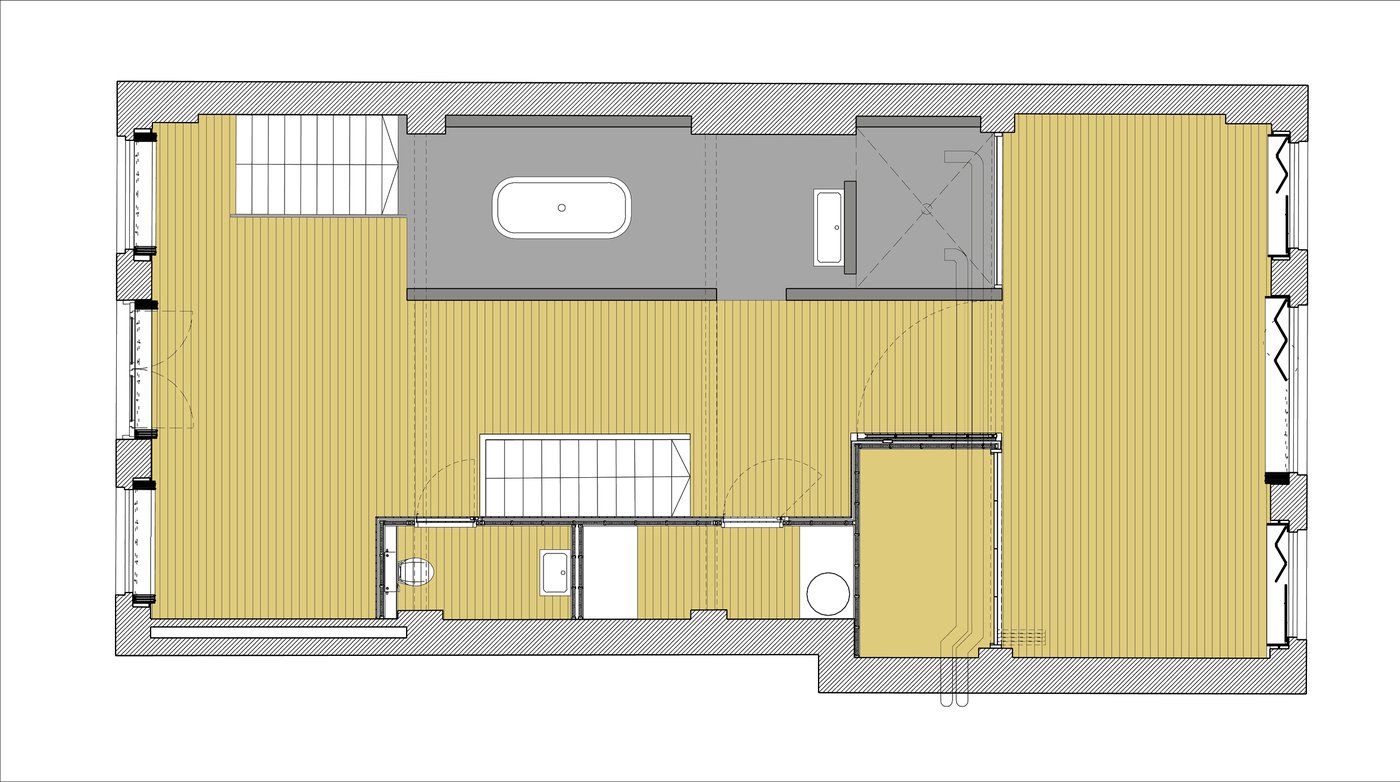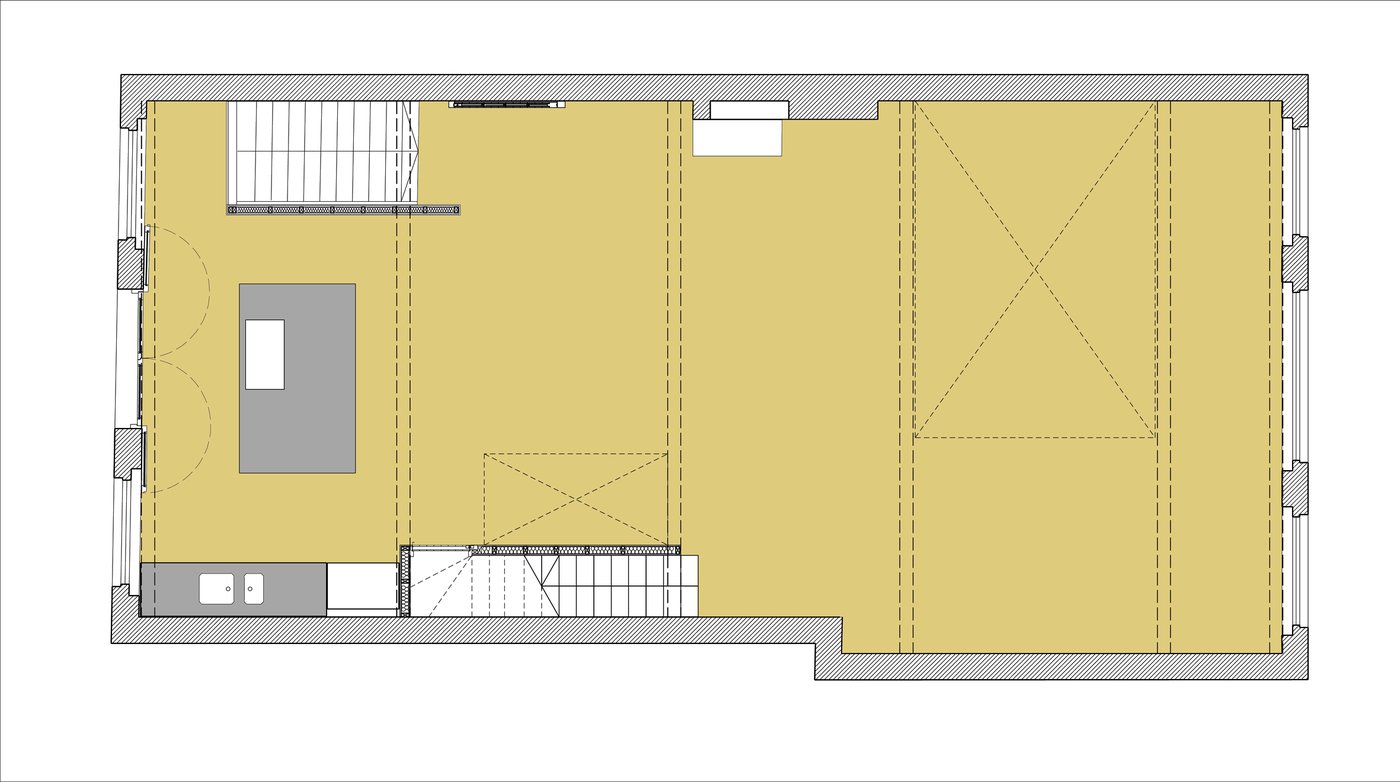 The landscape of the roof terrace above provides a space to re-connect to the city, recalling the sweetmeat rooms on the roofs of English Baroque palaces.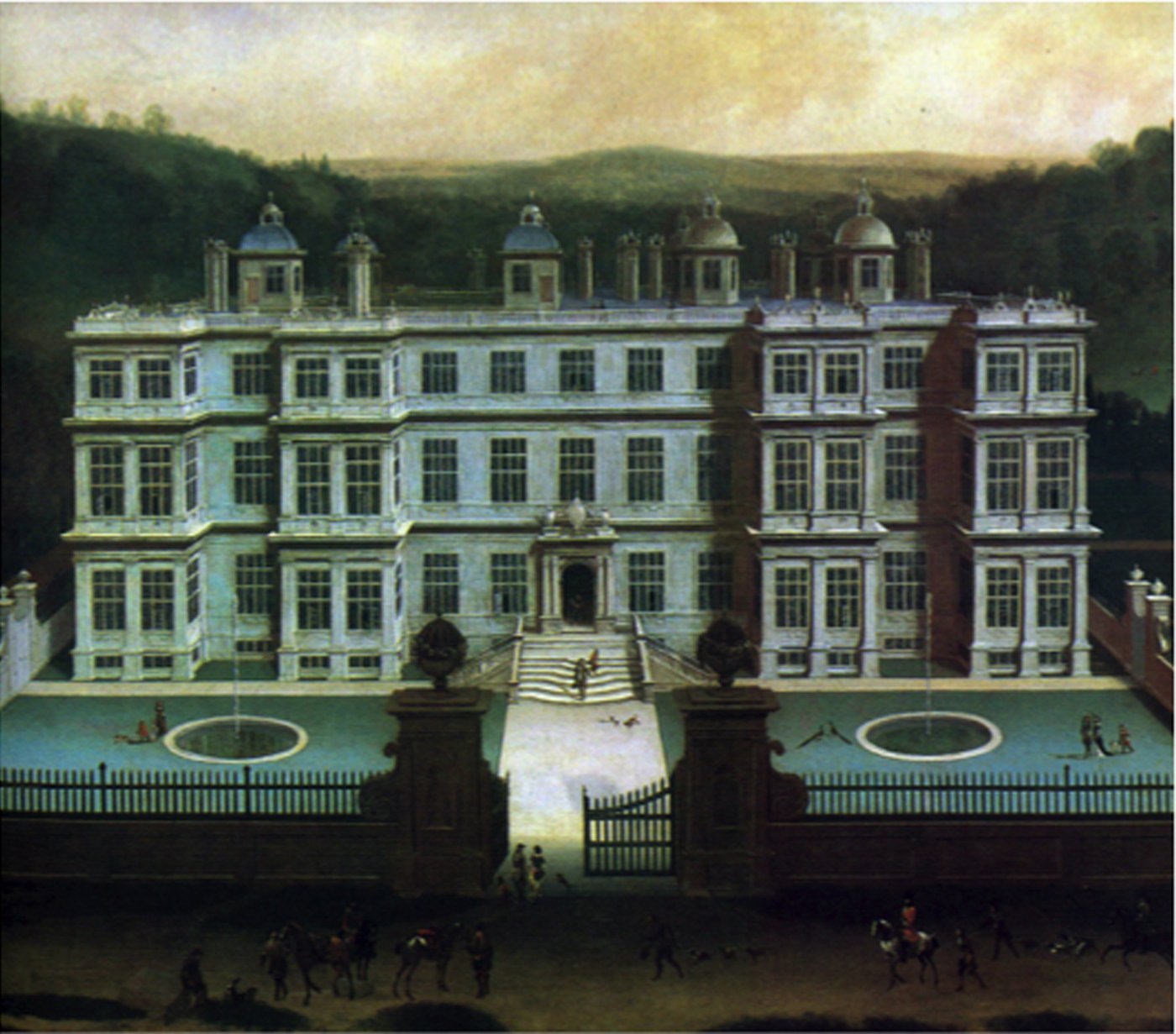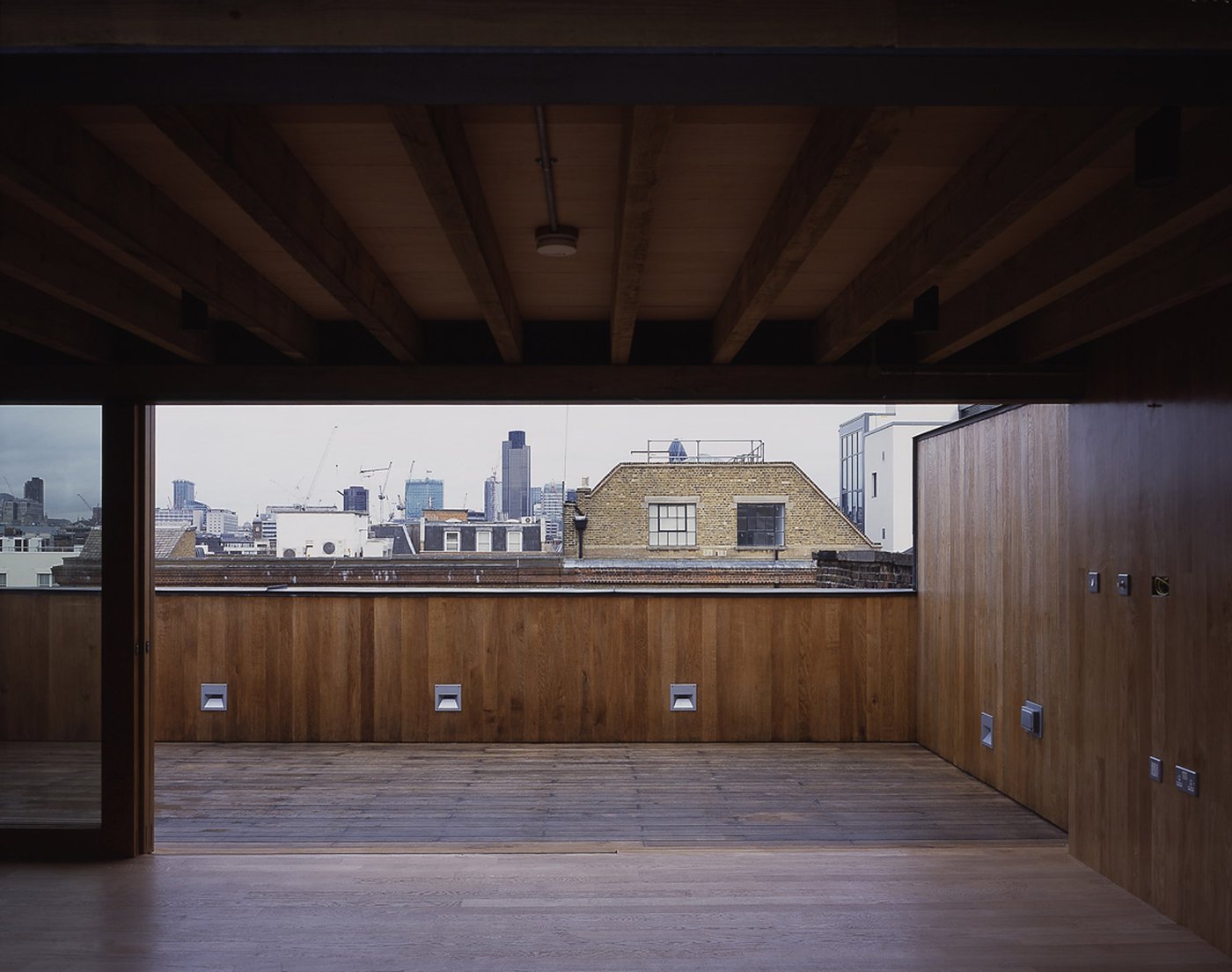 Structural Engineer:
Alan Baxter & Partners
Contractor:
Mark Richardson & Co Ltd
Concrete Installation Contractor:
White & Reid
Concrete Consultant:
David Bennett Associates
Awards

Winner, BD Refurbishment Architects of the Year, 2010
Runner Up, Grand Designs Award, 2009
Runner Up, New London Architecture Award, 2009
Runner Up, The Wood Awards, 2008
Publications

'Lant Street', in: Detail Magazine(Berlin, Germany, Jan. 1, 2010)
'Simply Does It', in: Mark Magazine(London, UK, Feb. 1, 2009)
Cathy Strongman, 'Lofty Ideas', in: Grand Designs Magazine(London, UK, Nov. 1, 2005)
'Skyline Celebration', in: Architecture Today(London, UK, March 1, 2008)
Tessa Pearson, 'Industrial Revolution', in: Elle Decoration(London, UK, Nov. 1, 2011)
Biba Dow, 'Period Design', in: Period Design, Bonhams Knightsbridge(London, UK, July 1, 2010)
'Lant Street Southwark', in: New London Architecture Exhibition Publication(London, UK, May 1, 2010)
'Concrete Ideas', in: Vogue Australia(Alexandria, NSW, Australia, April 1, 2010)
'Scenes De Bains', in: AMC(France, April 1, 2010)
'Address Book', in: AJ Specification(London, UK, July 1, 2007)
Jes Fernie, 'Beyond Modernism', in: Blueprint(London, UK, April 1, 2006)
'Dow Jones Architects. Lant Street. London', in: a+t Reclaim Domestic Actions(Álava, Spain, Dec. 21, 2013)
'Lant Street, London', in: Divisare(Rome, Italy, March 27, 2013)