Poplar Cottage
A house in Suffolk made of clay and oak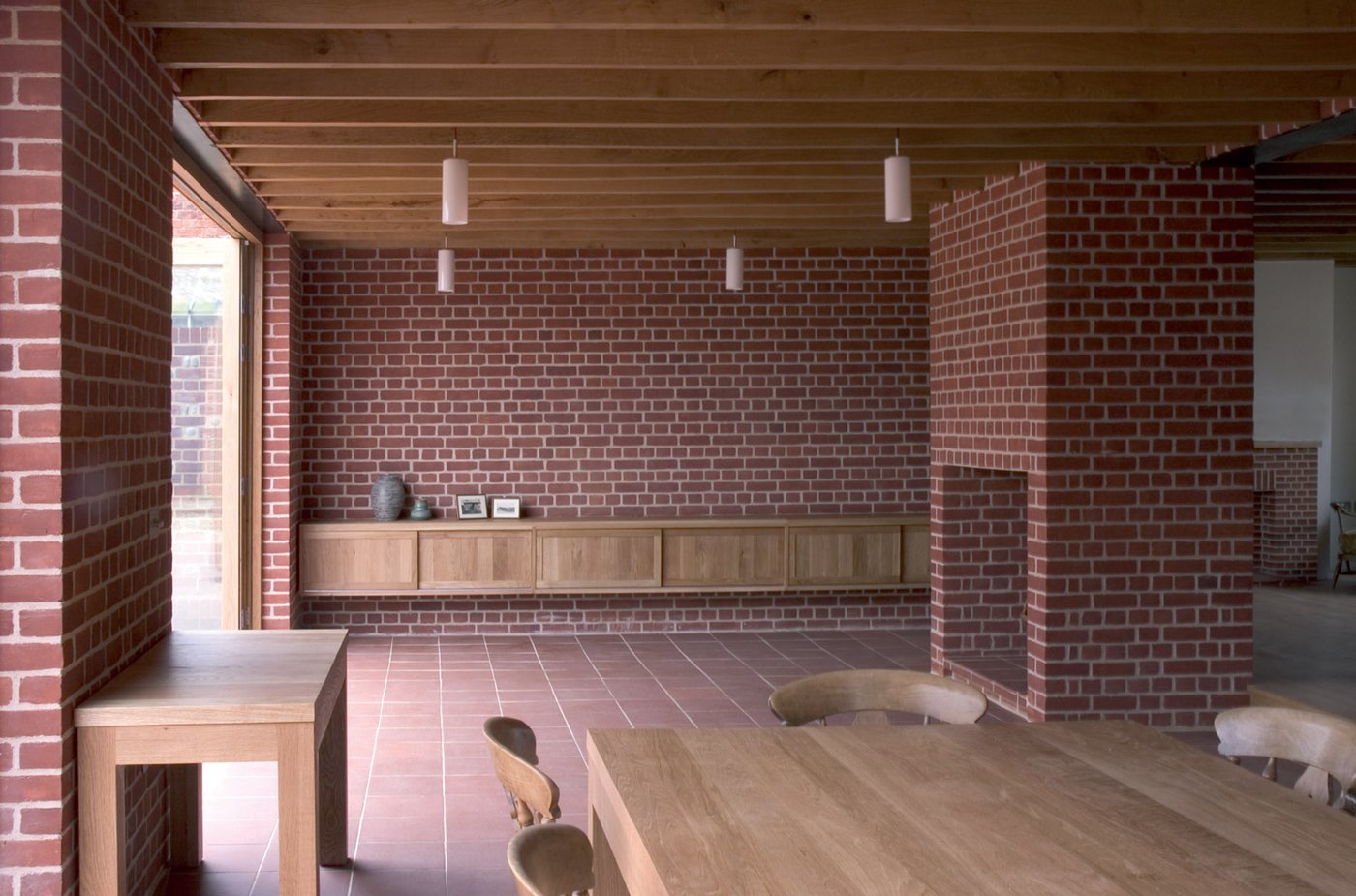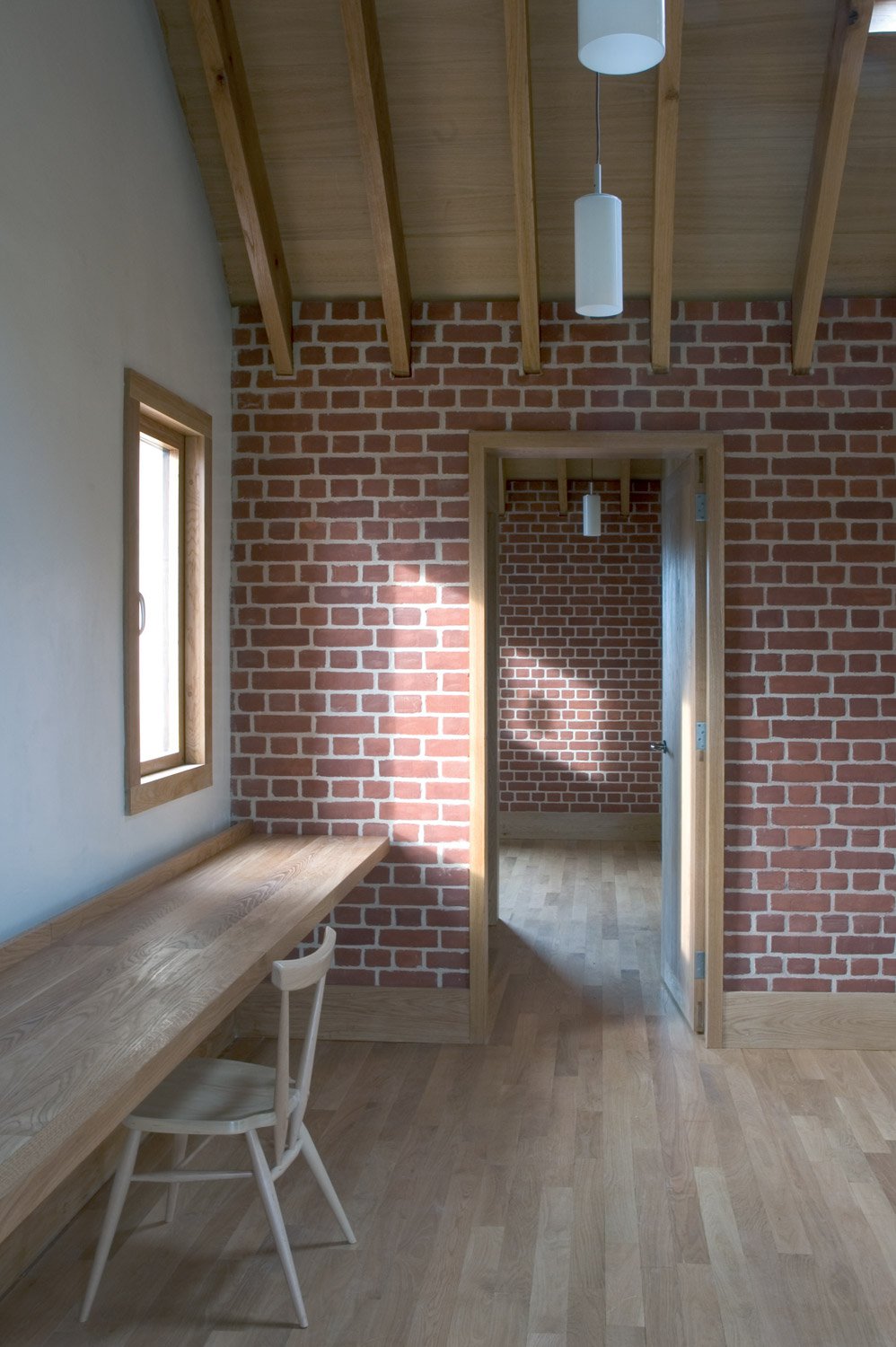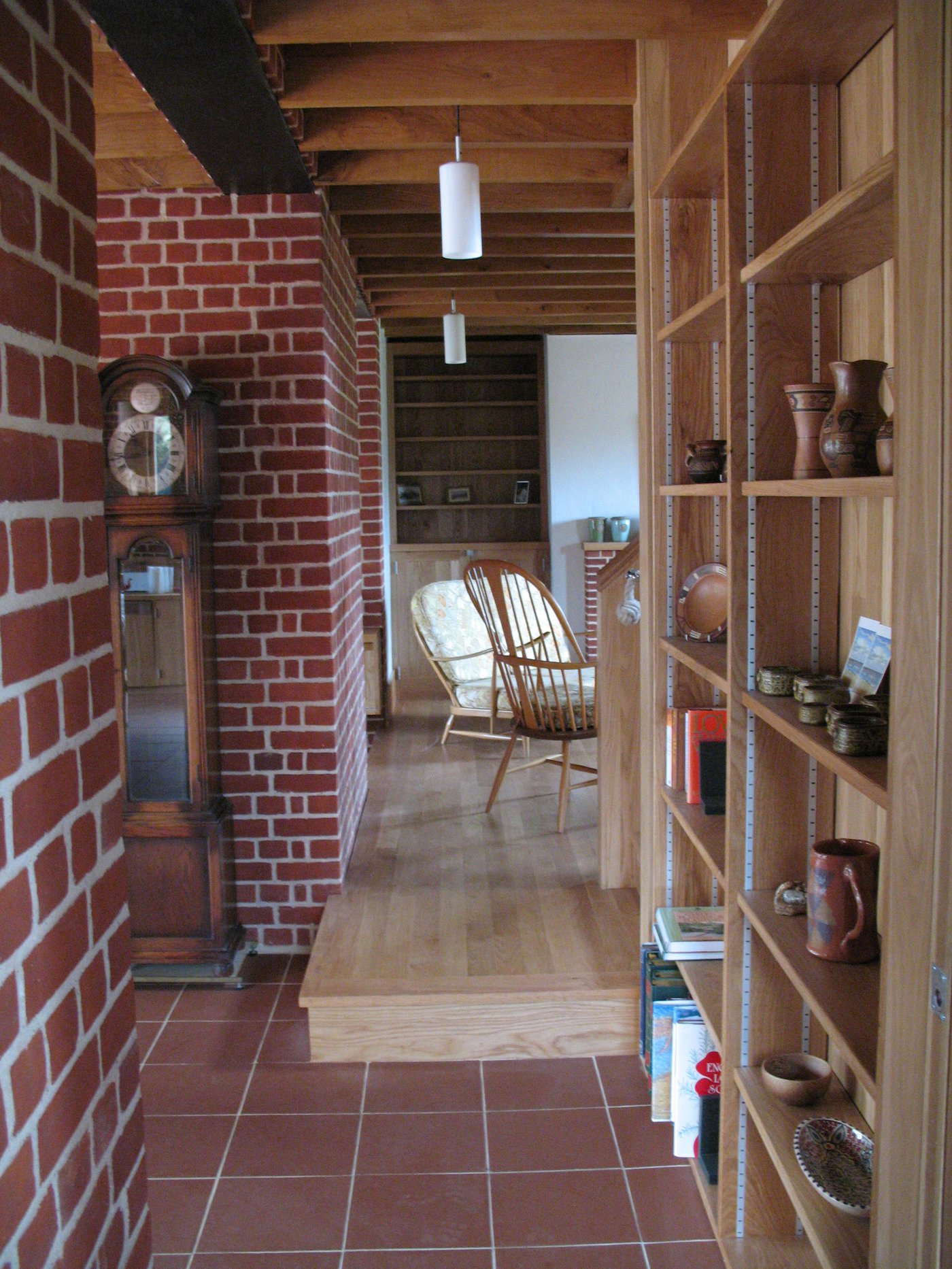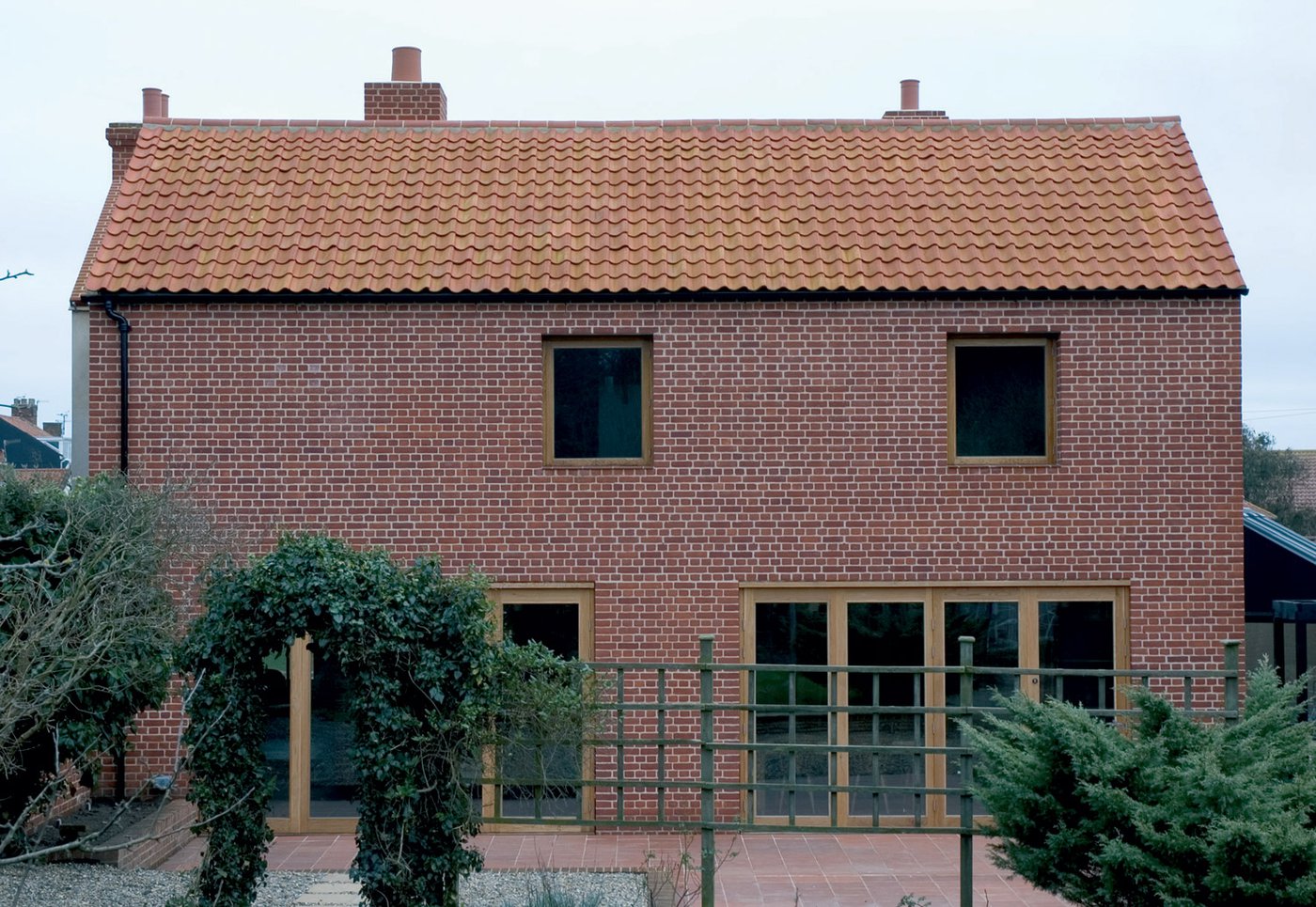 This project is for the reorganisation and extension of a 1920s house on the village green in Walberswick. The rooms in the existing house were small, with no access into or view over its extensive and mature garden. The remodelling of the house re-connected the garden with its garden, and created a clearer threshold with the public green to the front of the house. To achieve this we substantially demolished the house, retaining only the front and the two flank walls - a planning and conservation area requirement - into which we built a new house.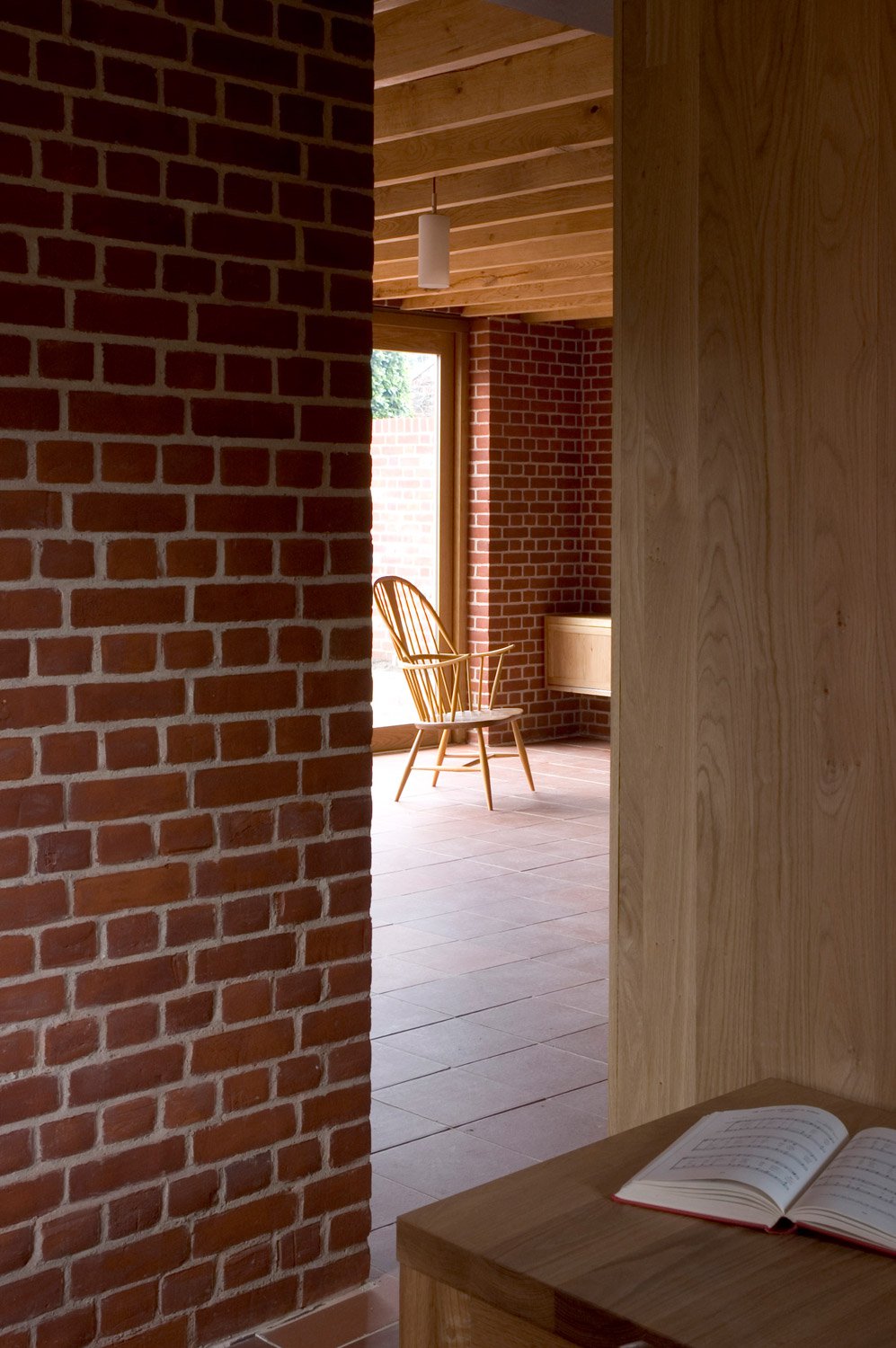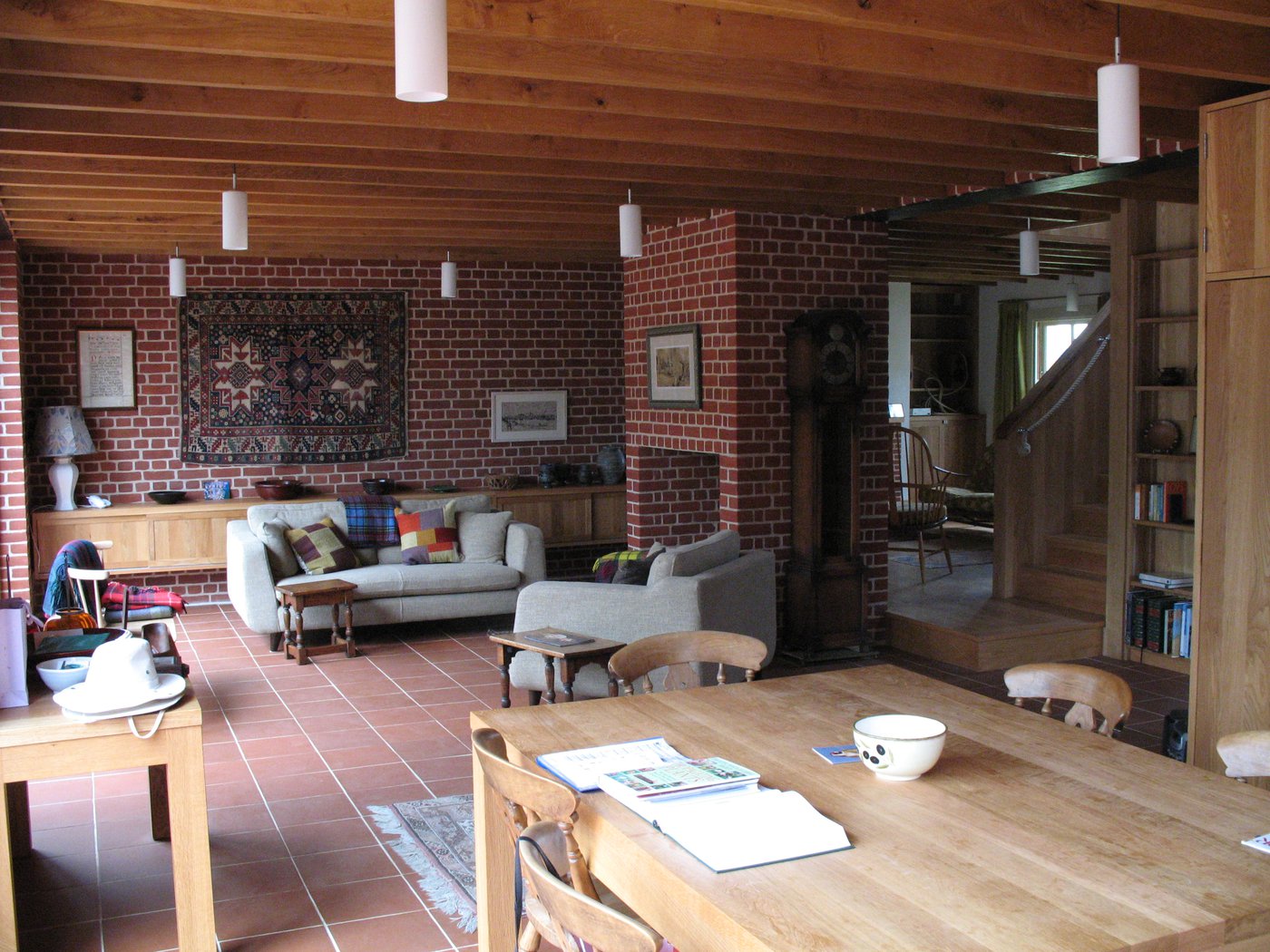 The new house is oriented to the garden with the principal accommodation opening directly onto it. Upstairs, the bedrooms all open into a withdrawing room, which overlooks the village green and the sea.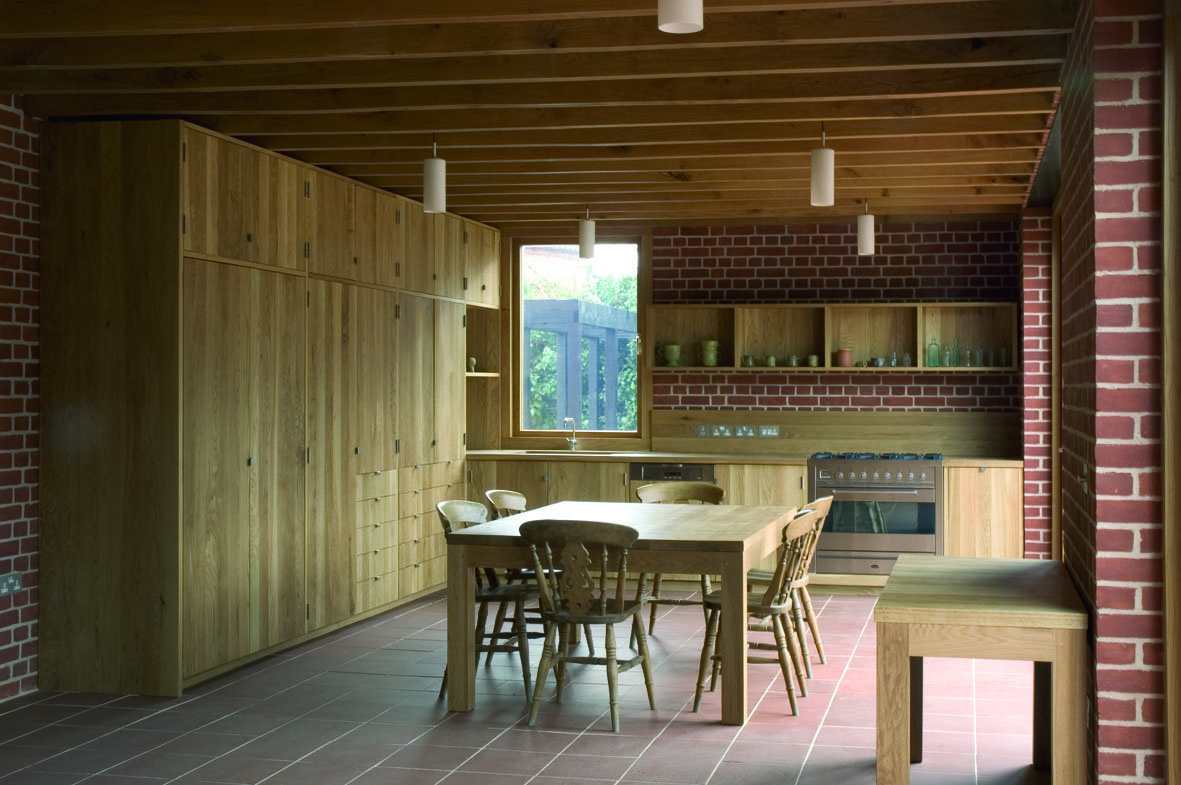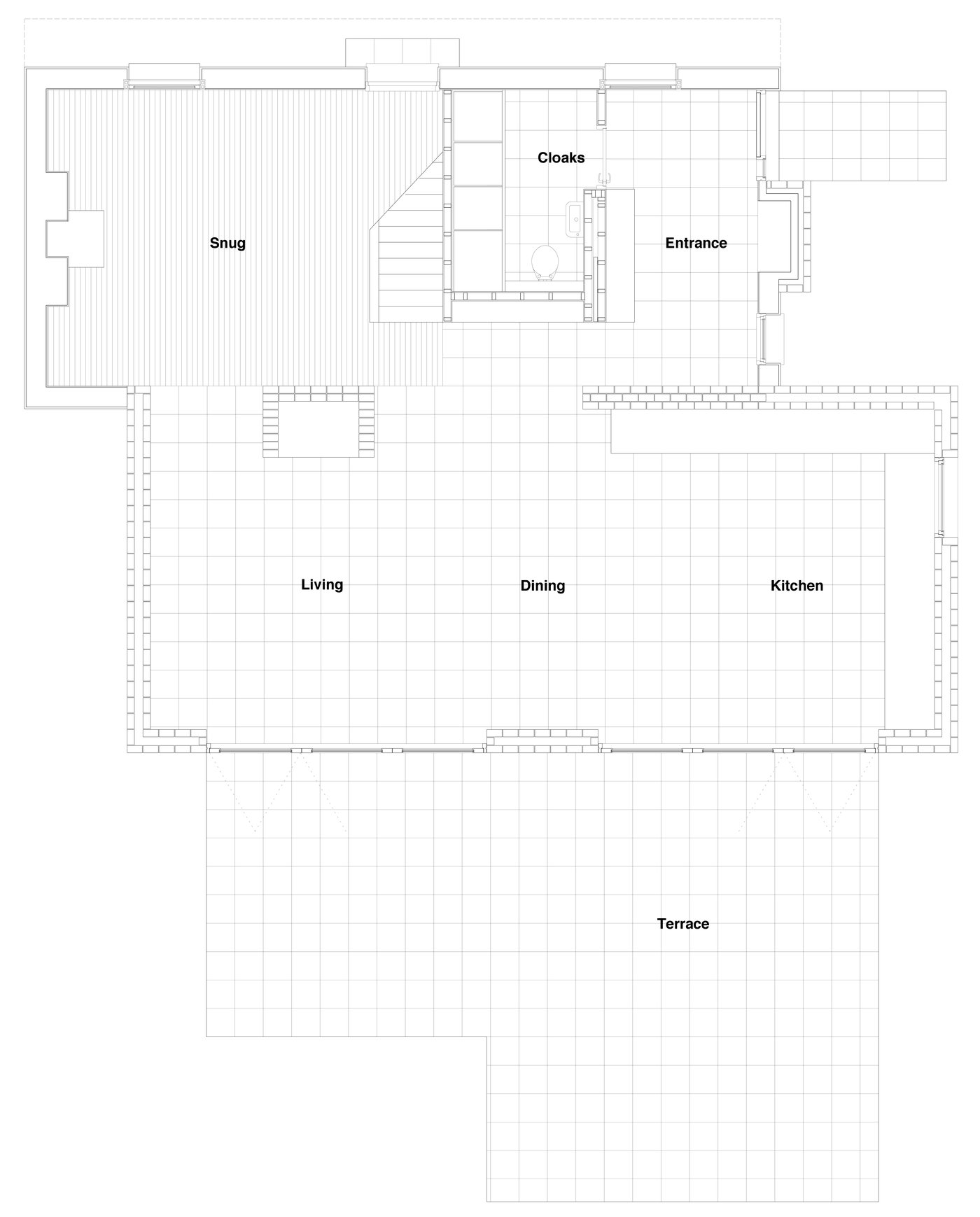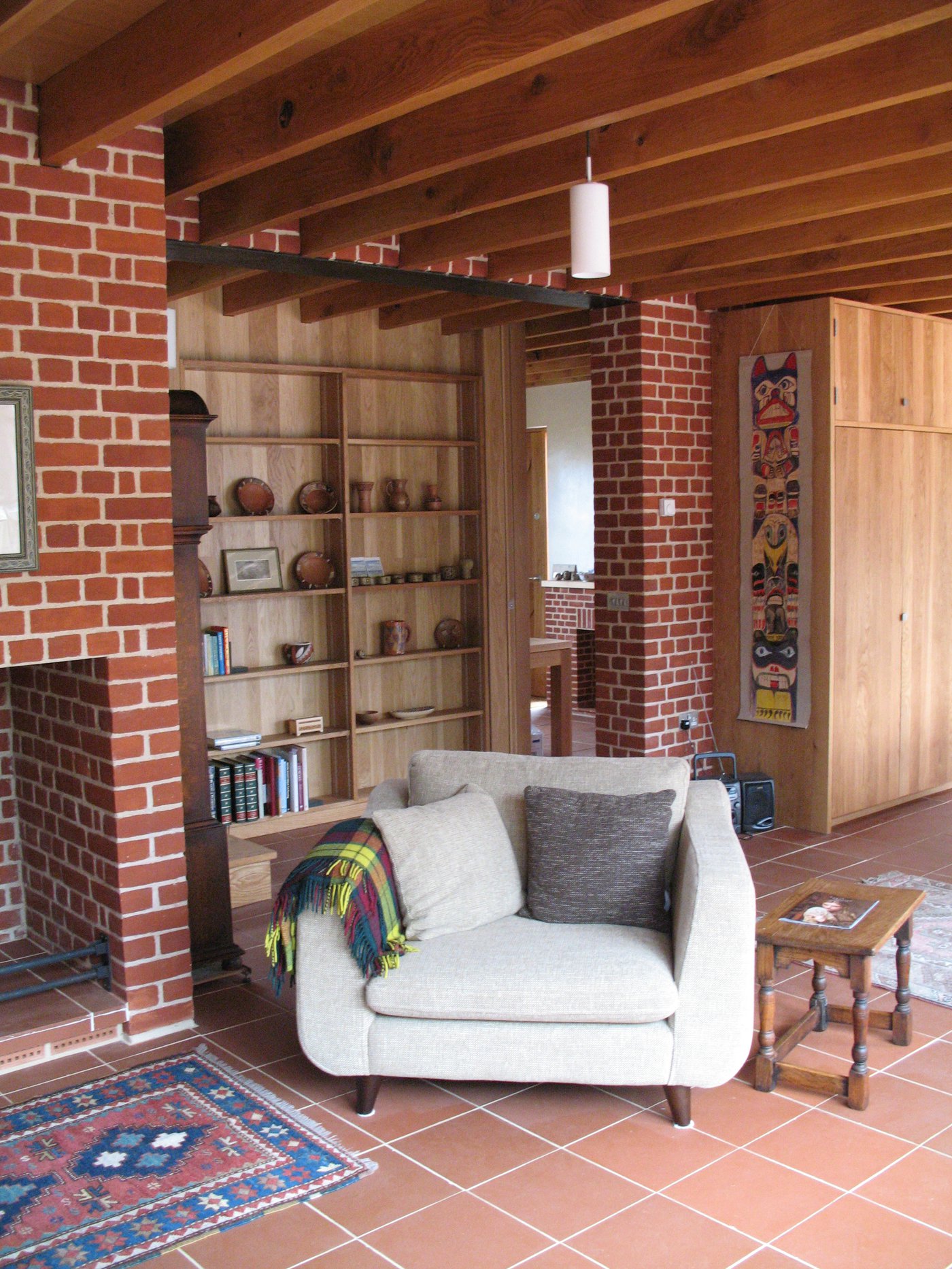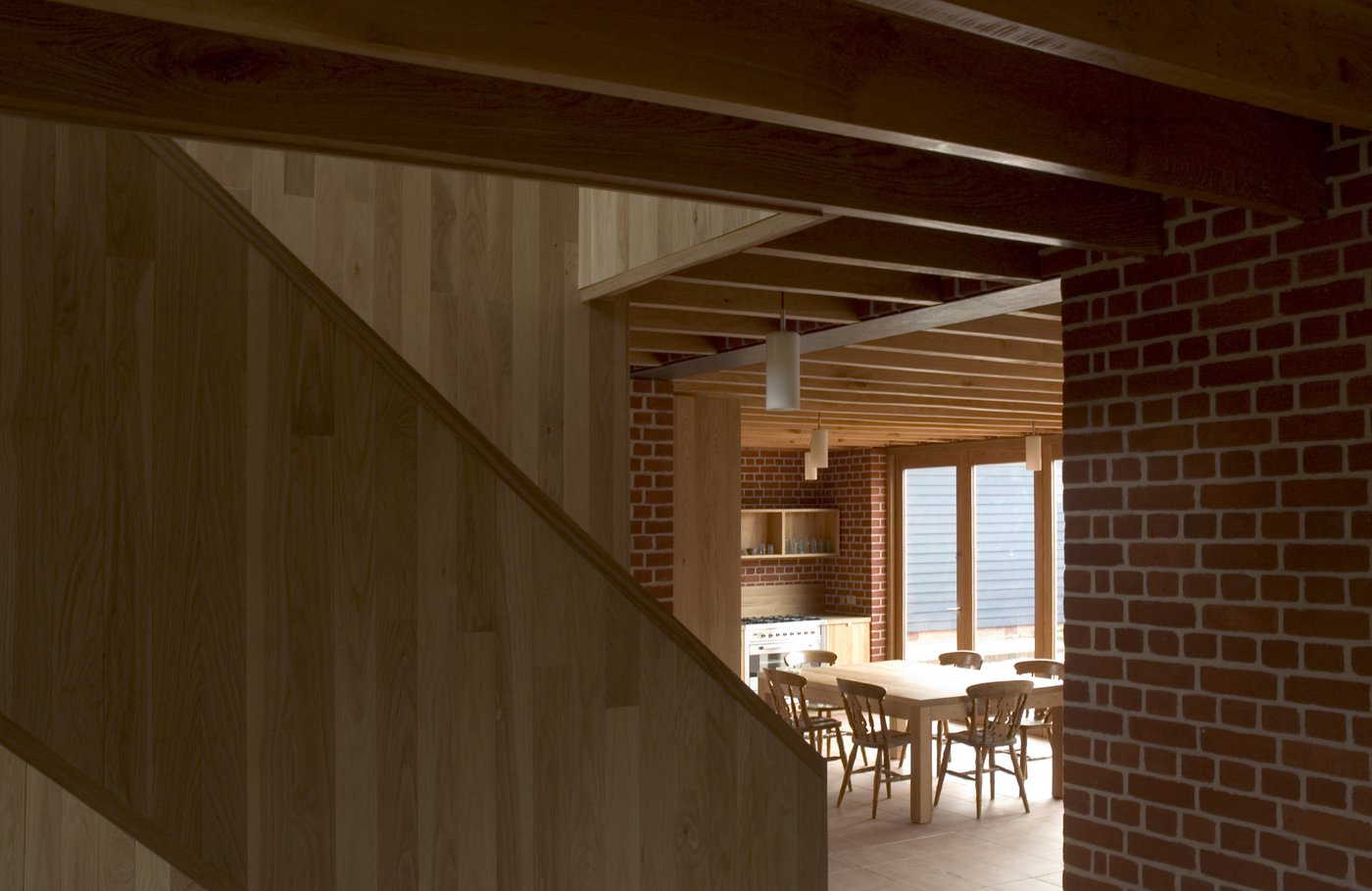 The new building work is made entirely out of clay and oak, inside and out. The ground is made of a red clay slab which extends out to form a terrace. The new perimeter walls and hearth are local brick, flush jointed with lime mortar. The use of materials clearly distinguishes between new and existing fabric, and brings a simplicity and clarity to the remodelled house.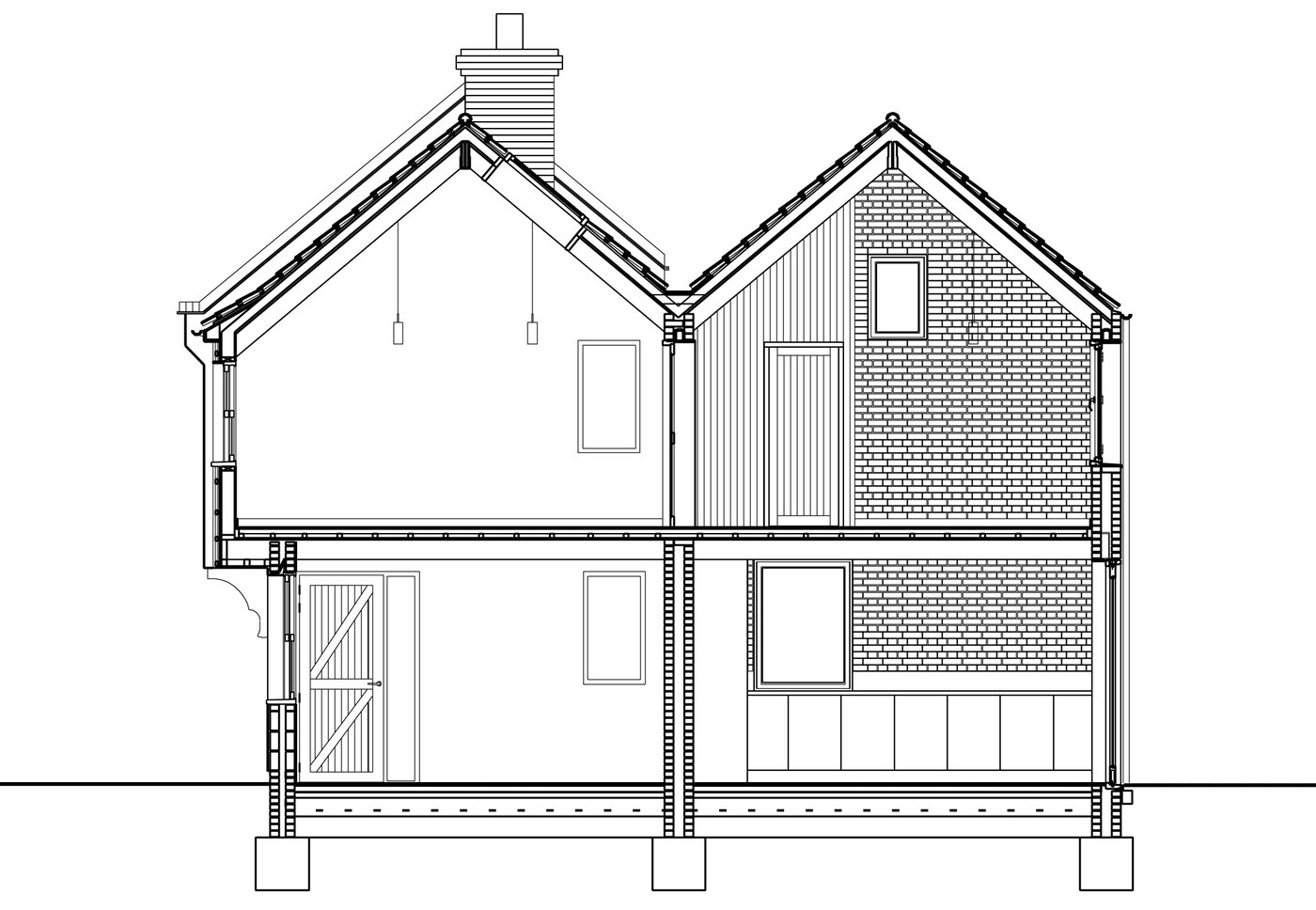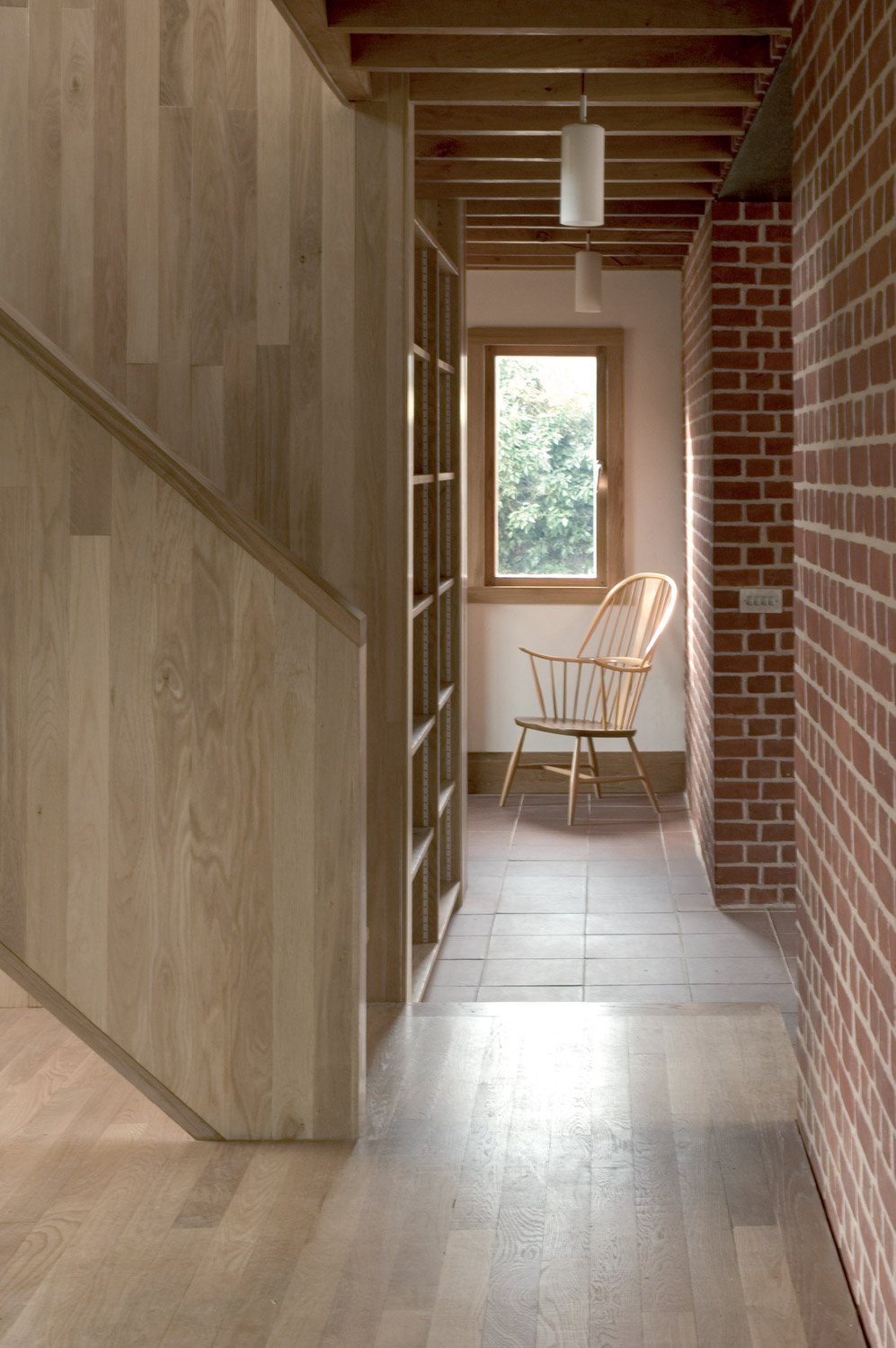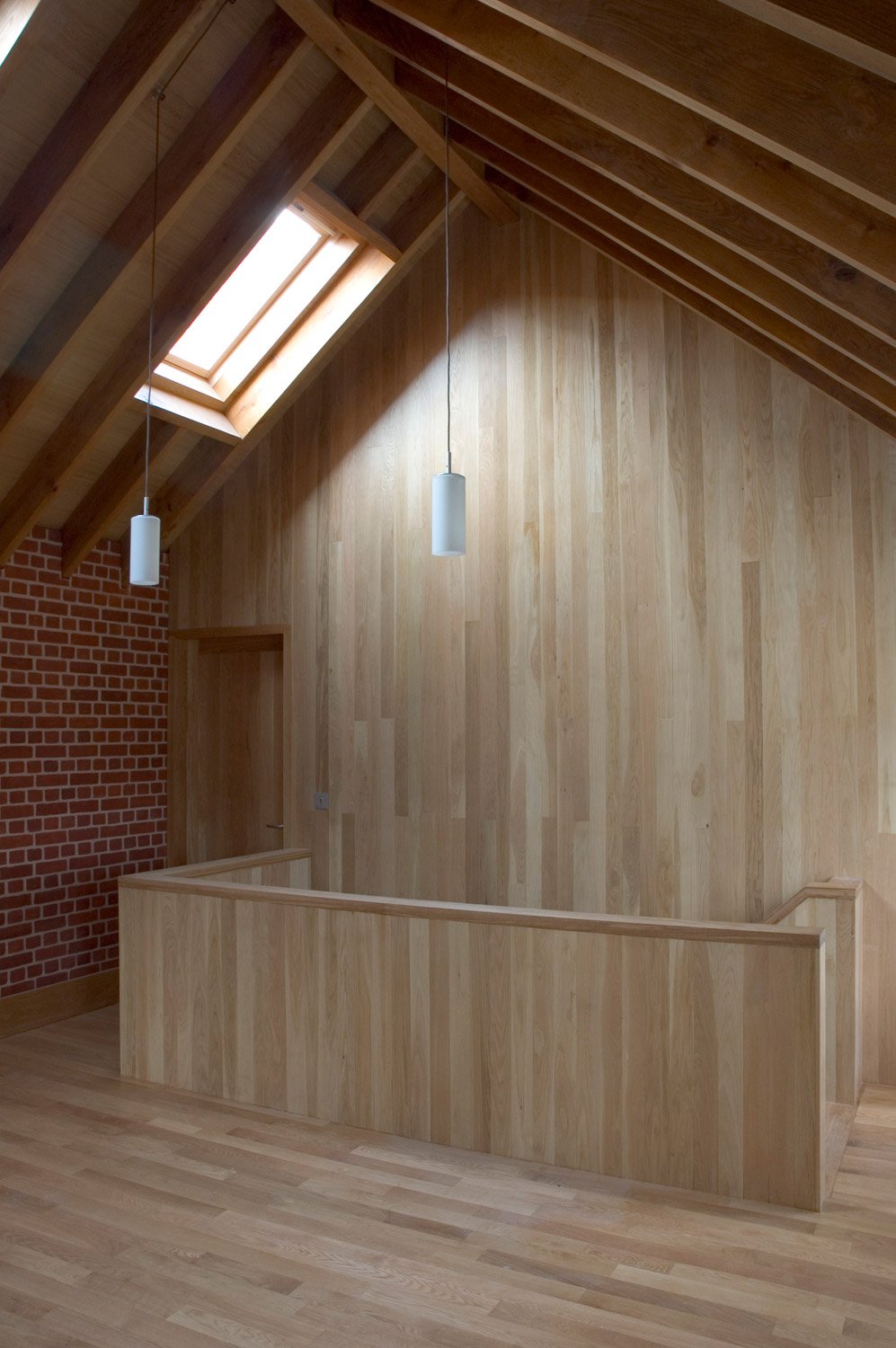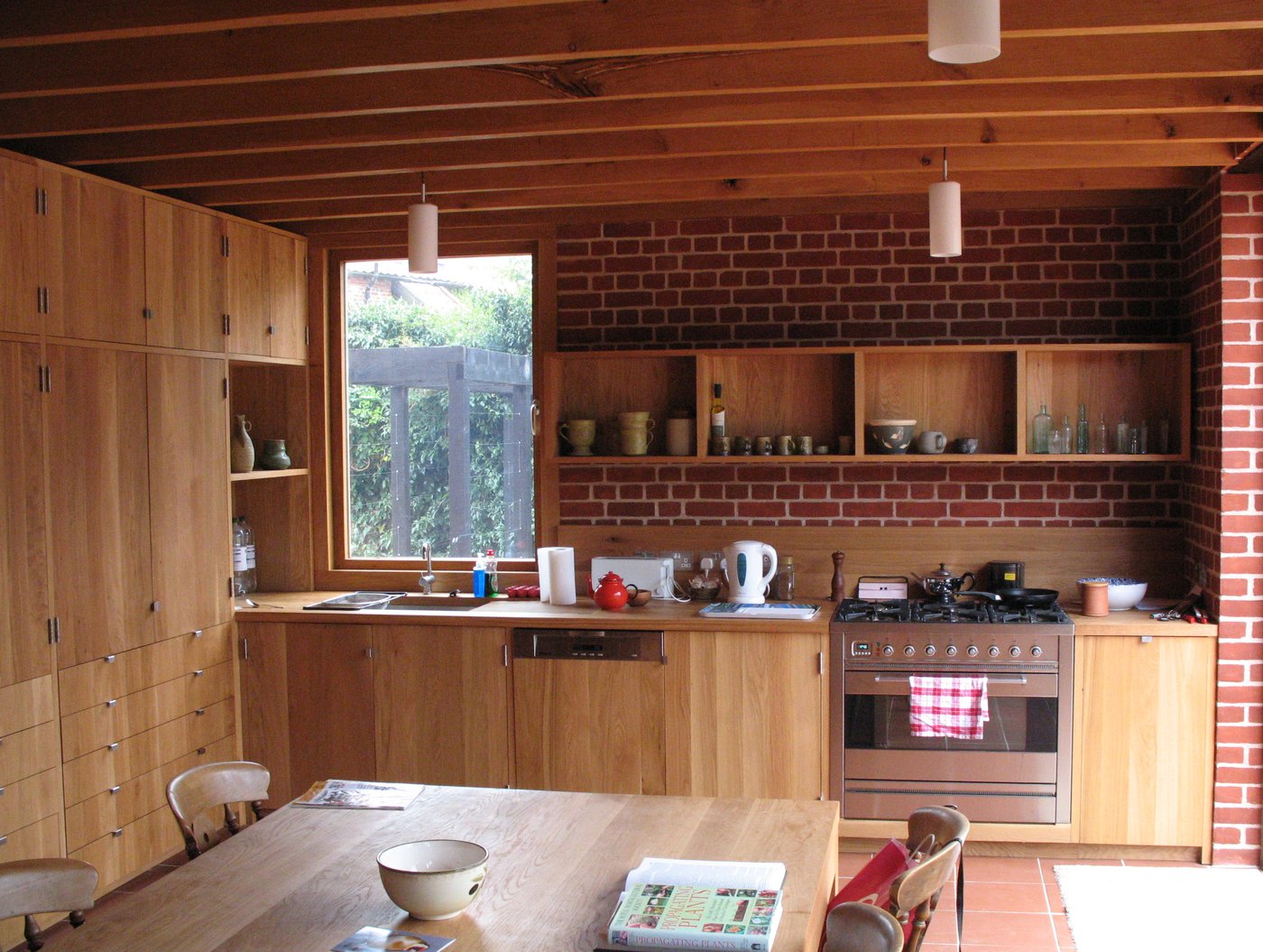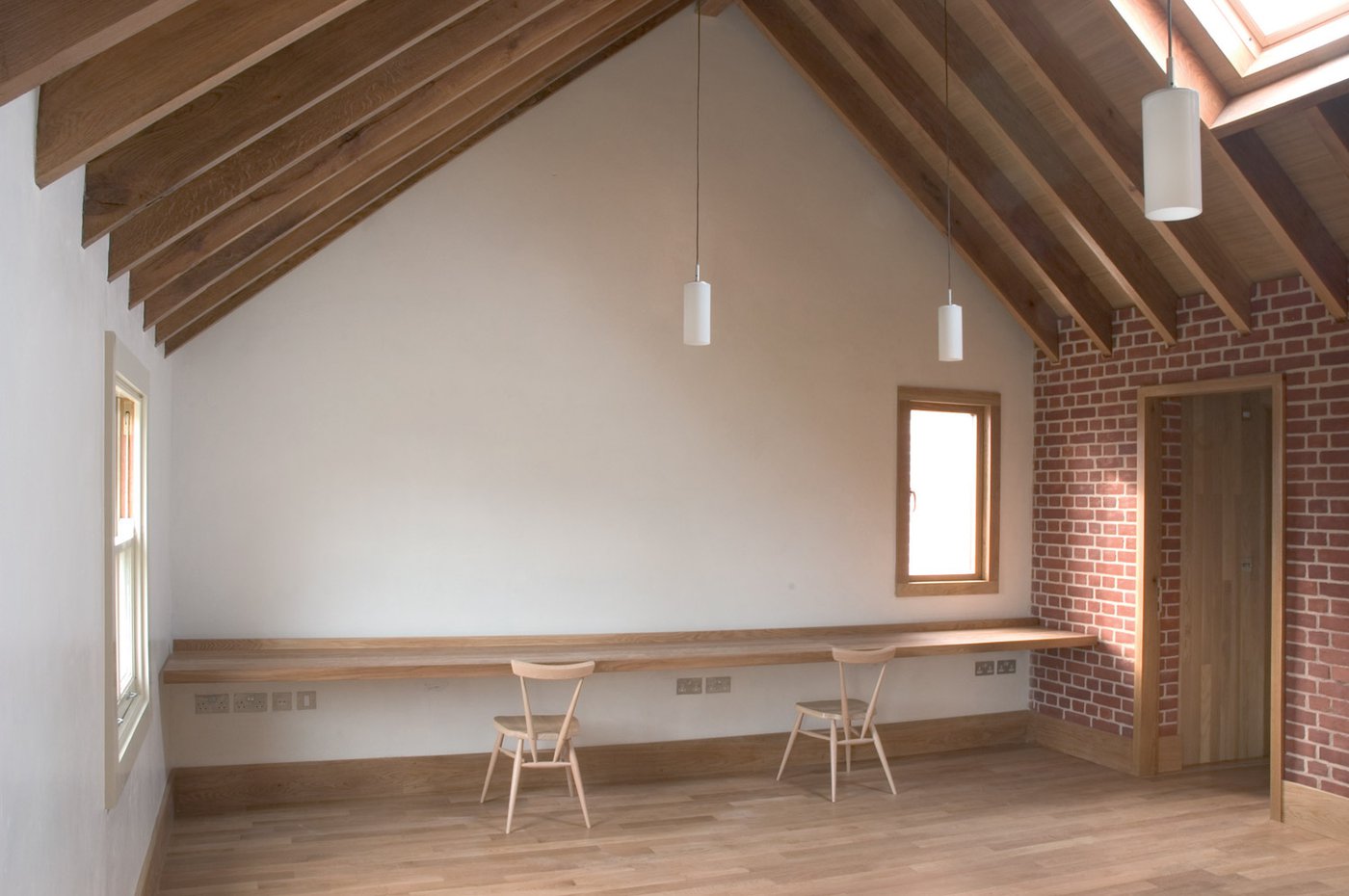 Structural Engineer:
Alan Baxter & Partners
Contractor:
Caplin Building Services
Awards

Shortlisted, RIBA National Award, 2007
Winner, Brick Award, 2007
Runner Up, BD Residential Architects of the Year, 2007
Publications

Ellis Woodman, 'God Save The Village Green', in: Building Design(London, UK, April 20, 2007)
'Simply Does It', in: Mark Magazine(London, UK, Feb. 1, 2009)
'Building Blocks', in: Vogue Australia(Alexandria, NSW, Australia, Sept. 1, 2009)
Kieran Long, 'Dow Jones Architects', in: The New Architectural Generation(London, UK, Jan. 1, 2008)
'Address Book', in: AJ Specification(London, UK, July 1, 2007)
'Poplar Cottage: Walberswick, Suffolk', in: Brick Bulletin(London, UK, June 1, 2007)
'Dow Jones Architects. Poplar Cottage. Suffolk. United Kingdom', in: a+t Reclaim Domestic Actions(Álava, Spain, Jan. 8, 2014)