Welbeck Abbey
An invited competition to design a new museum for the Harley Foundation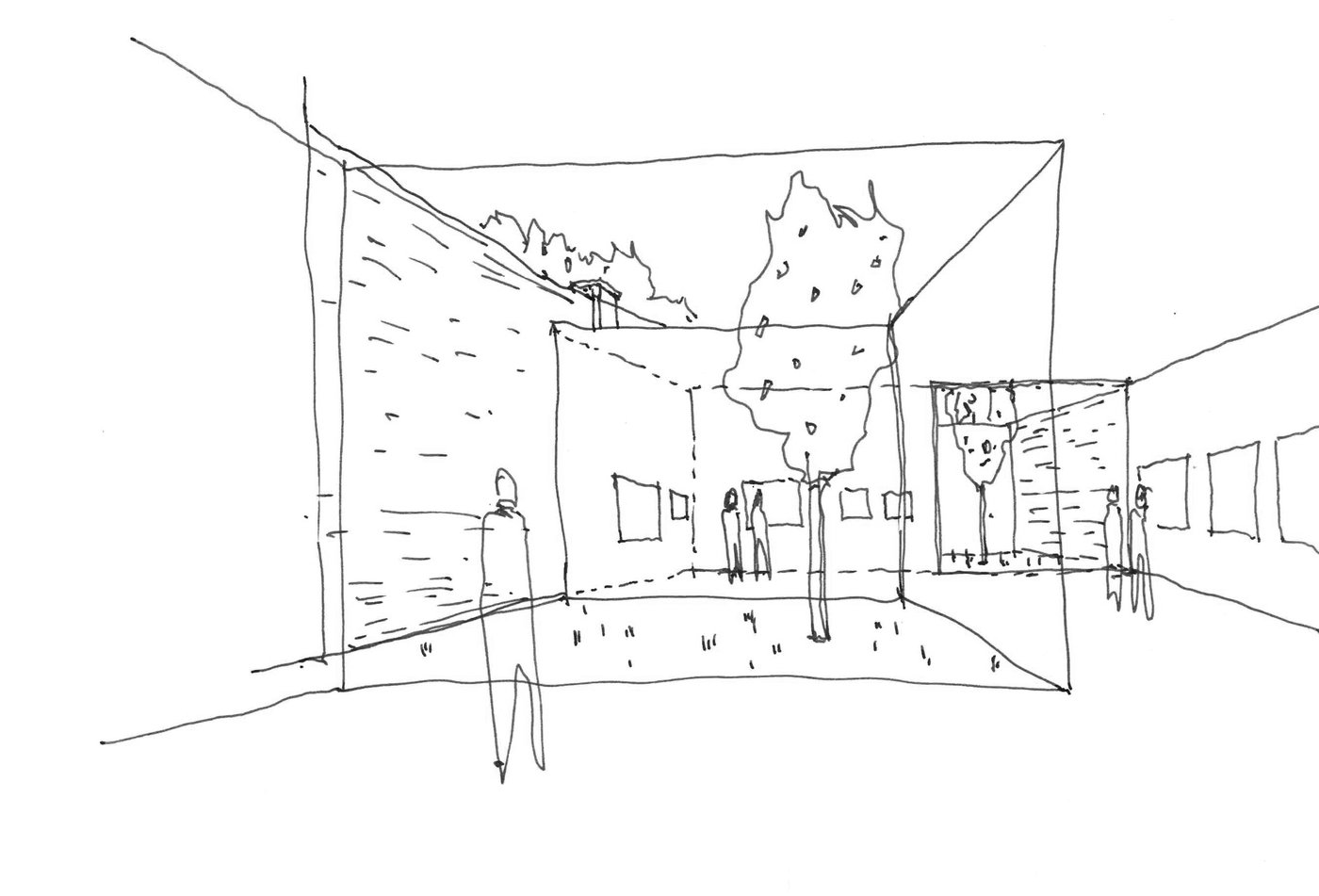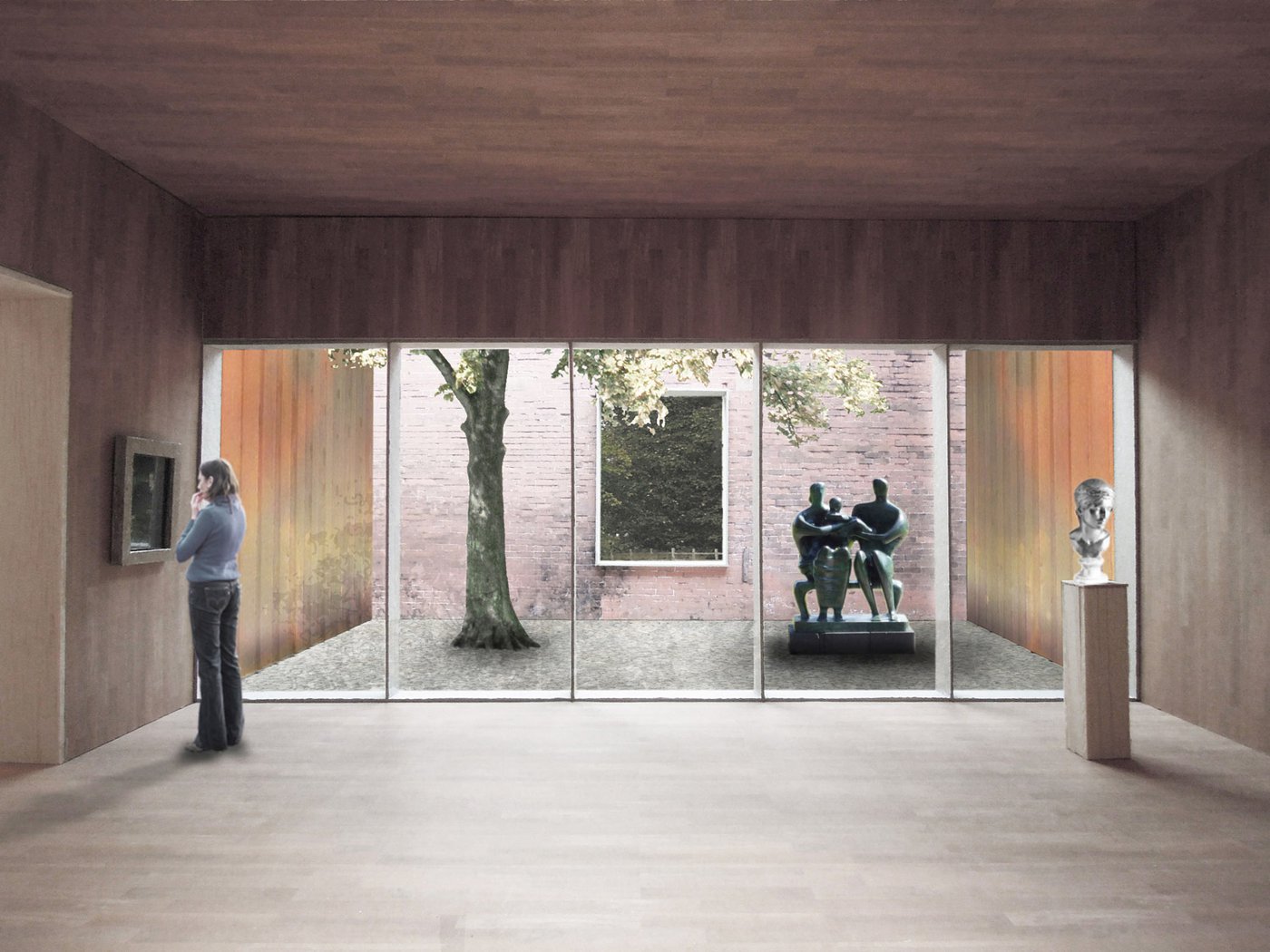 This proposal for an invited competition places a new art gallery within the existing walls of a horse gallop in the grounds of Welbeck Abbey in Nottinghamshire, housing the Portland collection.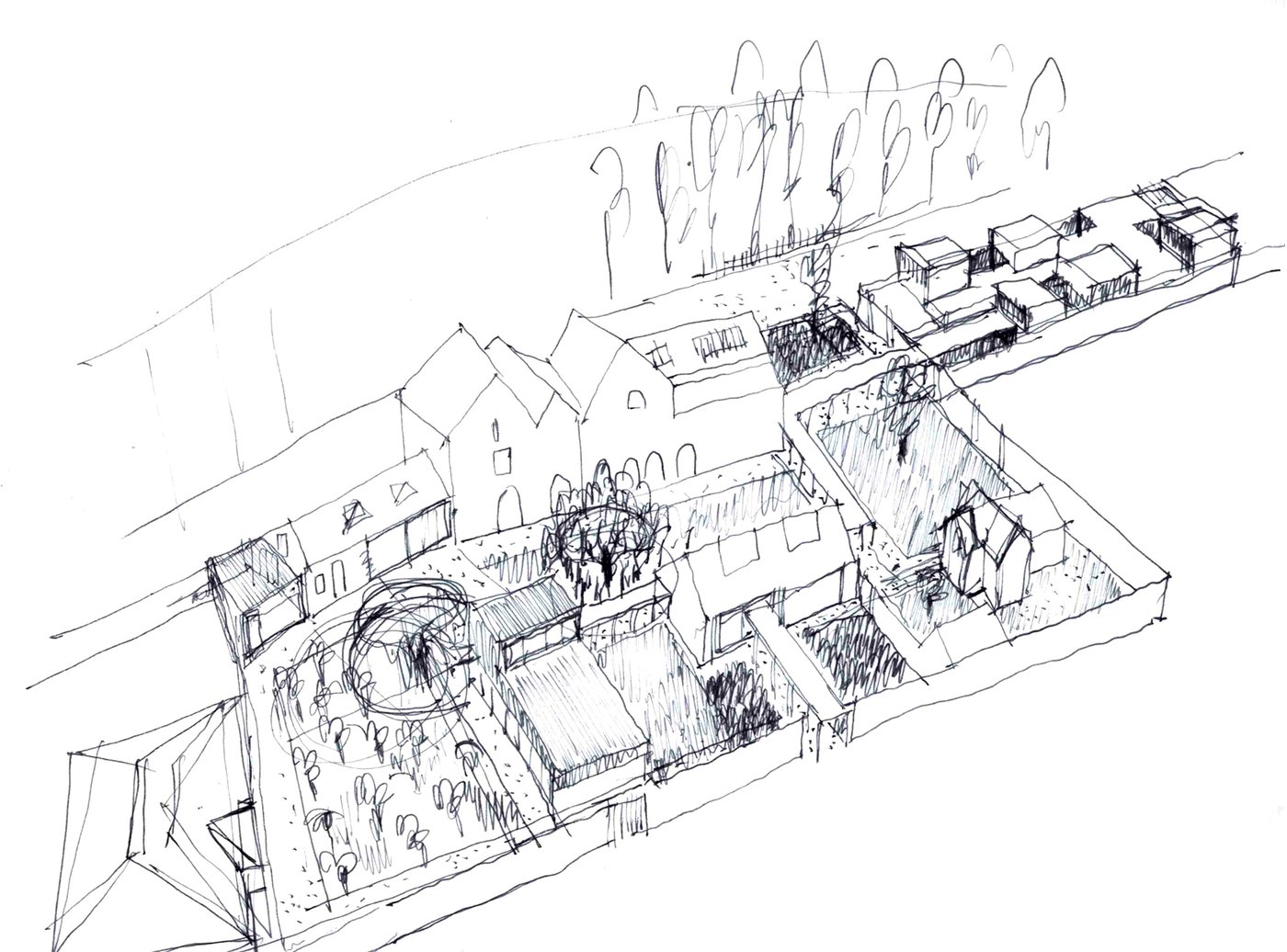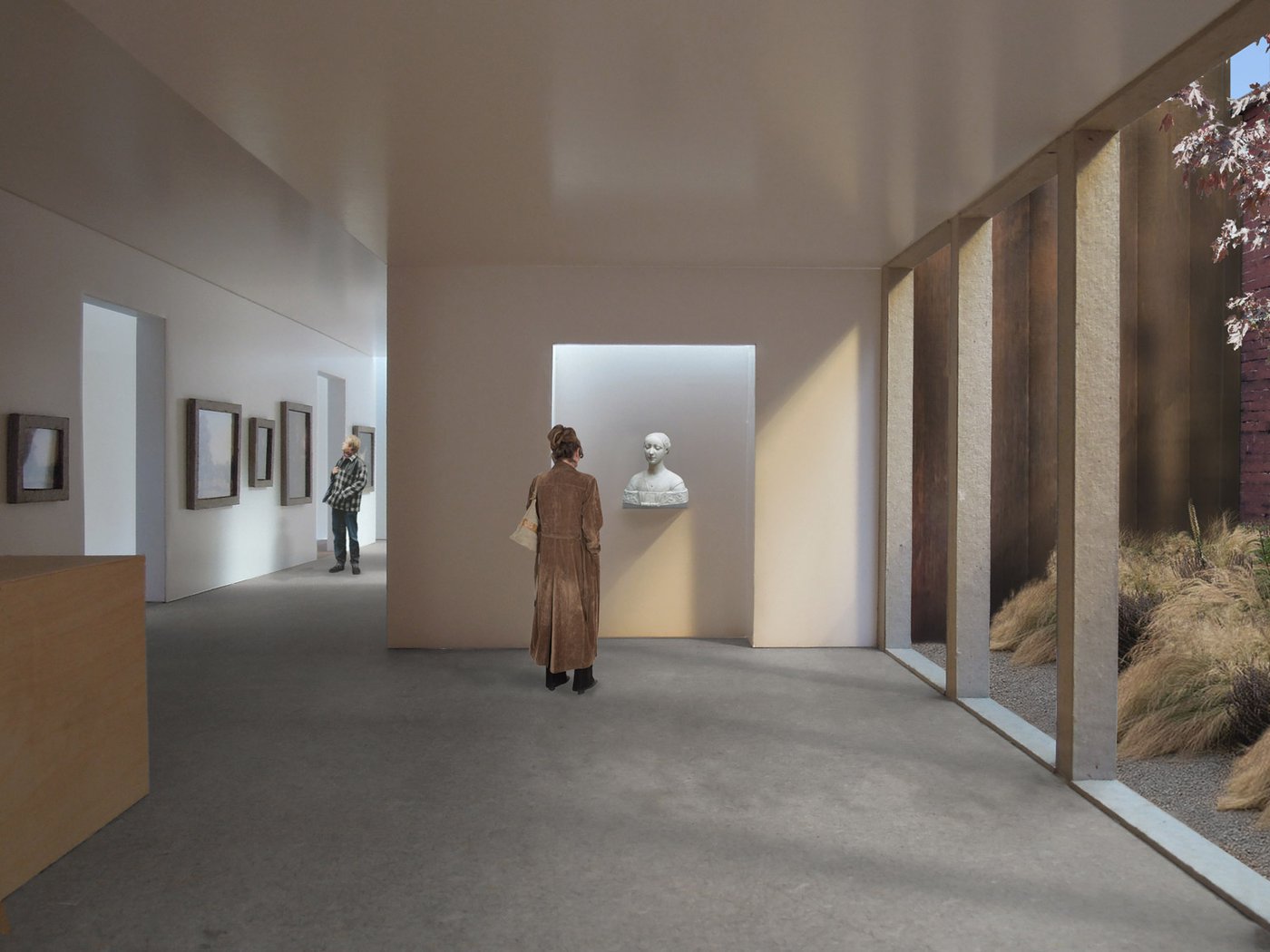 The forecourt is landscaped with a cloister which connects the different buildings dispersed around the yard, and makes different gardens around it. The cloister extends into the gallop walls, which contain a series of galleries and courtyards.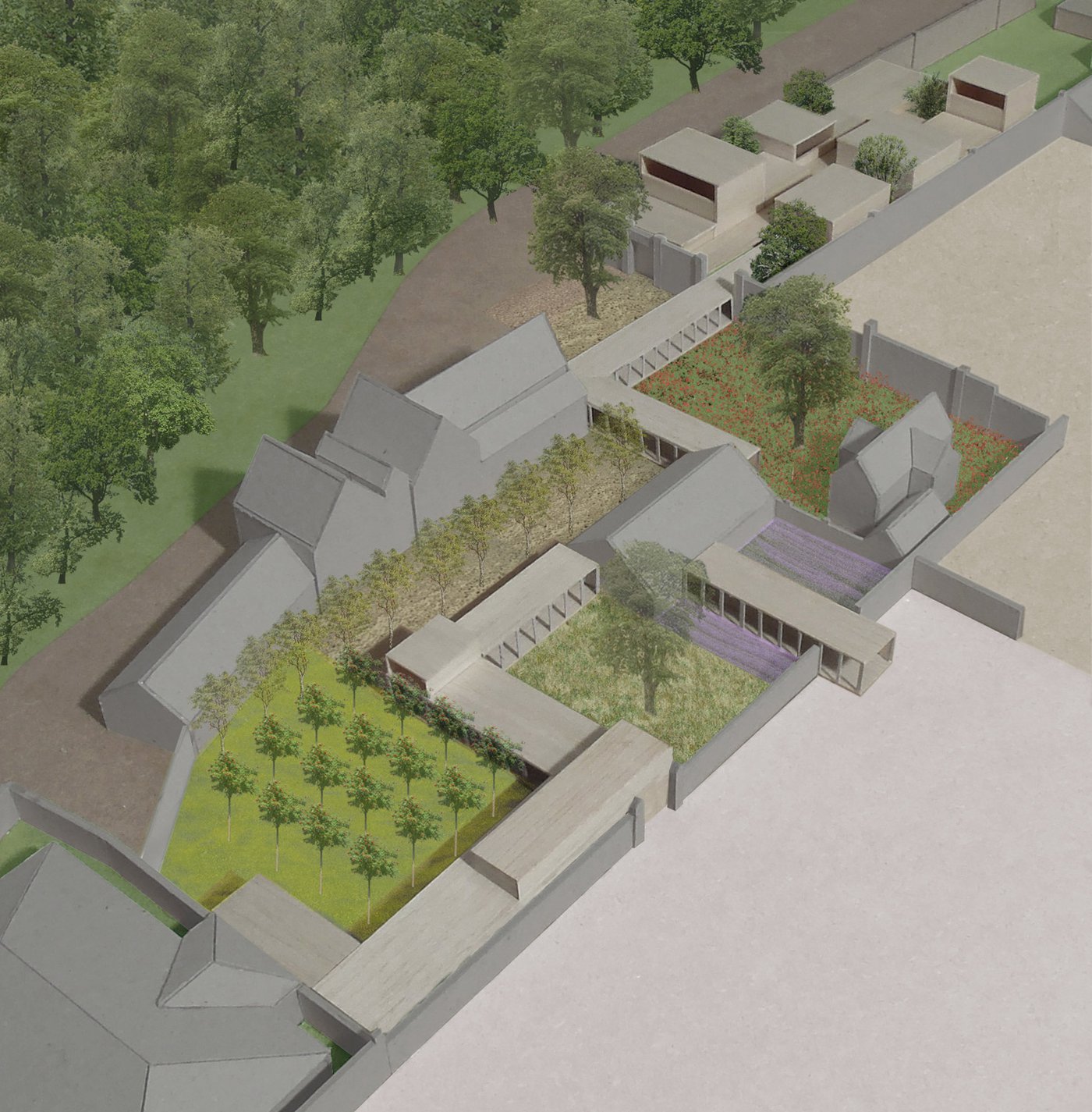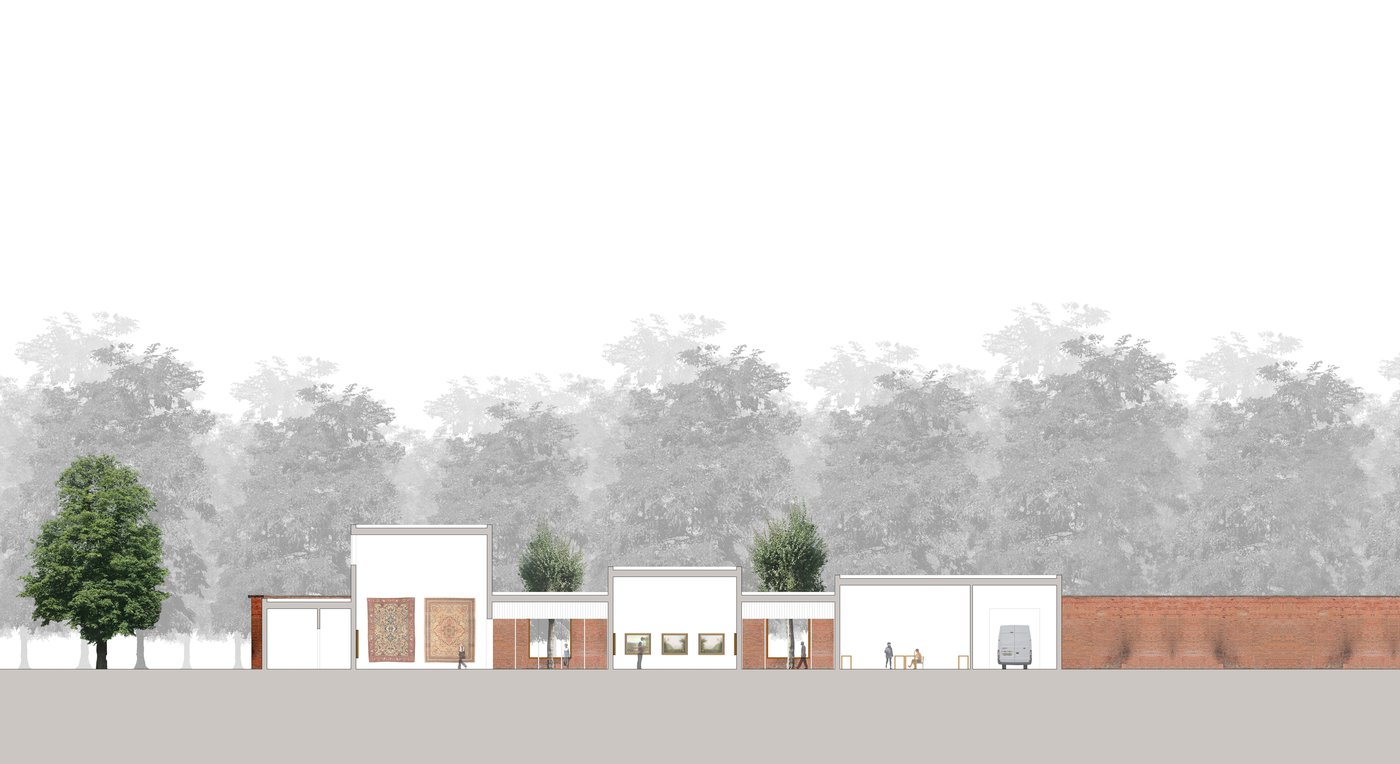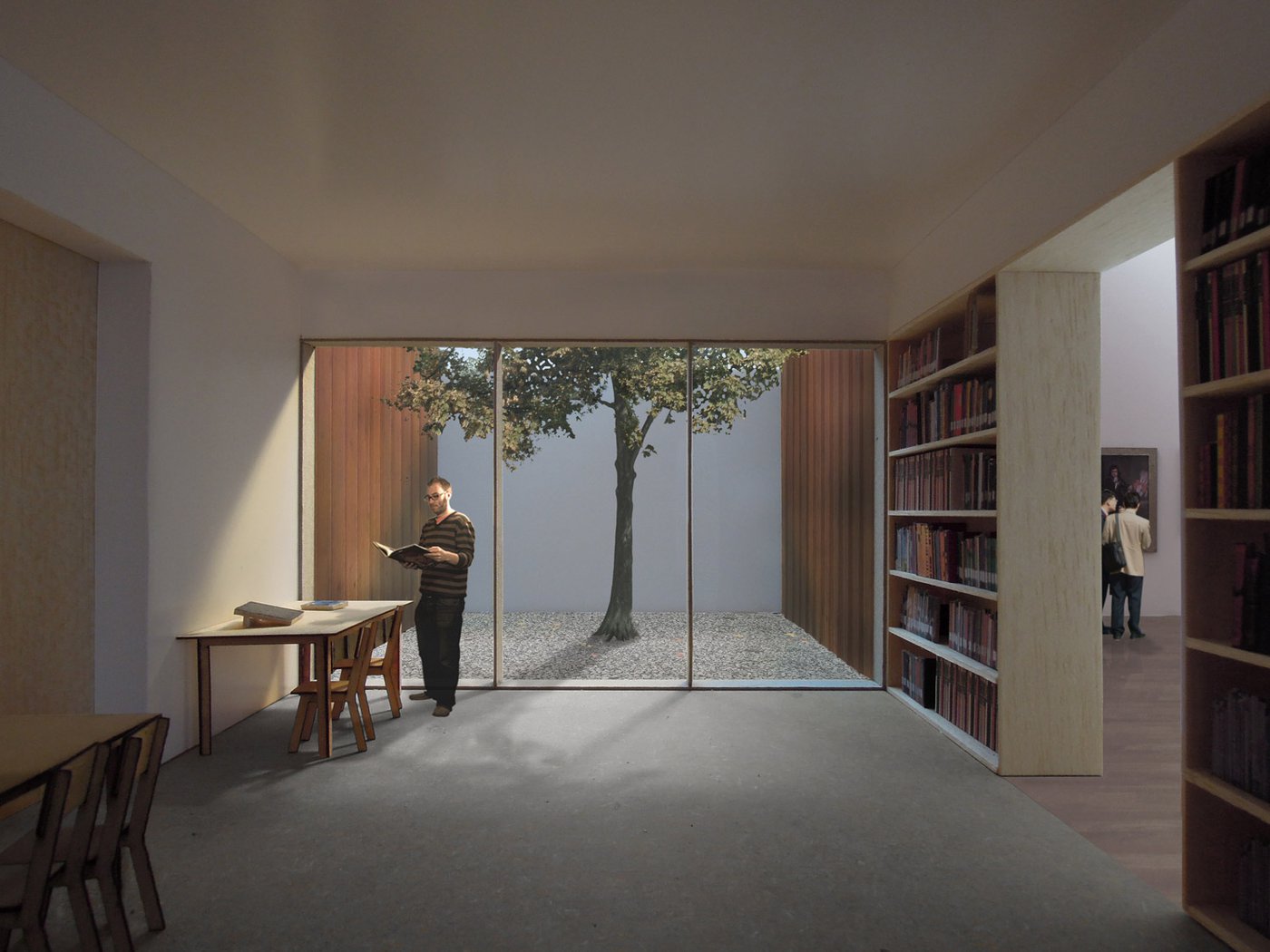 The galleries are daylit and provide a range of spaces, of different scales and material character, which can be curated individually or as a series. The central corridor overlooks the courtyard gardens and provides a place for reading and studying.
Quantity Surveyors:
Pierce Hill