Marshall House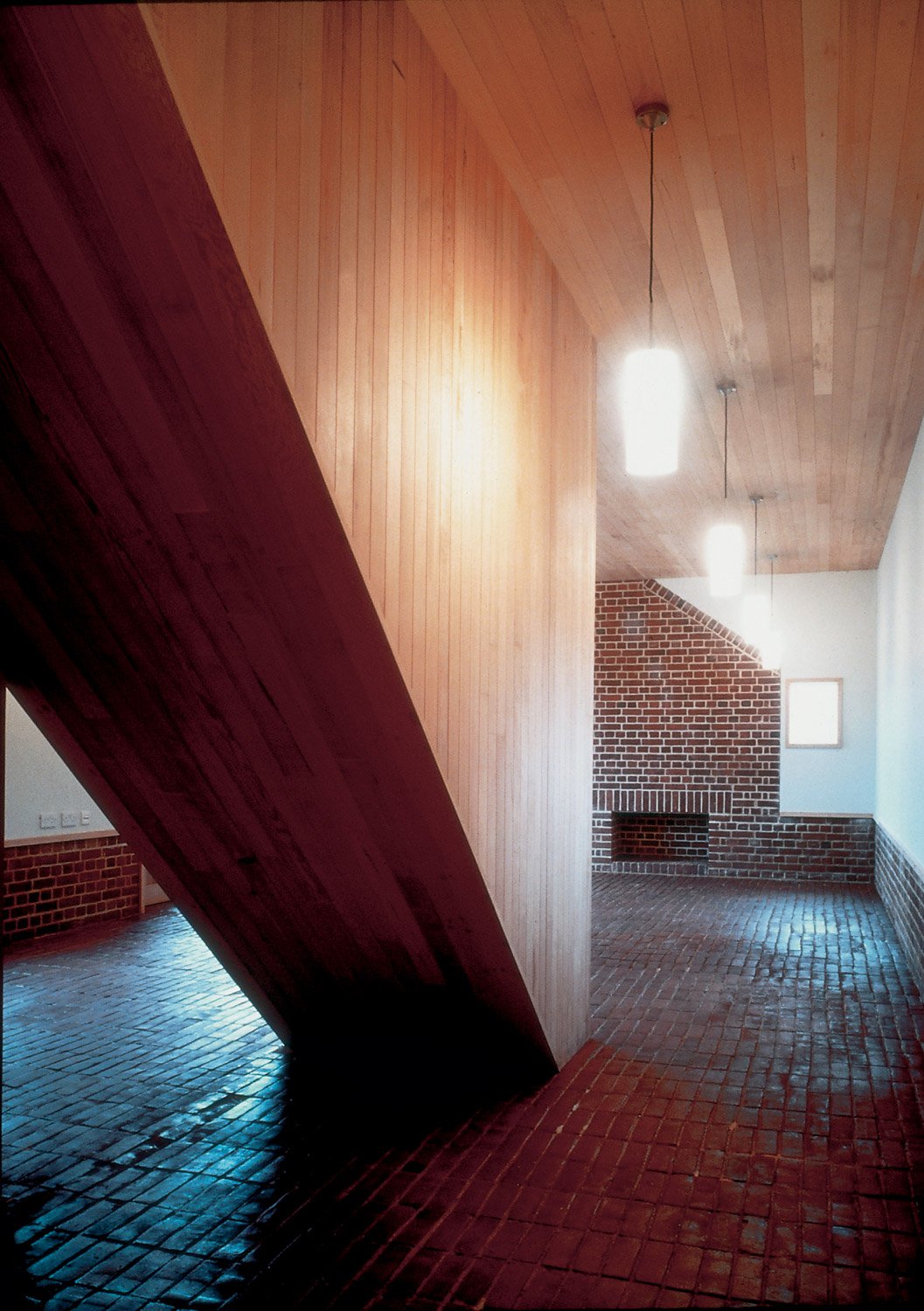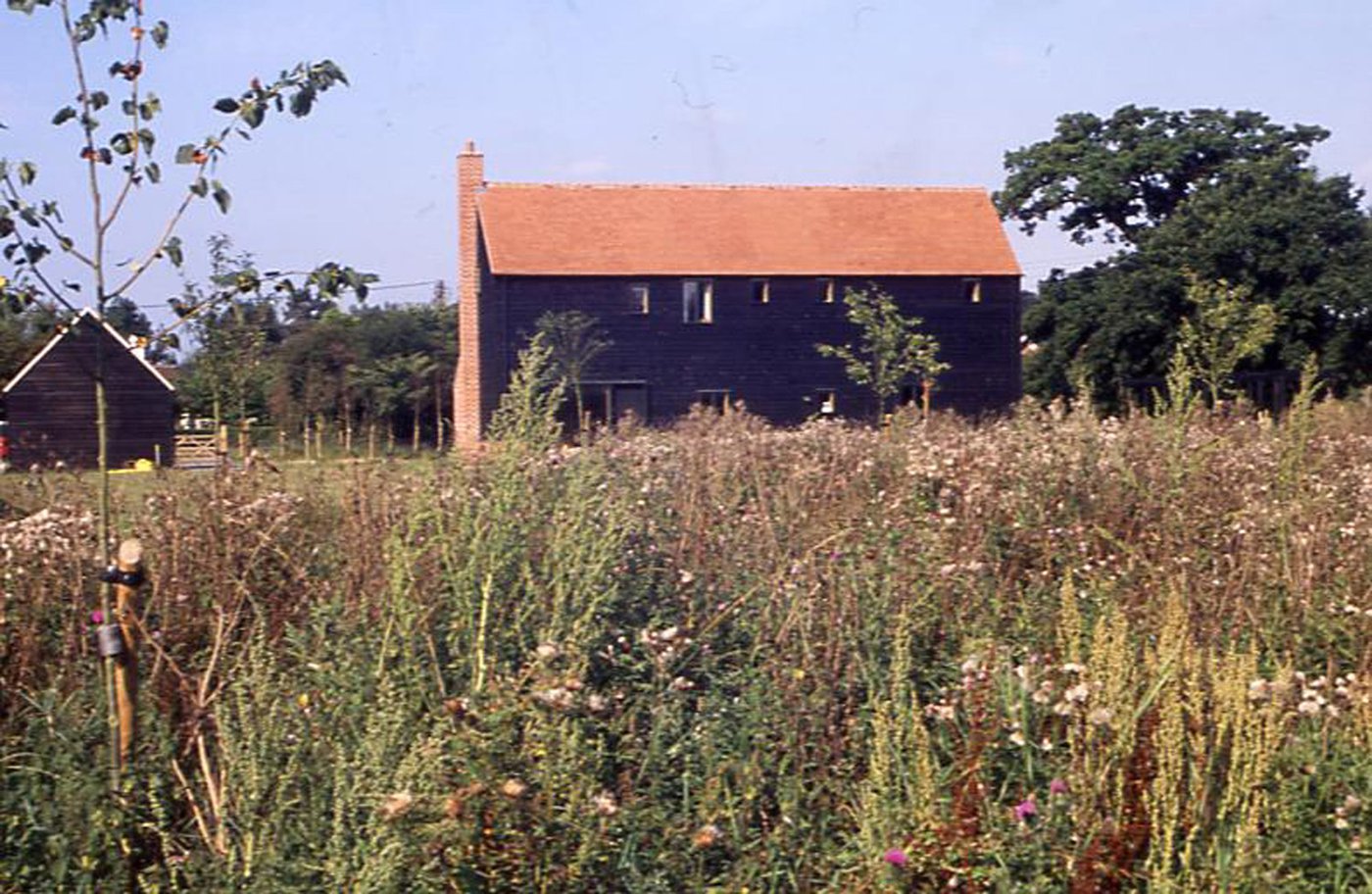 This is a new family house in a Suffolk village, completed in 2001. The surrounding landscape is flat and exposed, situated on a glacial moraine, and the village is a former Victorian estate village without a strong presence or character. The house responds to this situation by establishing a sense of place through the use of bold form and a clear material presence.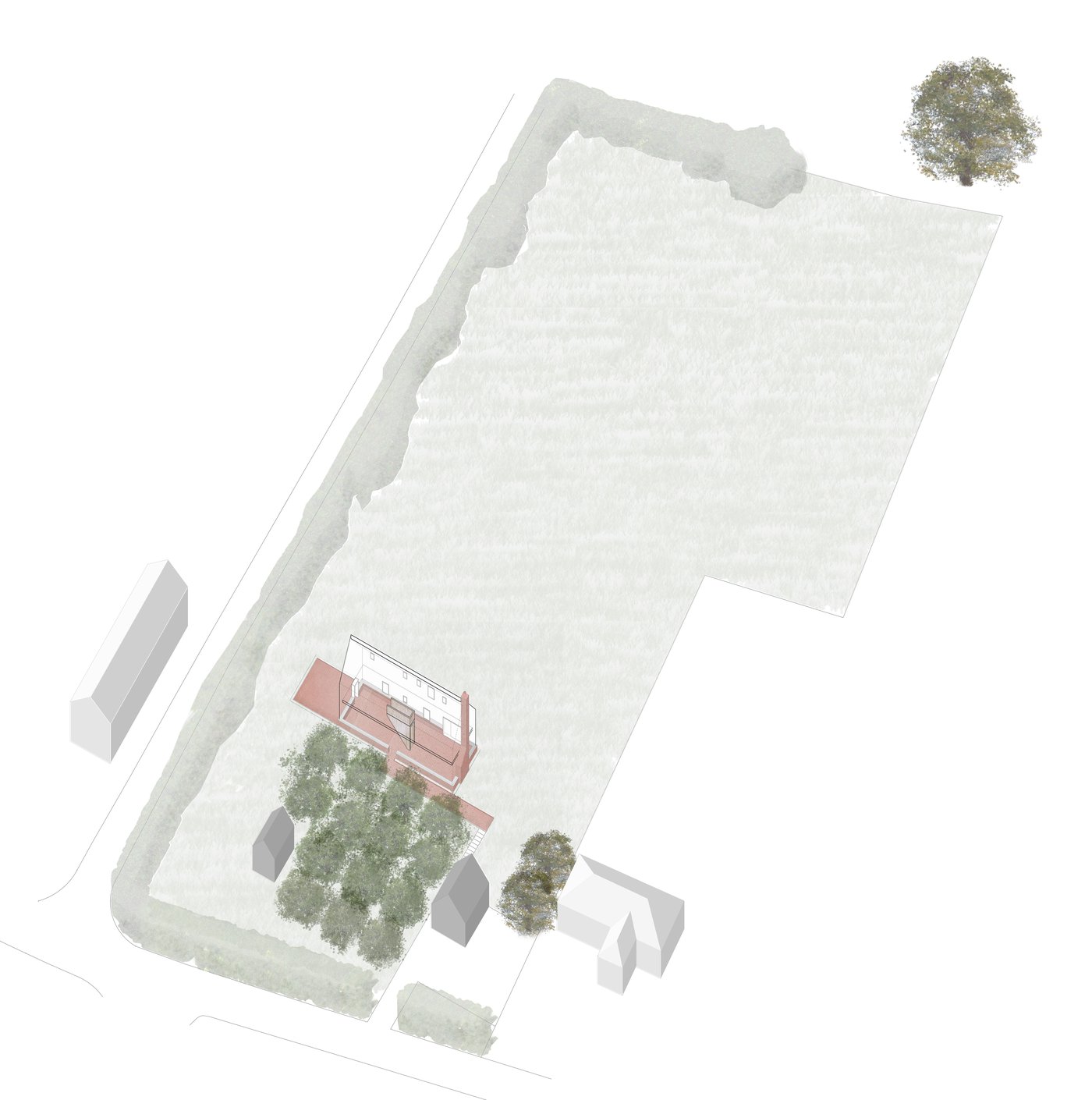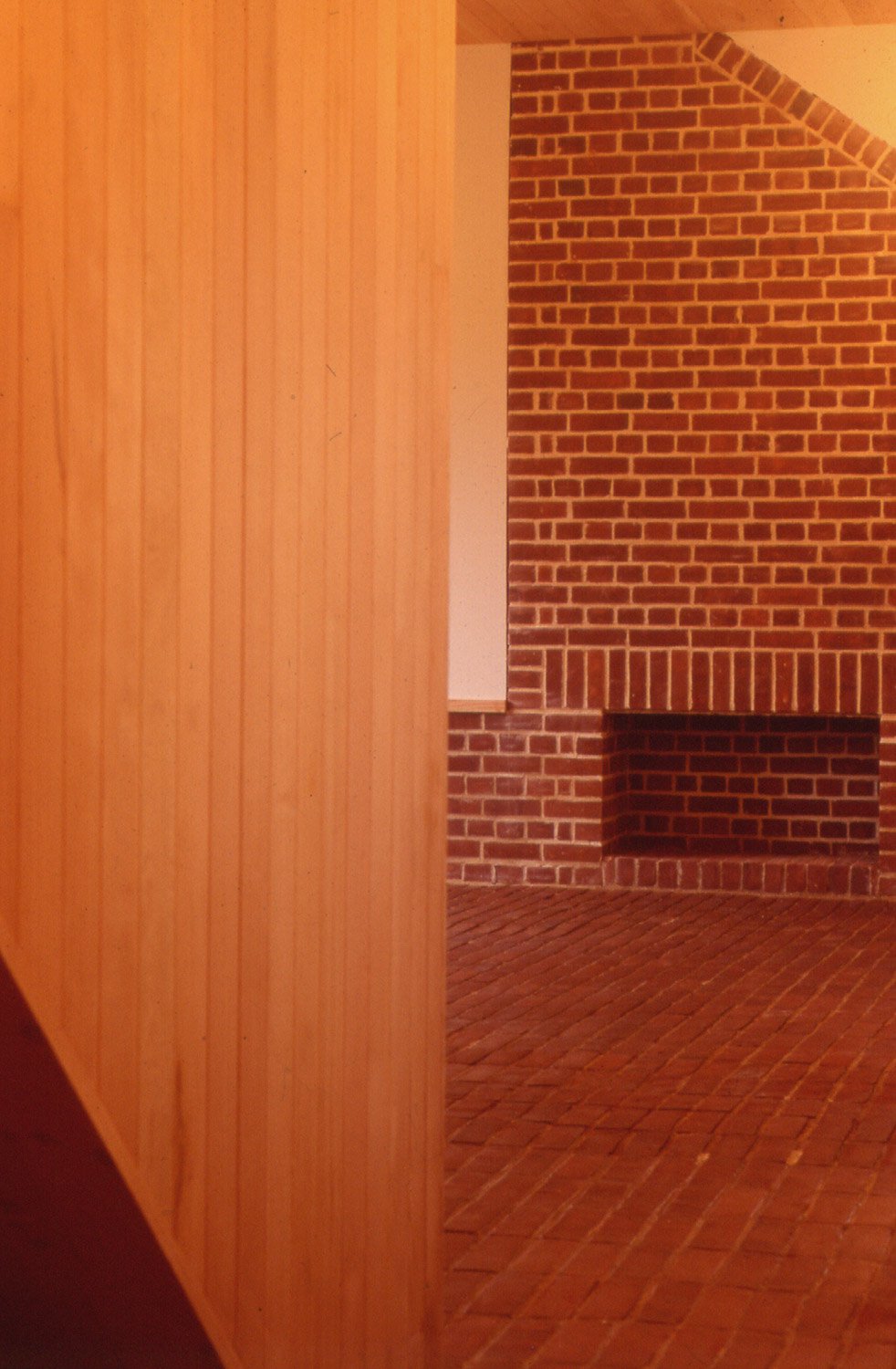 The house is positioned towards the corner of the large site, forming an enclosed orchard as a threshold to the front, and open to the indigenous meadow behind. Along the boundary with the lane alongside grows an extensive hedge, creating a sense of interior within the site.  The house is organised to continue this layering of the spatial experience, with the view being carefully revealed only after you have entered into the heart of the space.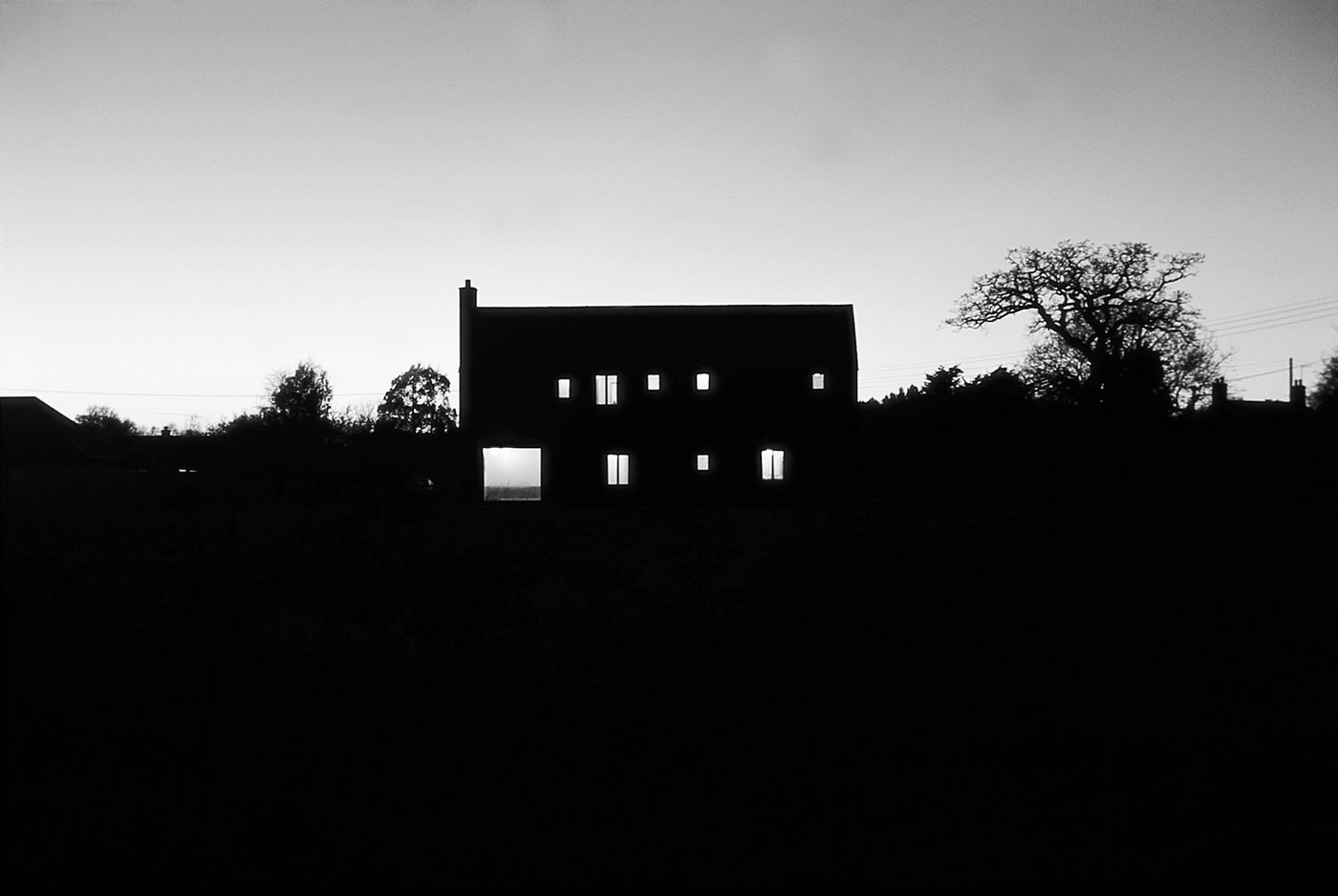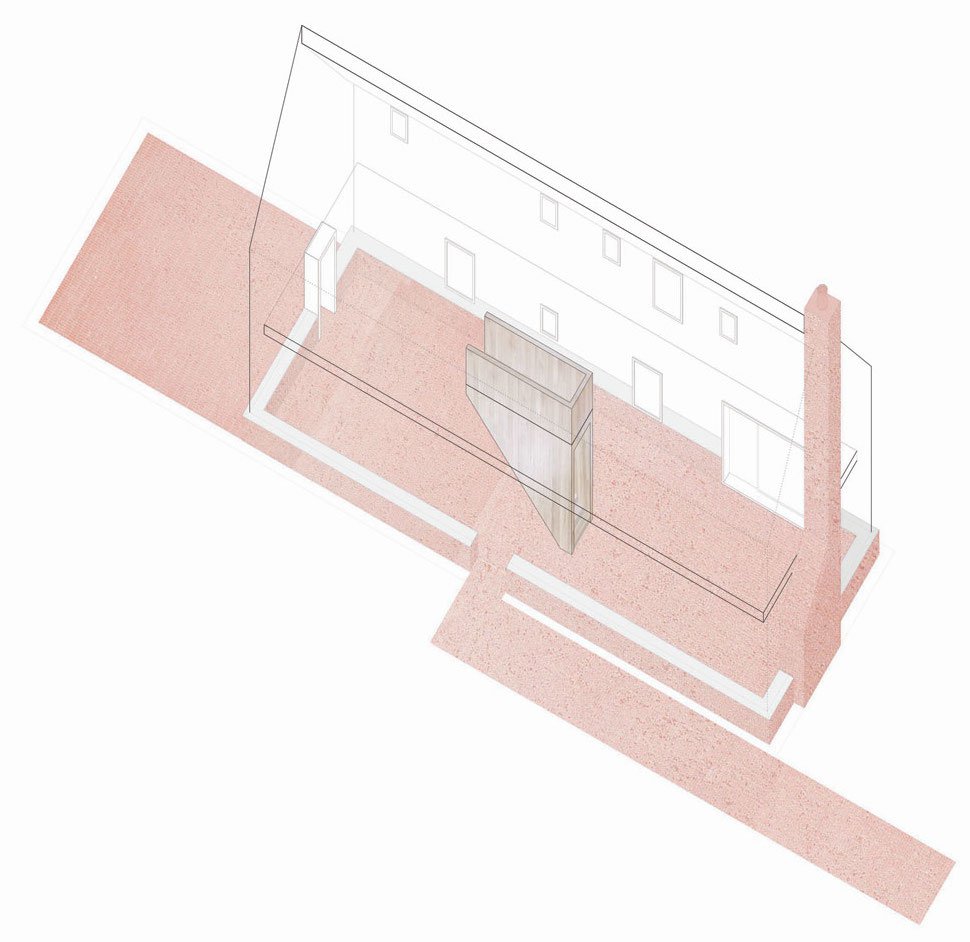 The house is made as a contemporary response to a vernacular way of building. The house sits on a plinth and floor of bricks made of local clay, forming a new ground. The structure above is a timber frame, clad in black weatherboarding, lean and efficient. Windows are pushed to the front of the timber cladding, forming smooth reflective planes. The frames are concealed by the window linings, so that from inside the views are framed like pictures. The restrained choice and use of materials enforce the sense of enclosure within the house.
Structural Engineer:
Alan Baxter & Partners
Services Engineer:
Max Fordham & Partners
Contractor:
Neville Bray
Awards

Runner Up, BD Residential Architects of the Year, 2007
Shortlisted, RIBA National Award, 2001
Publications

'Simply Does It', in: Mark Magazine(London, UK, Feb. 1, 2009)
Jes Fernie, 'Beyond Modernism', in: Blueprint(London, UK, April 1, 2006)
'Marshall House', in: New Home(London, UK, July 1, 2003)
Kenneth Powell, 'Made to Measure', in: Building Design(London, UK, Nov. 30, 2001)
Trevor Garnham, 'Dow Jones in Suffolk', in: Architecture Today(London, UK, July 1, 2001)
Martin Spring, 'Suffolk Vernacular / Modern English', in: Building(Sudbourne, Suffolk, Feb. 16, 2001)
Kieran Long, 'Knowingly Knowing', in: Building Design(London, UK, Feb. 16, 2001)
Alun Jones, 'Contextual Form - a Journey from Here to There', in: Architecture Foundation Exhibition Catalogue(London, UK, Feb. 1, 2001)