The Sett
A new house on the Isle of Wight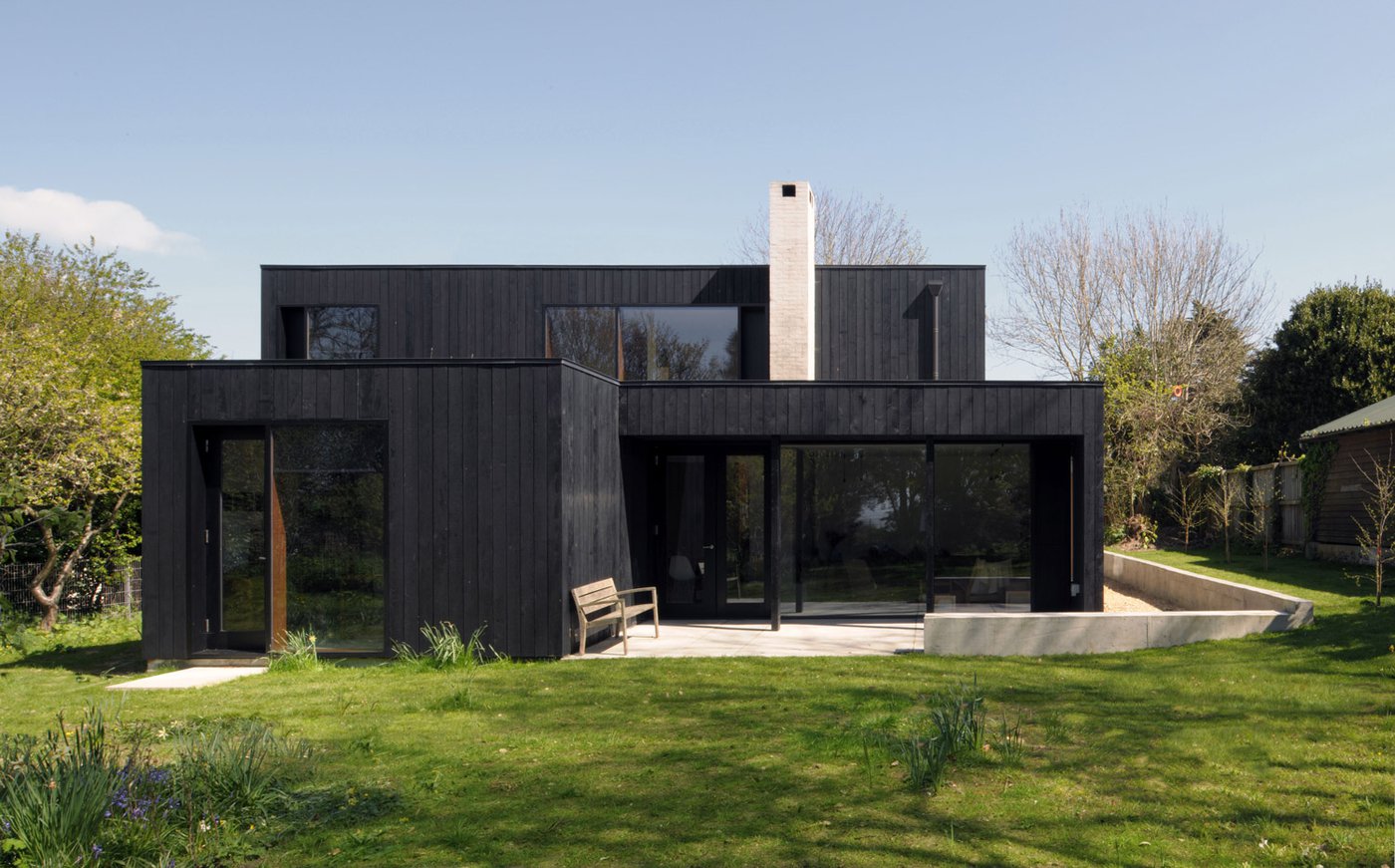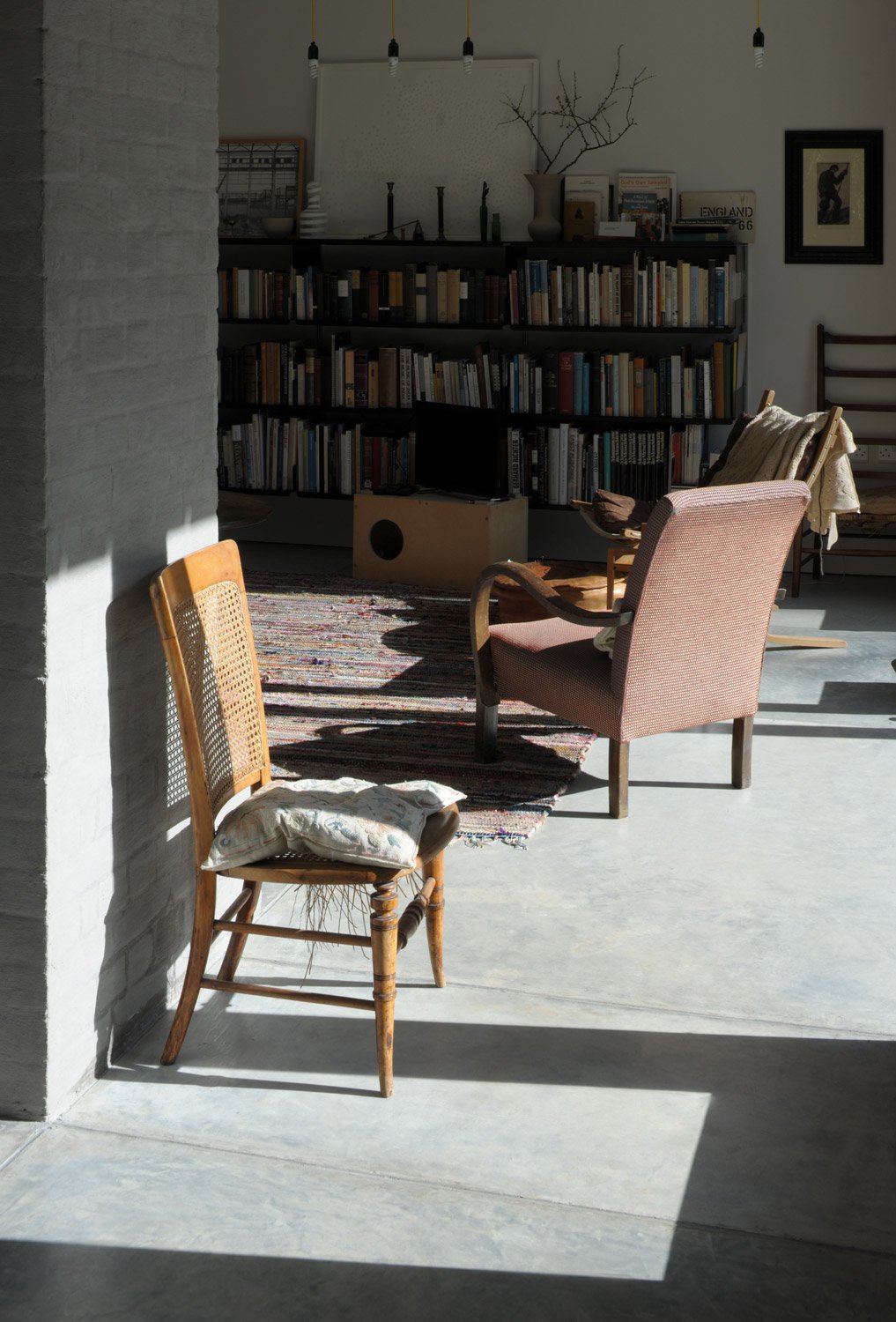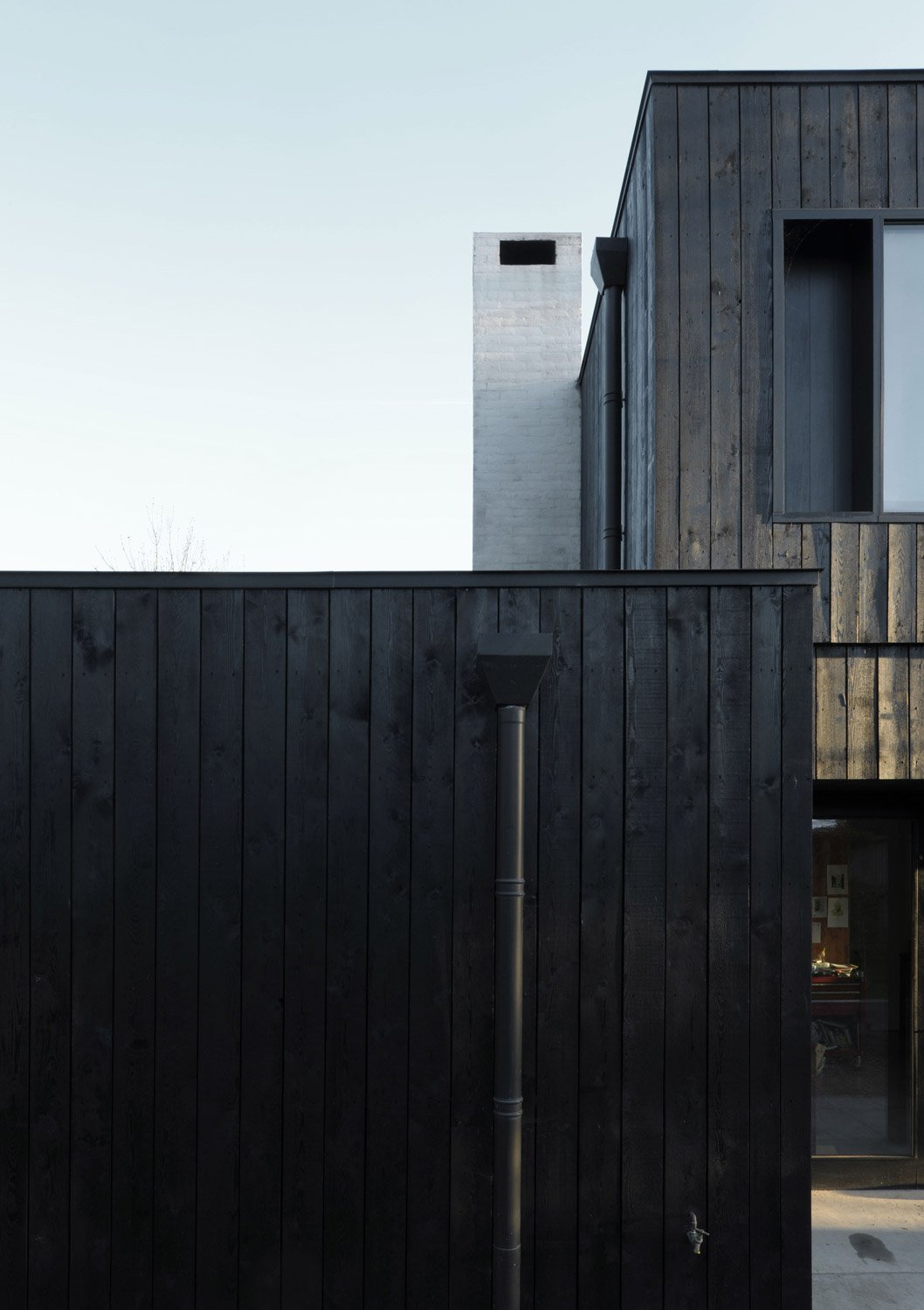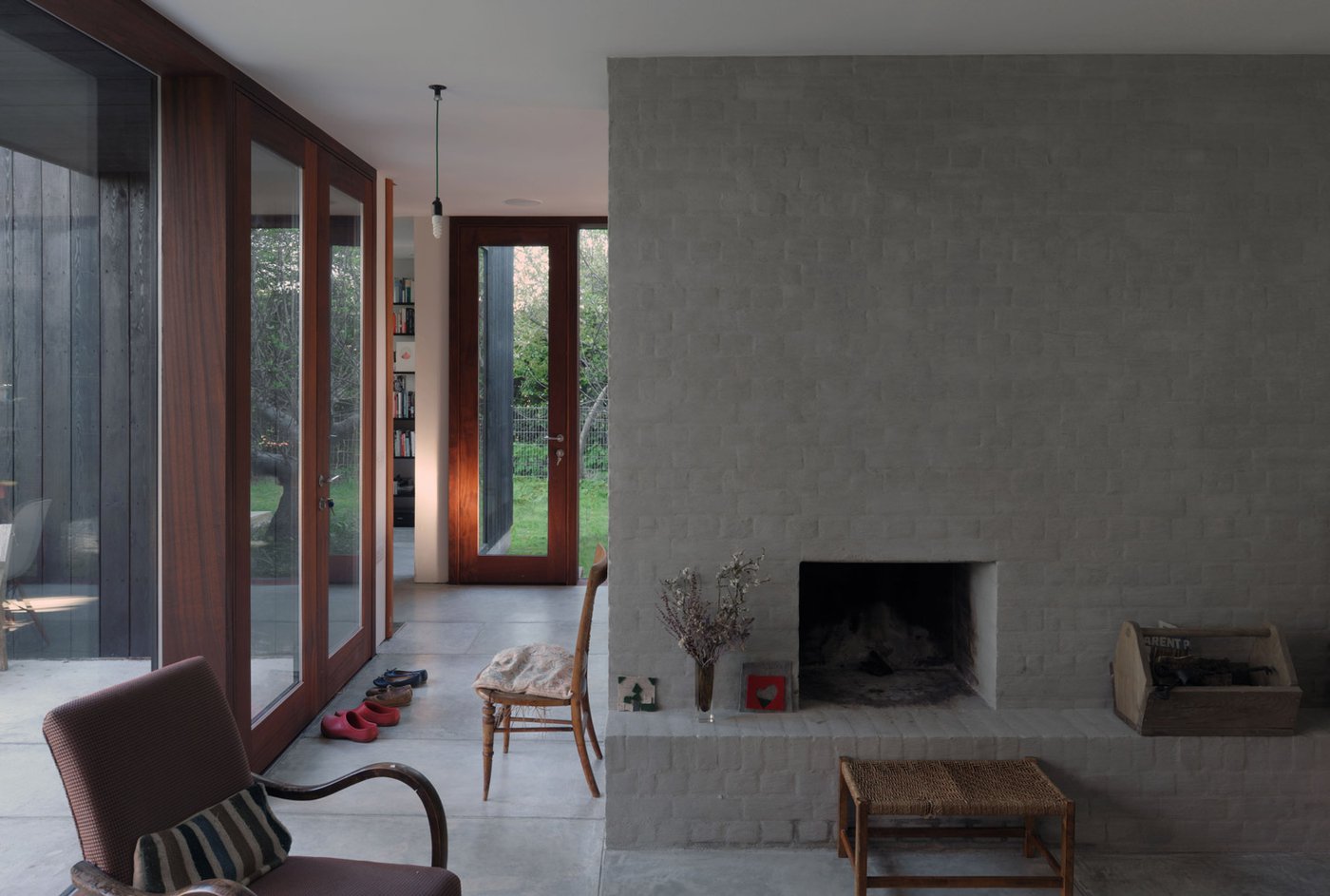 This new-build house in an orchard provides a family home for a writer and designer.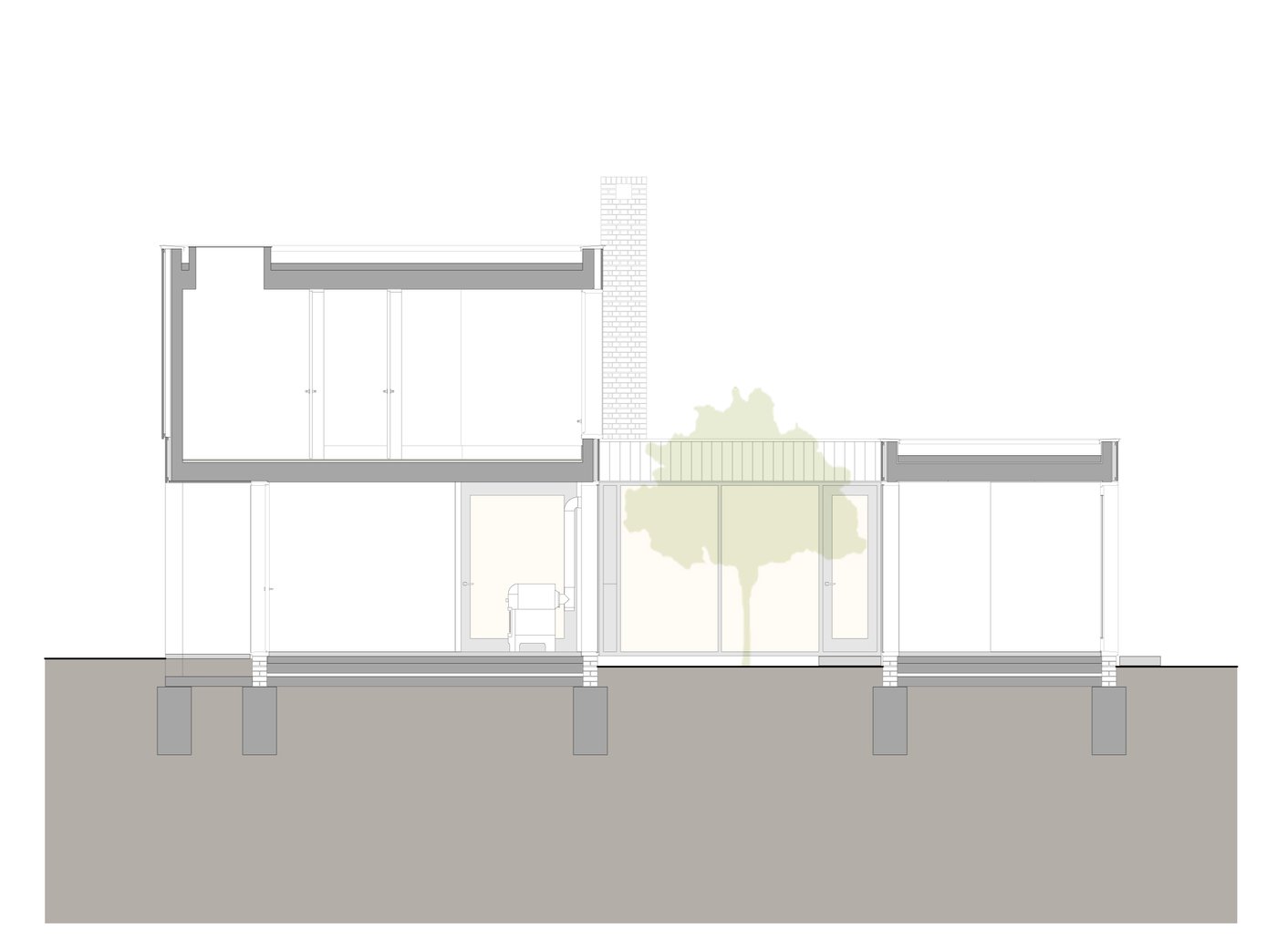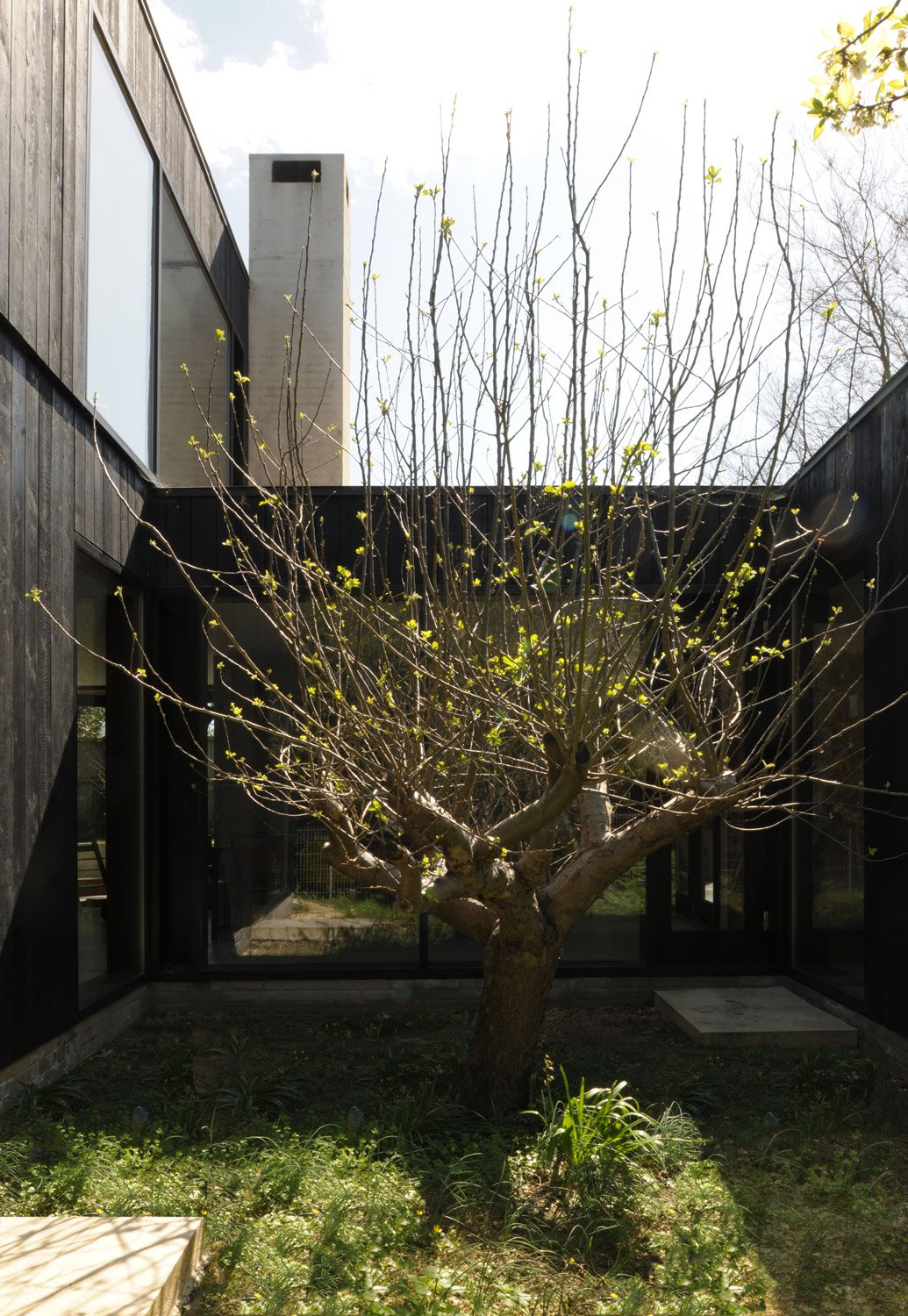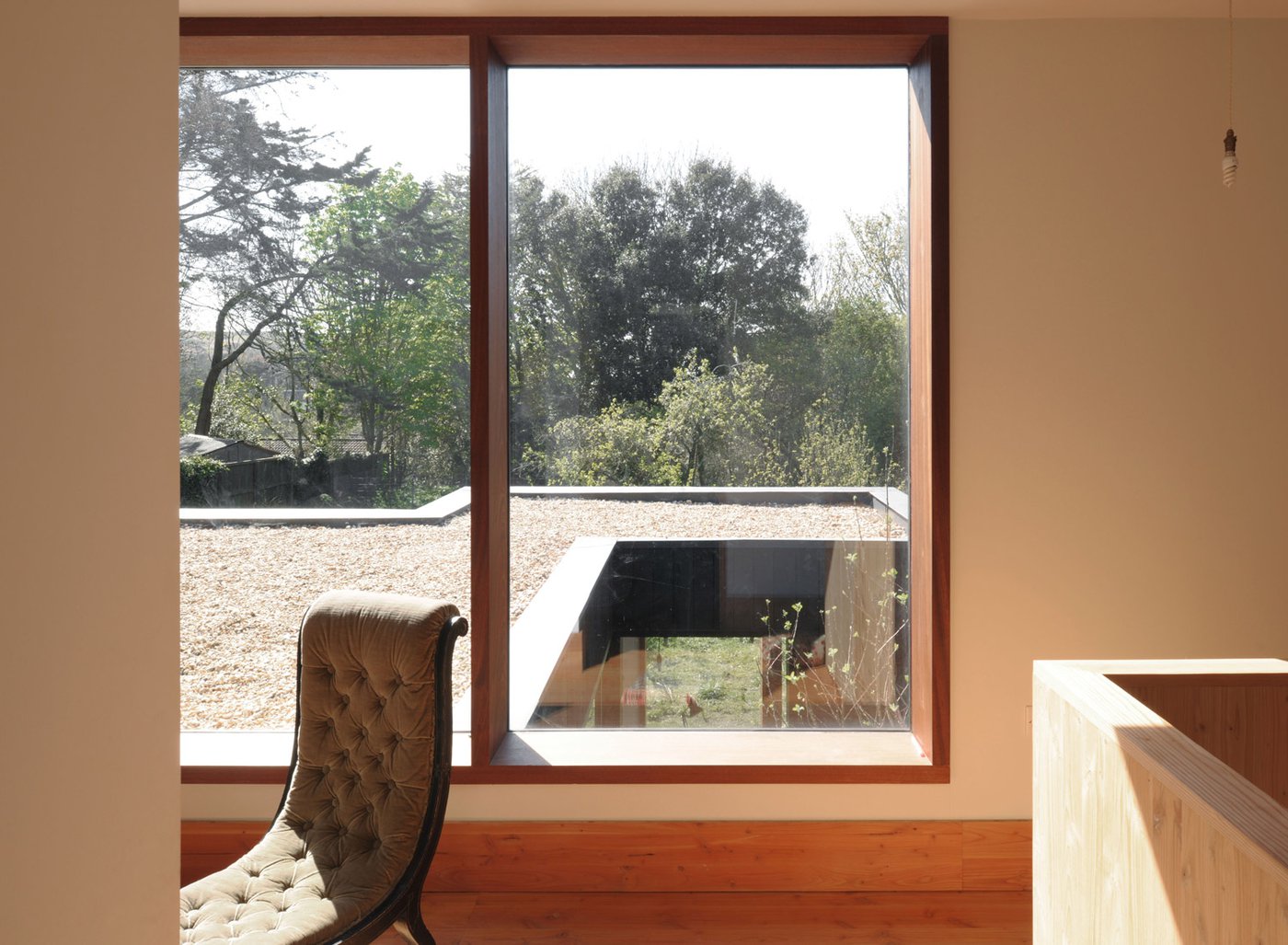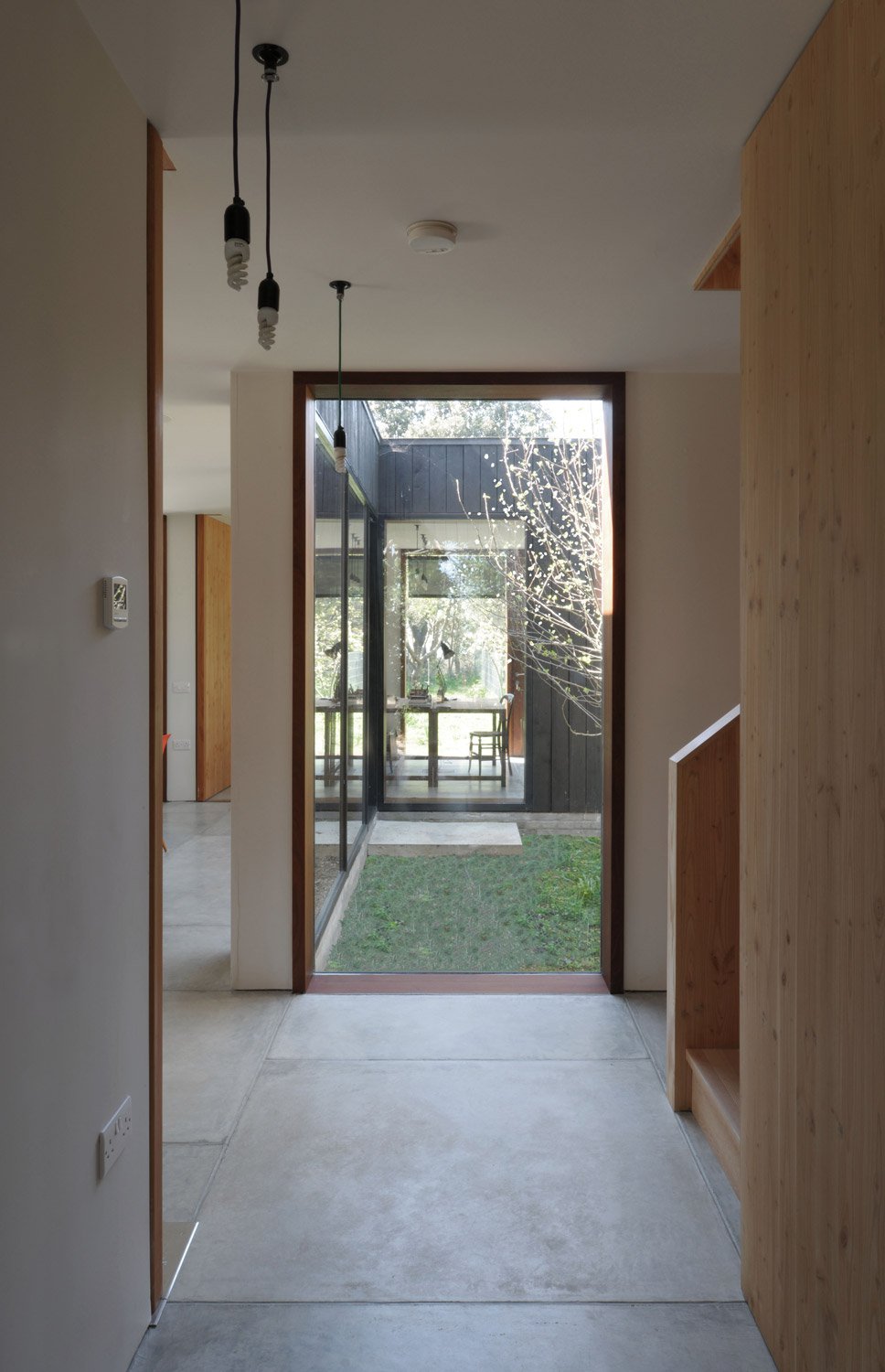 The timber-clad house is designed as a series of layered spaces that extend into and around the fruit trees, creating deep thresholds between spaces both inside and out. These deep thresholds provide a spatial generosity within the quiet form of the house.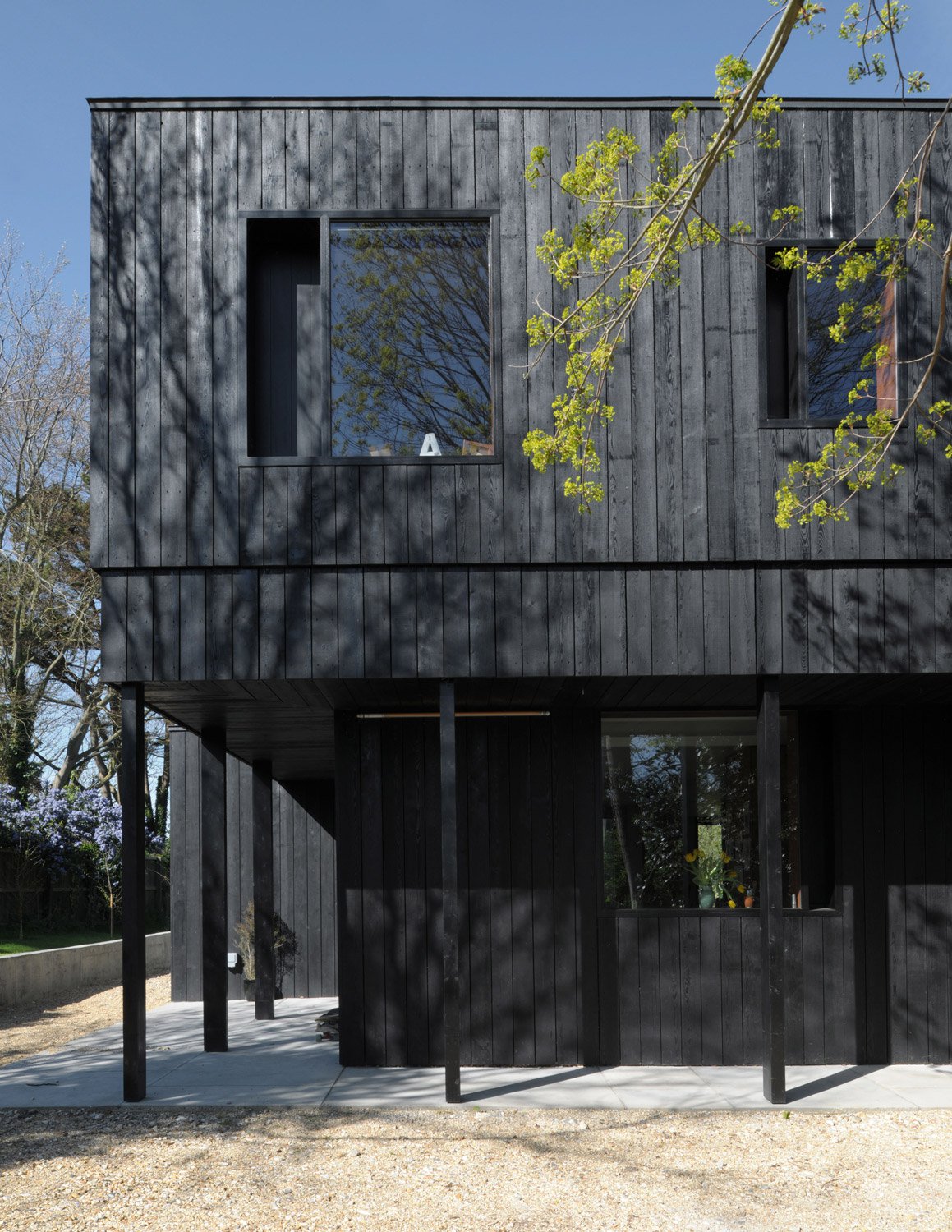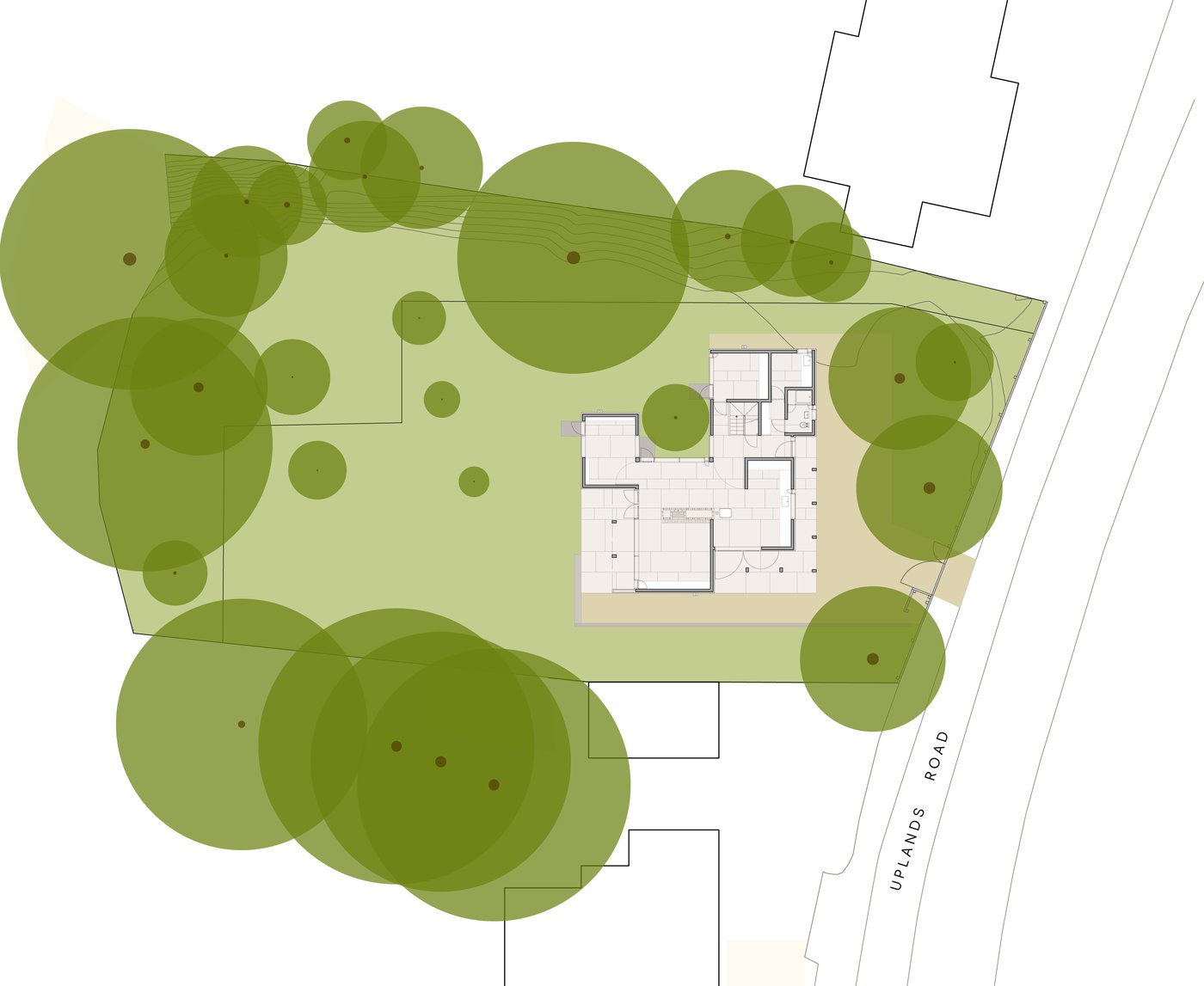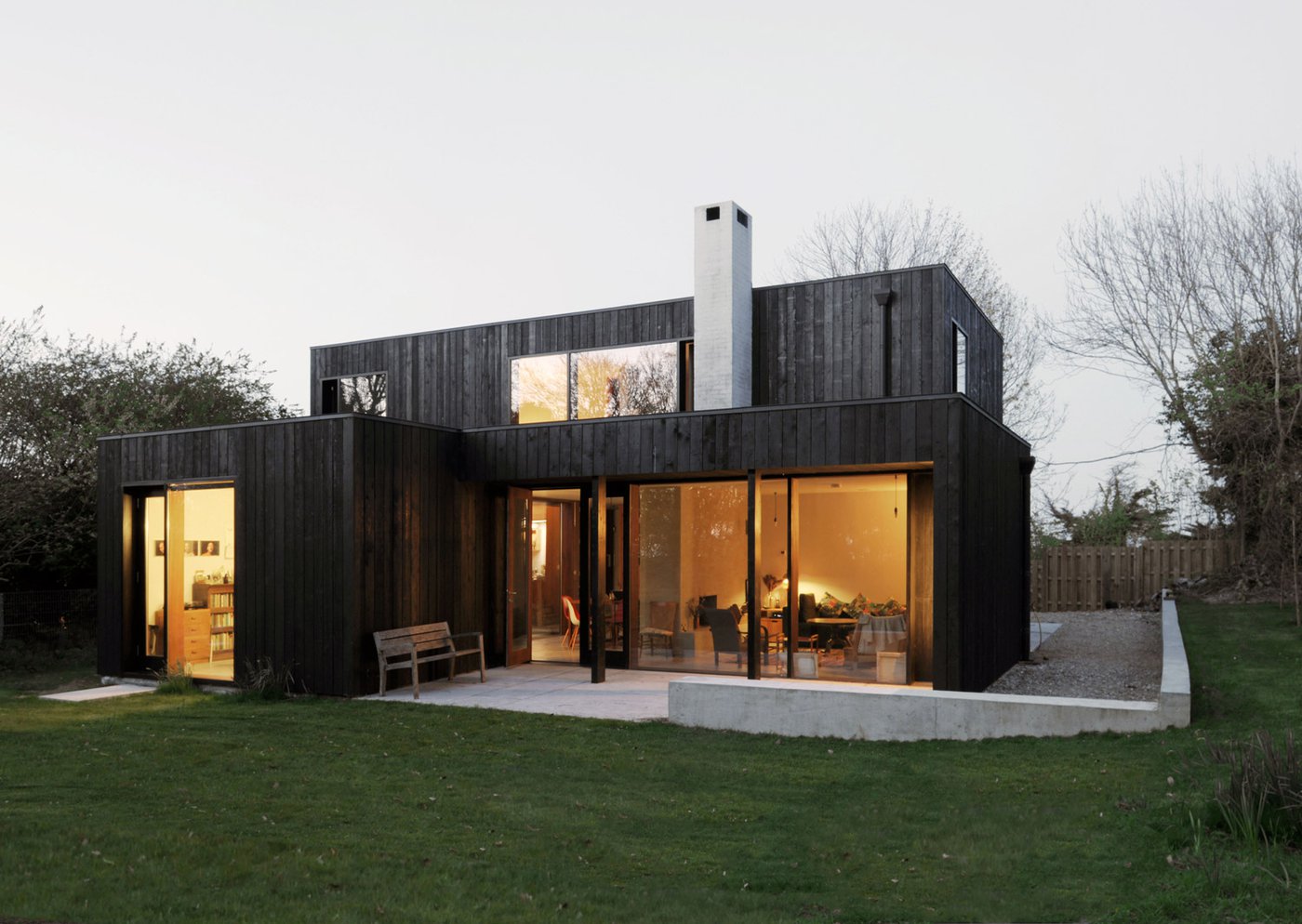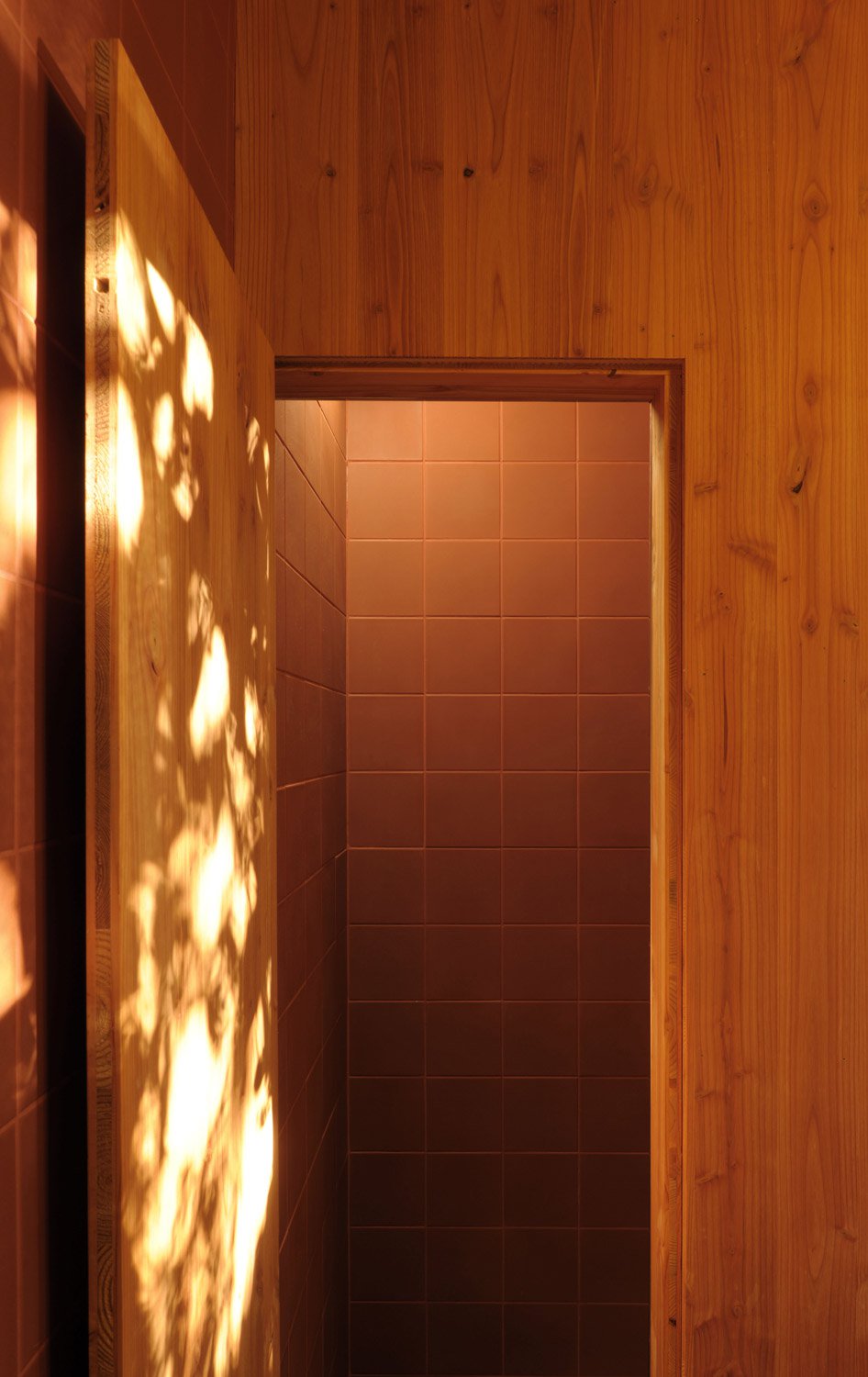 The location of the established fruit trees informed the plan of the house. Retaining the sense of enclosure within the site, while bringing a view of the sea from the upper floor, and responding to the particular placement of the fruit trees, generated the placement of rooms and spaces on the site.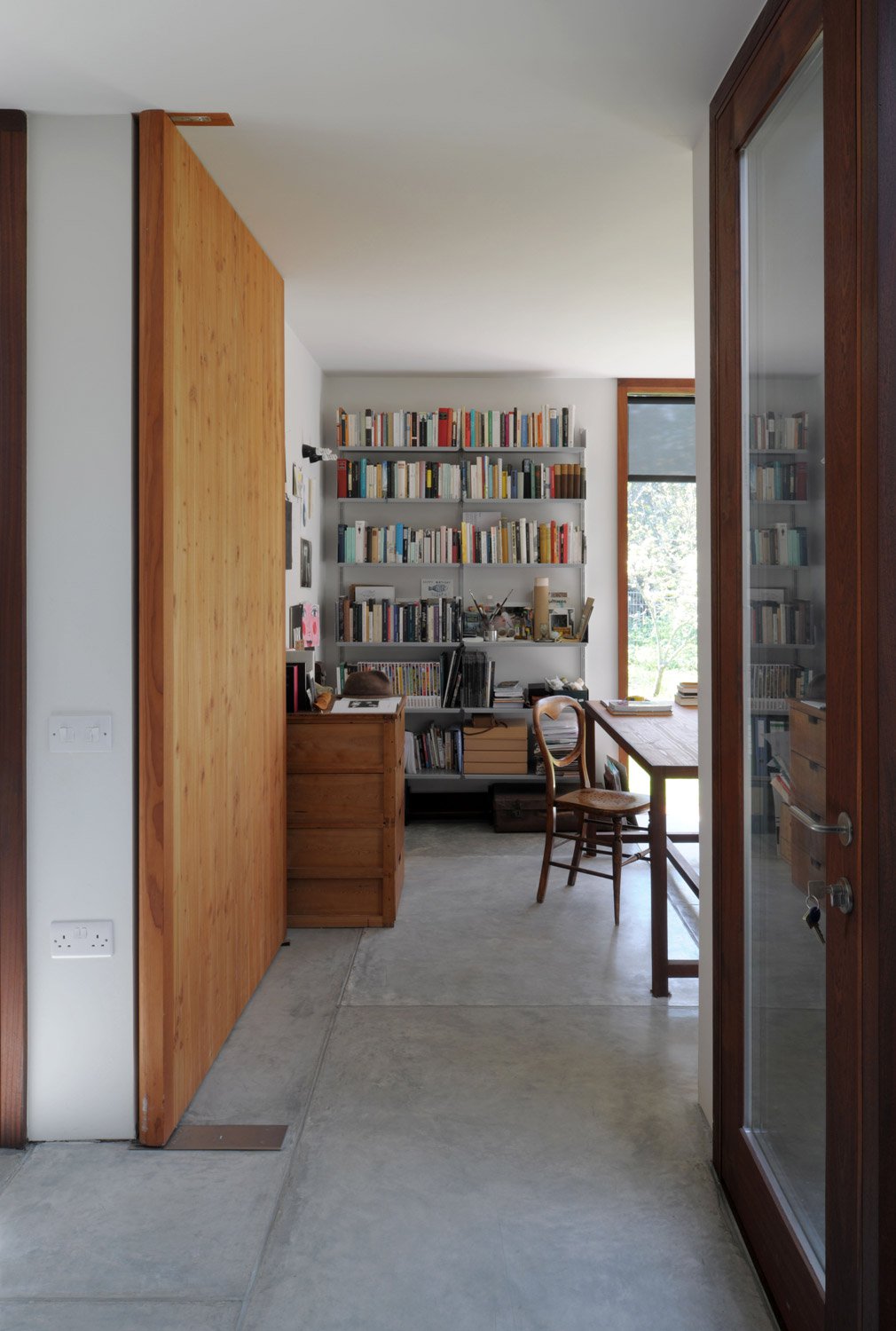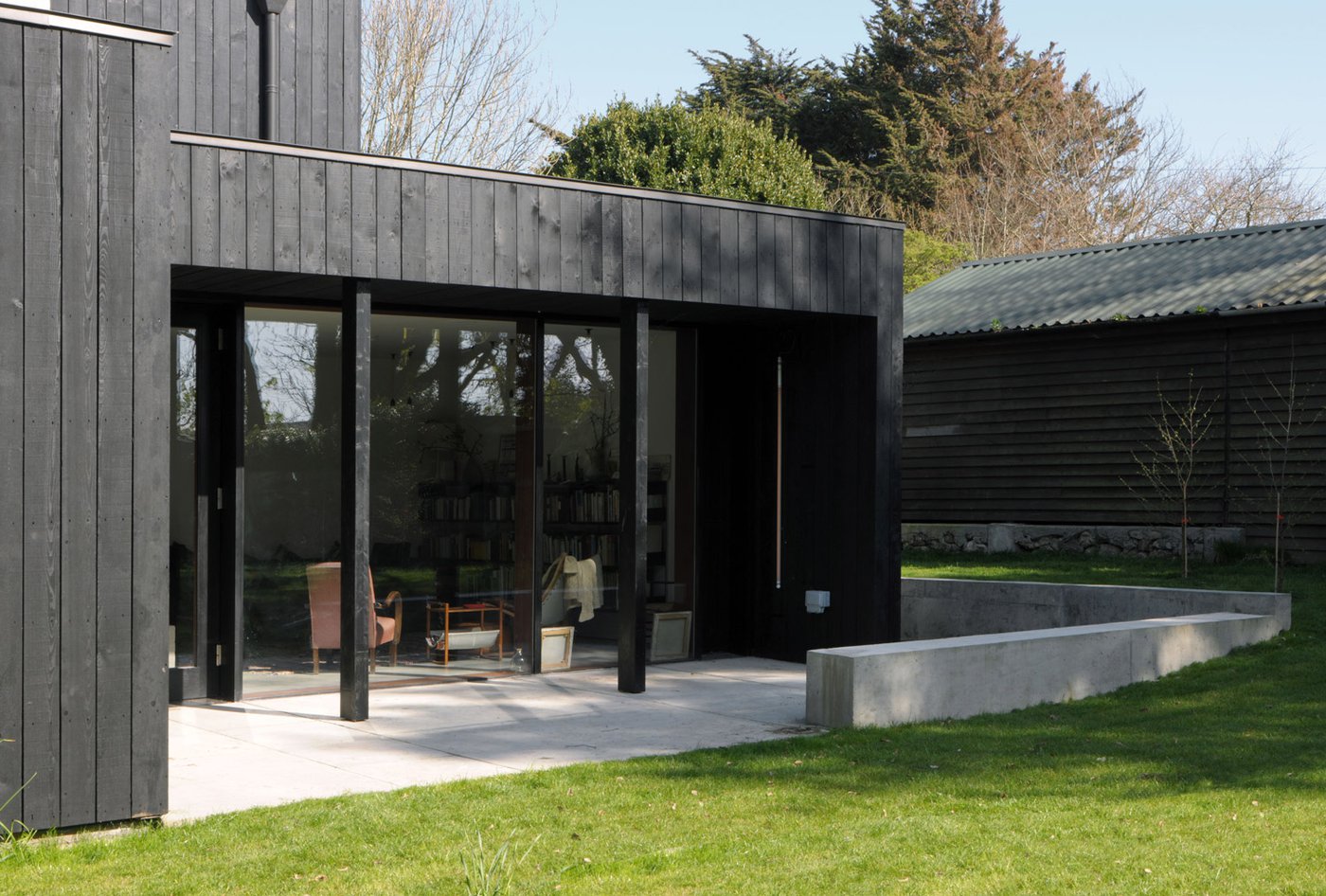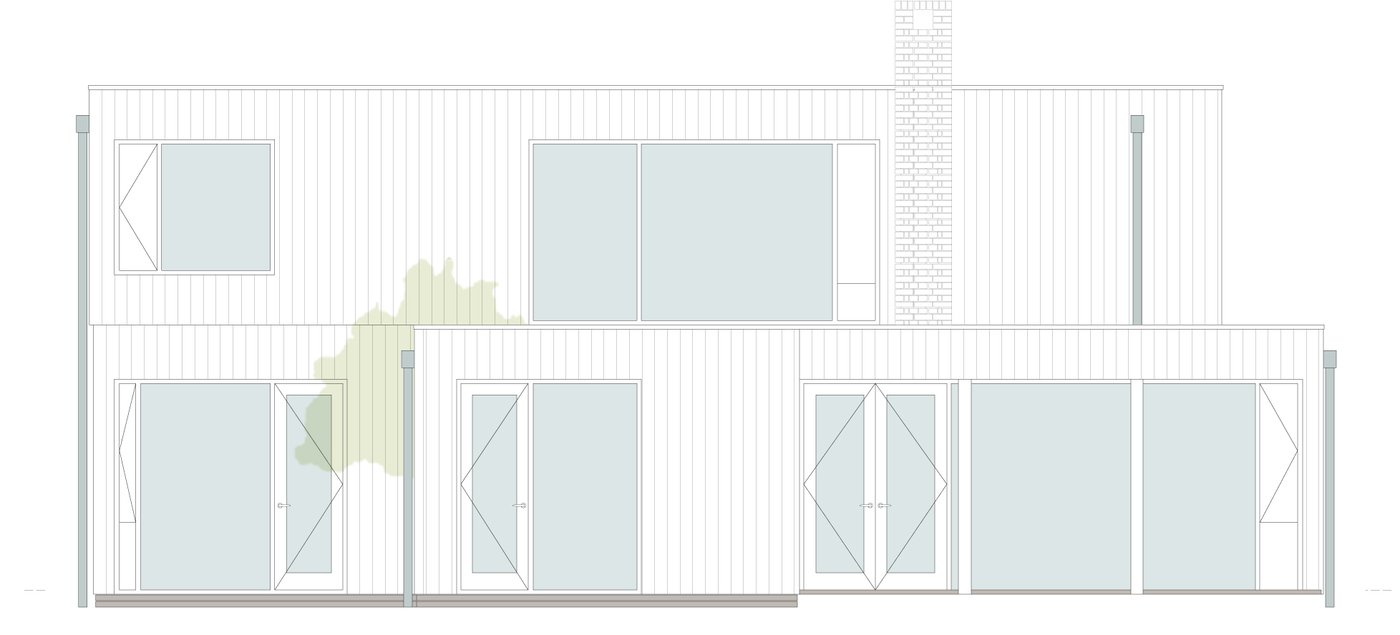 The house is constructed entirely from timber using a pre-fabricated timber frame system which we clad in larch boarding. Externally, all the timber elements are painted in a thick bituminous paint used to protect boats, providing a unifying coating. The windows and doors sit flush with the external skin of the building against which depths and recesses are formed by the lapping of boards, the ventilation shutters and the verandas that wrap around the house.
Structural Engineer:
Momentum
Contractor:
DN Associates
Timber Fabricator:
Sydenhams
Joinery:
Richard Basford at The Joinery Shop
Mechanical Contractor:
Datawarm
Electrical Contractor:
Berry Electrical
Awards

Winner, RIBA Isle of Wight Award, Best New Build, 2015
Publications

Dominic Bradbury, 'Breathtaking Cabins in Sensational Locations', in: Financial Times(London, April 14, 2017)
Kevin McCloud, 'News and Views', in: Grand Designs Magazine(London, UK, Jan. 1, 2015)
Luke Tebbutt, 'Black-Painted Seaside House by Dow Jones Mimics Local Fishermen's Sheds', in: Dezeen(London, UK, July 20, 2014)
'The Sett', in: Divisare(Rome, Italy, July 29, 2014)